This week we share with you 5 Australian islands that are a must-see!

Hamilton Island – If you are after a luxury island getaway look no further than Hamilton Island. Explore the island via a golf buggy and afterwards relax by one of the many infinity pools on the island with a cocktail in hand, are you tempted?
Magnetic Island – If you are after a more budget-friendly island than look no further then Magnetic Island. Located just off the coast of Townsville, this island has everything you need from wildlife and walking trails to beachfront bars!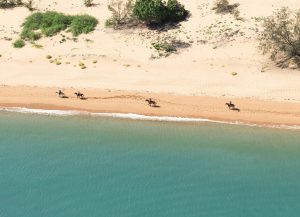 Phillip Island – Often a popular day trip from Melbourne, watch the penguin parade as the sun sets and explore the islands diverse coastline.
Fraser Island – Did you know Fraser Island is the largest sand island in the world!? Explore the incredible lakes of this island by 4WD and make sure to keep an eye out for dingos!
Bruny Island – Located south of Hobart, TAS, this is an island that is well and truly off the tourist trail but as the most southern point before Antarctica, this island is an oasis, lush with rainforest walks, white beaches and towering cliffs.
Images courtesy of Tourism Australia