Classic cars, glam cabaret shows and lots of rum cocktails! Cuba is the place to visit this year, writes Kristie Kellahan.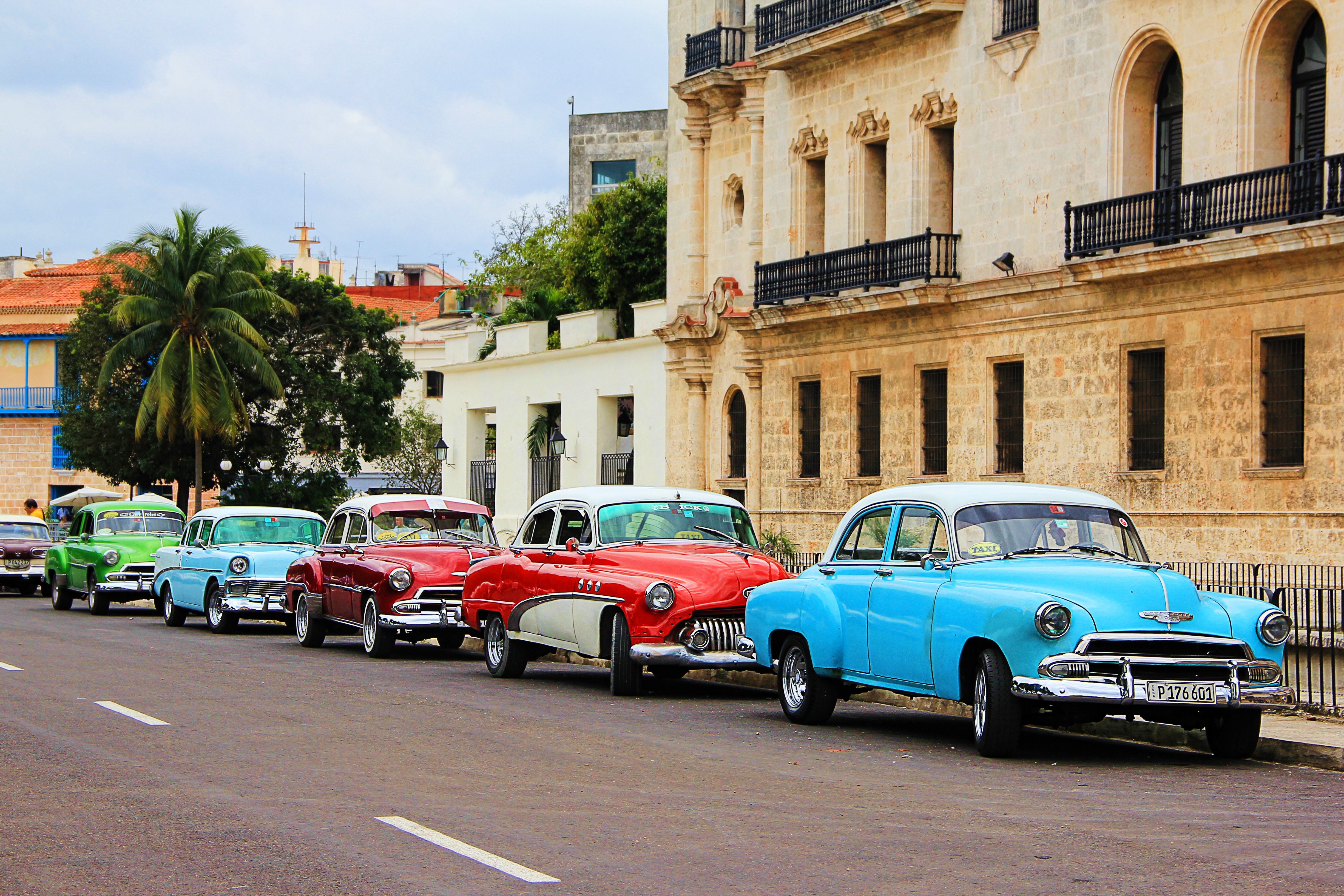 Every Cuban adventure should begin in Old Havana. There's more than a bit of magic in a city that has managed to keep thousands of classic cars on the road for more than 50 years, while dancing on in the face of global isolation.
Vintage Chevrolets, Buicks and classic Mercedes line the streets, doubling as unofficial taxis. After wandering the old squares and churches of the cobble-stoned historic centre, hail a classic convertible and go riding along the Malecon, the waterfront boulevard.
As the sun sets, Havana comes alive with an intoxicating nightlife that hints at the glamorous playground Cuba once was. International stars including Edith Piaf, Josephine Baker, Marlon Brando and Ernest Hemingway jetted in for sunny weekends and boozy nights at the Tropicana cabaret show under the stars.
Described as the largest and most gorgeous nightclub in the world, the Tropicana is now a sophisticated throwback to the 1950s when headliner stars performed there or came to enjoy the spectacle of scantily-clad chorus lines. Even with an entry price of more than a hundred bucks, and seating for more than 1,500 guests, it still regularly sells out.
The stars still come to Havana, though now it's names like Jay Z and Beyoncé, who recently stayed at Hotel Saratoga. The boutique property has a delicious rooftop pool, five-star luxury and WiFi, which in itself is luxurious in Cuba.
Also worth considering is the Habaguanex group of hotels, beautifully restored historic properties in the oldest parts of Havana. There's an incomparable charm to sitting down to breakfast in an airy courtyard that has stood for more than 250 years, as we did at Hotel Palacio del Marques de San Felipe y Santiago de Bejucal.
Homestays and private apartment rentals are also popular with visitors from around the world. In fact, since Airbnb launched in Cuba, the number of accommodation listings in the country has more than tripled. According to a source at Airbnb, it took some of the lodging company's biggest markets – including San Francisco and Berlin – three years for the community to grow to 1,000 listings. In Cuba it took just two months.
The existing network of "casas particulares" or private home rentals made Airbnb a natural fit for Cuba. Locals have a reputation as warm and welcoming hosts, and visitors to the Caribbean island nation often report that the best Cuban food is served straight out of home kitchens.
About 40 per cent of Airbnb listings in Cuba are for Havana properties, with the rest spread over 30 locations including historic trading ports and stunning beachfront towns.
It's easy to fill four or five days in Havana, and if you have more time to spare there is plenty more of Cuba to experience. Sun-worshippers head to the upscale resorts that line Varadero beach or along the keys in Santa Maria. Powdery soft white sand and no-filter-required turquoise warm water make these the kind of Caribbean beaches dreams are made of during long, cold winters.
A day trip from Havana to Vinales offers opportunities to hike to magnificent waterfalls, visit farms where the world's finest cigar tobacco is grown and enjoy the down-home hospitality of Cuban countryfolk.
In the UNESCO World Heritage town of Trinidad, architecture buffs will enjoy historic plazas, Spanish Colonial-era buildings and open-air music casas, where the sensual sounds of Afro-Cuban jazz fill the night.