Korea is a unique blend of old meets new, but it's also a growing destination for Aussie travellers. X Factor Australia winner and Eurovison contestant Dami Im shares her top tips to take out the guess work when planning your next holiday.
Jeonju Hanok Village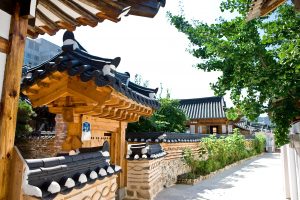 Located in Korea's southwest, this village comprises more than 700 preserved, traditional Korean homes. The very antithesis of bustling Seoul, Jeonju Hanok Village is known as 'slow city', and it is here that you will reputedly find Korea's very best bibimbap (a signature dish of rice and vegetables).
Haeundae Beach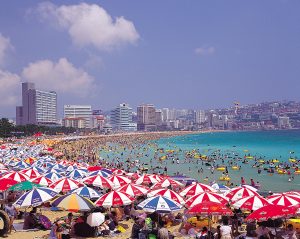 Beaches don't spring to mind when one thinks of Korea, but at Haeundae Beach in Busan, resorts line the shore and in summertime thousands of bright beach umbrellas obscure the sea sand. The sea is also good for sustenance and fresh fish can be bought at the famous Jalgachi Seafood Markets.
Samcheongdong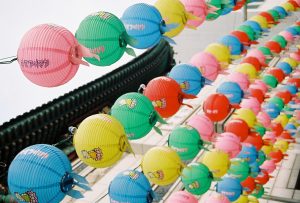 Located in the heart of Seoul and running parallel to Gyeonbok Palace's wall, this quaint and peaceful side street is a culture vulture's delight, brimming with cafes, antique shops, museums and galleries, craft shops and famous dumpling and noodle restaurants.
DMZ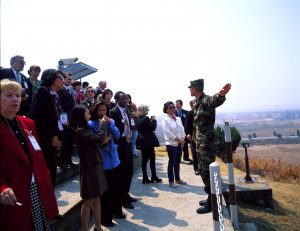 Politics and conflict are never far away, with the Korean Demilitarised Zone site just 50 kilometres north of Seoul. Visitors to South Korea can take part in various tour programs along the 250-kilometre-long DMZ, which serves as a buffer between North and South Korea.
Seoraksan National Park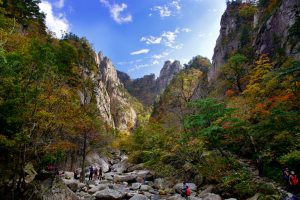 Soaring granite mountain peaks, scooped-out valleys in which Buddhist temples, icy streams and species such as Asian black bear, otters and Siberian flying squirrels hide, spectacular autumnal scenes: these are some of the wonders that await visitors to this wilderness region that lies on Korea's east coast.