By Nina Karnikowski
Mongolia is not for the faint of heart, our group leader warns us as we depart for the central Asian nation. Squeezed between China and Russia, it's one of the harshest and most remote landscapes on earth. It's a land that created warriors so fierce they conquered the largest empire the world has ever known. A land that still sees 40% of its population living as tough nomadic shepherds in gers (the Mongolian version of a yurt) year-round, despite temperatures that drop below minus 40 in winter. It's a land that breeds wrestlers and archers, more horses than people, and the most skillful and resilient cowboys in the world. Visit this wild land and prepare to be tested, we're told, in the best possible way.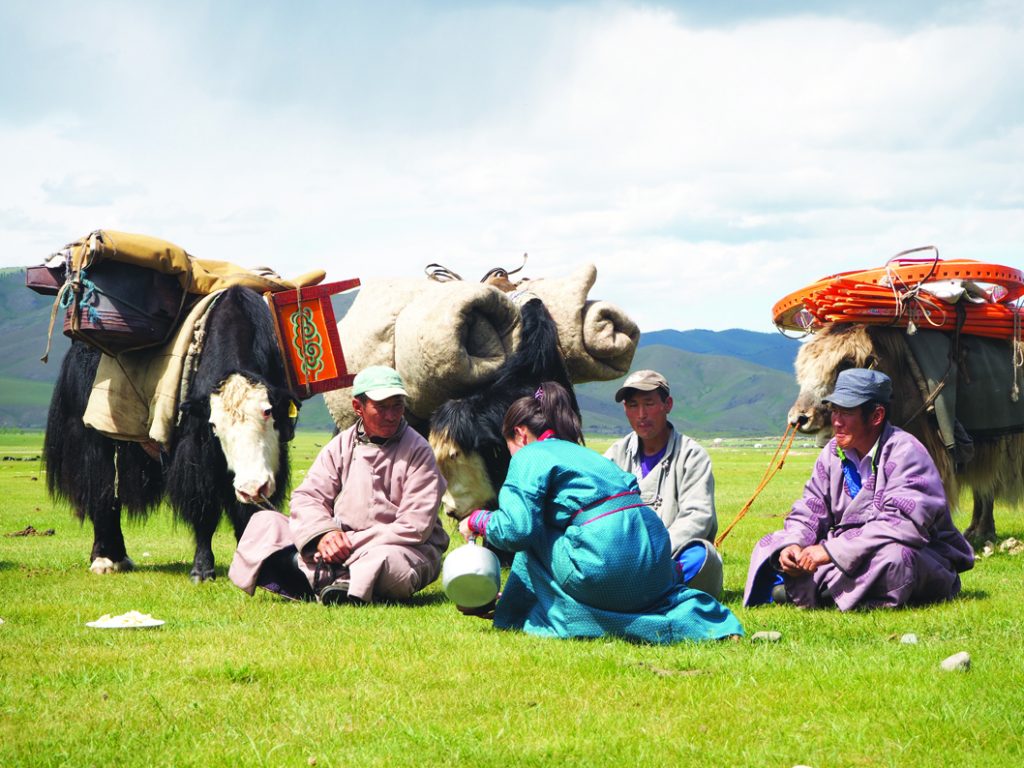 CULTURAL CAPITAL
Our Mongolian journey begins in the capital city, Ulaanbaatar. On the drive from the airport we see streets lined with boxy Soviet-era buildings, a reminder of pre-democratic revolution times when the Soviet Union ruled Mongolia.
It's one that's echoed as we explore Gandan Monastery, one of just three of 800 monasteries that weren't looted, destroyed or both during Mongolia's communist regime from the 1920s to the 90s, when more than 18,000 Buddhist lamas were killed.
The following morning, our group is driven 54 kilometers east of the capital to see the 40-metre stainless steel equestrian statue of Genghis Khan, the man who ruled the world from what is now Russia right down to India over 800 years ago. We climb up inside the enormous statue, a symbol of the Mongolian's reverence for Khan, and get superb views over the ger-smattered landscape.
Our Mongolian introduction is topped off with a night of traditional entertainment: throat singing, a contortionist display and music and dancing by the Tumen Ekh performance ensemble, followed by a hearty meal of stir-fried vital organs (yes, seriously) at Nomad restaurant.
JOURNEY INTO THE UNKNOWN
We need the sustenance, because for the next few days we explore the sprawling southern Gobi desert in a procession of ex-Russian military vans. We trek through lush Eagle Valley, where craggy rock faces descend steeply into grasslands upholstered with purple wildflowers. We climb the enormous Khongoryn Els sand dunes, laying on the hot sand to gaze up at the outrageously vast sky dotted with the occasional spiraling eagle. We ride loping Bactrian camels across the dunes then spend time with the nomadic family who owns them, learning about Mongolian rituals and etiquette and eating tart yak cheese and vodka. We drive east across the relentlessly arid steppe to climb the Flaming Cliffs, monolithic red sandstone formations that are set ablaze by the setting sun, where the world's first dinosaur eggs were discovered in the 1920s. By night, we sleep in cozy ger camps under an upturned salt shaker of stars.

GOING NOMAD
Eventually we reach the Orkhon Valley, where we spend two nights with a nomadic family. Surrounded by larch trees, yaks and wild horses, we get an intimate insight into a way of life that's still a reality for a large proportion of Mongolia's population.
We're set to work immediately. First we help the family erect a ger, setting in place the door, pillars and accordion-style walls, which we cover in layers of sheep's felt and canvas. The result is simple yet cosy, and can all be packed back up again on a yak's back in one hour when the family move to their winter camp.
The next day we help the family milk their mares to make cheese, clotted cream and airag (fermented mare's milk), and assist in the gruesome task of slaughtering a goat for dinner. We ride into the wilderness on the nomads' horses, and spend the evening drinking yak vodka and singing folk songs around the bonfire.
The feeling of tranquility that permeates everything in our nomadic hosts' lives follows us when we leave, and we take with us a reminder of how little in life you really need to be happy.
HORSING AROUND
There are 3.4 million horses in Mongolia for fewer than three million people, and Mongolian horsemen are known to be the most skillful and resilient in the world. We witness their unique skill at the Tsaidam naadam, or horse festival, in the northern Orkhon Valley. "We're born in the saddle, it's in our blood, probably because our mothers ride horses when they are pregnant with us," our guide whispers as we watch kids as young as three race thundering horses bareback.
The naadam is also a chance to witness the fascinating art of Mongolian wrestling, and to see the talented horsemen catching and riding bucking, whinnying wild horses using an urga (a Mongolian lasso attached to a stick) with a hypnotizing level of balance and strength… until they're hurled off into the dust with nothing more than a hearty chuckle.
Our journey ends at Ögii freshwater lake, smattered with fishermen and boaters and stretching towards the horizon. We swim out into the glassy waters, washing the desert dust off our bodies and failing to remember a time when we felt so open and so free.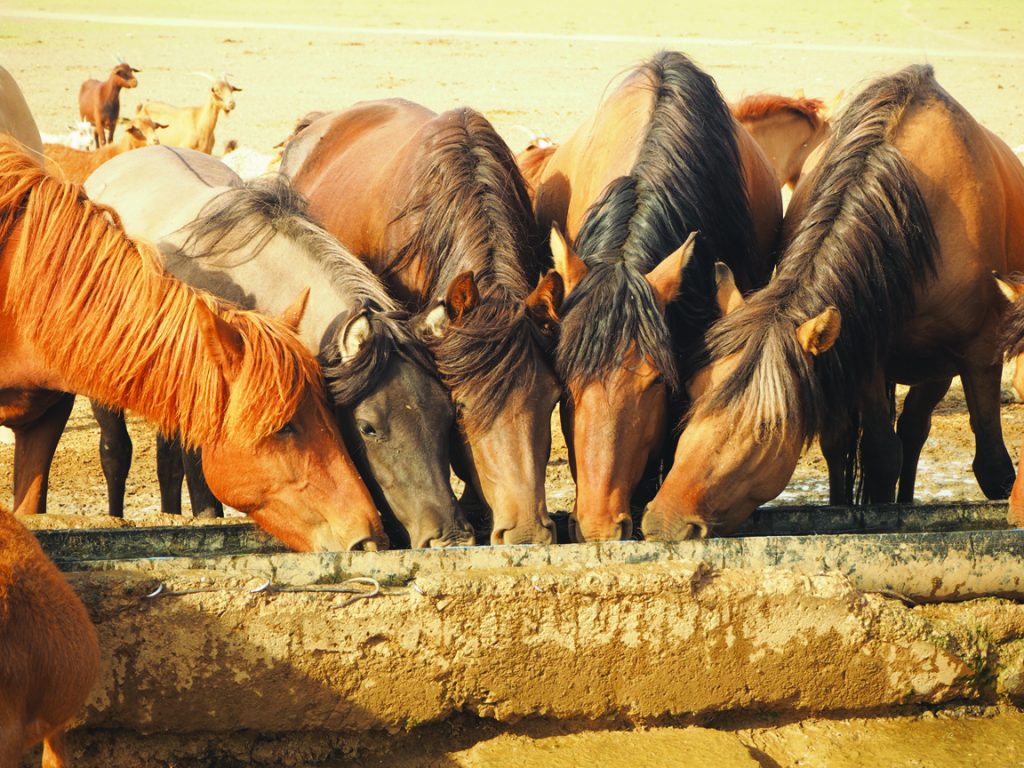 All images courtesy of By Nina Karnikowski