With most of the popular island holiday destinations in the Pacific only a short flight from Australia's East coast it can sometimes be difficult to know which one to pick for your next trip. Here is a low down on our island neighbours to help you make that decision.
Vanuatu 
Just a few hours from the east coast of Australia, Vanuatu is a mecca for adventure seekers, families and honeymooners. With direct flights from Brisbane and Sydney to the main island of Efate and capital of Port Vila, and direct flights from Brisbane with Air Vanuatu to Espiritu Santo – Vanuatu's largest island ensures a hassle-free journey.
Dubbed as "The Land of Smiles", Vanuatu celebrates its 110 distinct cultures and languages through dances, ceremonies and artistic styles. Travellers are also treated to a range of activities including ziplining, horseriding and watersports, along with day trips to Efate's islands such as Lelepa and Pele. A trip to Espiritu Santo and Tanna islands featuring pristine beaches, natural blue holes and active volcanoes such as the Mt Yasur on Tanna island are highly recommended.
For places to stay, the newly opened Rockwater Resort on Tanna Island contains 10 suites overlooking the ocean, a specialty Mediterranean restaurant, bar and swimming pool; along with the Barrier Beach Resort located on the island of Espiritu Santo, a beachfront hotel that's set to open end of 2018. Also, the Eratap Beach Resort, less than 20 minutes' drive south east of Port Vila is situated on the most seaward peninsula of Eratap and features new Deluxe Villas.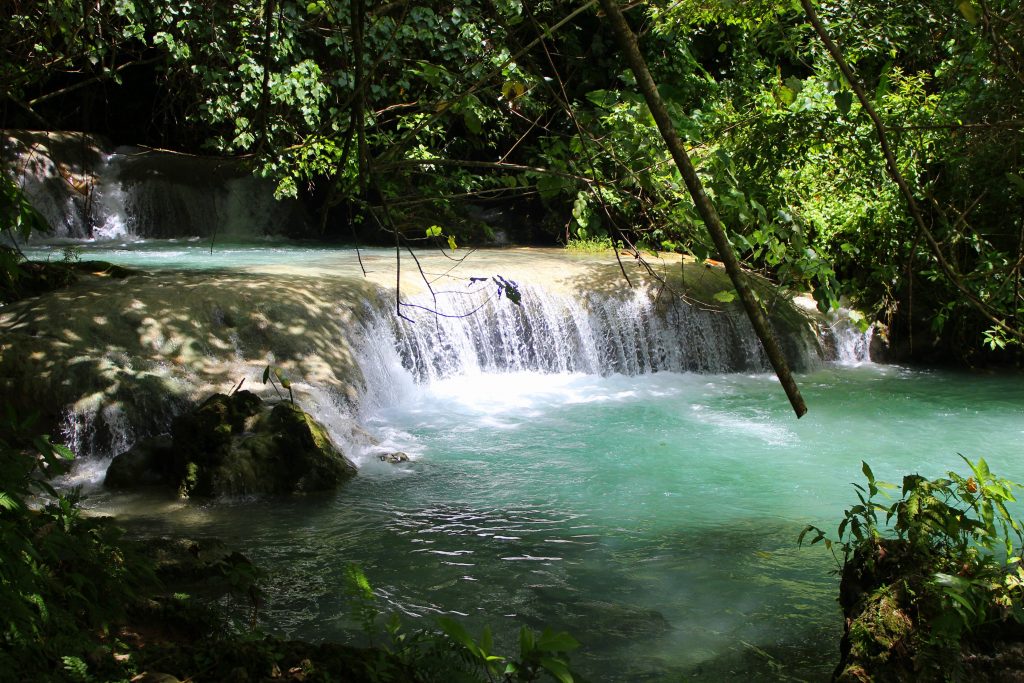 Solomon Islands 
From WWII relics scattered in the jungle to leaf-hut villages, where traditional culture lives, Solomon Islands is a destination yet to be fully explored.
Along with attracting scuba divers, surfers and travellers looking to experience the destination's unique culture, the Solomon Islands has also been attracting family groups, bird watchers, honeymooners, sports fishermen and yachtsmen.
One of the biggest developments in the region was the opening of a new first-class resort in Honiara, the Coral Sea Resort & Casino.
The new resort is located on prime beachfront, minutes away from the Honiara CBD and a 30-minute drive from Honiara International Airport. Following developments of stage one, the resort now comprises of five beachfront villas and 30 seaview suites. Once fully completed in late 2018, the property will feature an additional 70 suites and a deep-water marina. The resort's signature dining facilities also include Haydn's Steakhouse and romantic dining venue Harry's landing.
Another highlight has been extensive improvements at Munda Airport in the Western Province. The upgrades included increased passenger movements, increased tourism to Western Province, improved safety for larger aircraft and opportunities to expand services in Munda Airport.
Travellers can reach the Solomon Islands' capital Honiara less than three hours when flying Virgin Australia from Brisbane.

Fiji 
Less than four hours from Sydney, Fiji is a destination that is recognised for its warm friendly locals, its range of resort offerings and laid-back approach.
Located on a white sand beach along the South Pacific Ocean, Six Senses Fiji is one of the newer luxury resorts to have opened its doors. The resort features a wellness orientated program with yoga, wellness analysis, a superfood menu, and a "Farm to Plate" approach when it comes to food and drinks.
Other new accommodations include the Pullman Nadi Bay and the recently renovated Yasawa Island Resort; the Savasi Island is also set to double its capacity in 2019; and Nanuku Auberge Resort will open new villas at the end of 2018. Fiji is also popular for its adults-only private islands such as Tokoriki Island Resort, Royal Davui and Likuliku Resort.
For travellers wanting to explore local culture and way of life but also contribute positively, they can book with Hands-On Journeys tours. The company offers off-the-beaten track tours to remote local villages.
For thrill seekers activities include the Talanoa Treks a multi-day hiking tour inland and through villages along with surfing, diving with sharks in Yasawa Islands and Beqa Lagoon, quad bike tours, Sigatoka River Safari and white-water rafting.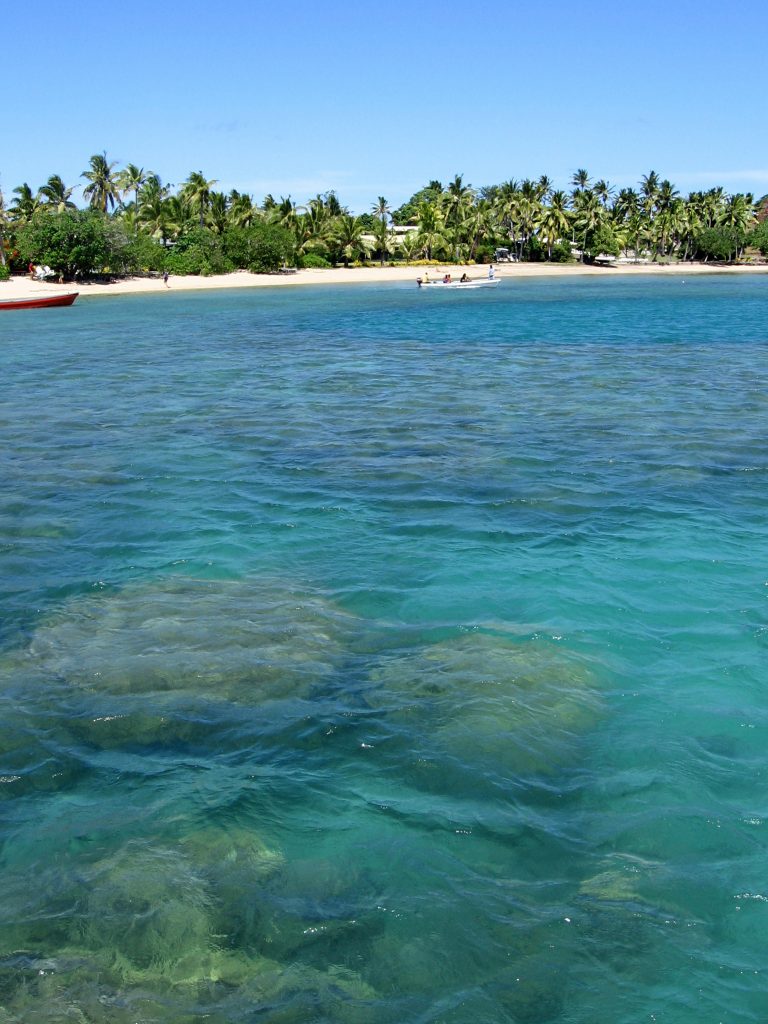 Samoa
With a major water-front development under-way to enhance experience from entertainment to cuisine, Samoa is a developing destination that's aiming to grow in a sustainable manner.
The destination's peaceful and culturally rich appeal makes it suitable for all kind of travellers who may be seeking adventure, family holidays or a romantic getaway.
Some of Samoa's accommodation options include Le Lagoto Resort & Spa located on the island of Savaii, the boutique resort contains 10 bungalows and two family rooms; Seabreeze Resort on Upola Island featuring Ocean View Villas with lava rock bathrooms, large pavilions and double hammocks; and the Stevensons at Manase, located on the north coast of Savaii, the beachfront accommodation ranges from eurofales, which have their own en-suite through to deluxe suites.
In terms of Aussie visitations, Samoa Airways has already grown to five direct flights weekly, one from Brisbane and four from Sydney. The airline is also adding a twice-weekly service on 13 Nov, using a Boeing 737-800 aircraft, thus injecting a further 14,000 seats into the market.
"Samoa is truly the heart of Polynesia and a place Australian's want to visit to experience the breath-taking natural beauty, authentic culture and the warm and renowned Samoan hospitality," said Brisbane Airport Corporation Chief Executive Officer Gert-Jan de Graaff.

Cook Islands 
Only 32 kilometres around, the main island of Cook Islands, Rarotonga is easily accessible no matter where visitors stay. Travellers can explore the beaches, cafes and restaurants by scooter, electric bike, car and bus. Ideal for any traveller including couples, singles and families who are looking for an island getaway.
In terms of accommodation, the Cook Islands contains a variety of new upscale offerings as well as the casual backpacker style properties. The all-new 3-star Moana Sands Lagoon Resort in Raratonga is an adults-only property boasting 24 beachfront rooms overlooking Muri Lagoon. All rooms come complete with a patio or balcony and new facilities. Other options include Pacific Resort Rarotonga, which has fully renovated its standard studio and standard family rooms, along with the Pacific Resort Aitutaki, offering two new premium beachfront bungalows, taking the total number of beachfront rooms to 29 rooms.
Cook Islands Tourism has also launched a self-guided QR code experience along the Raemaru Trek in Rarotonga. This digital element will be placed at points along the trek to provide information for hikers and walkers such as safety tips and environmental messages.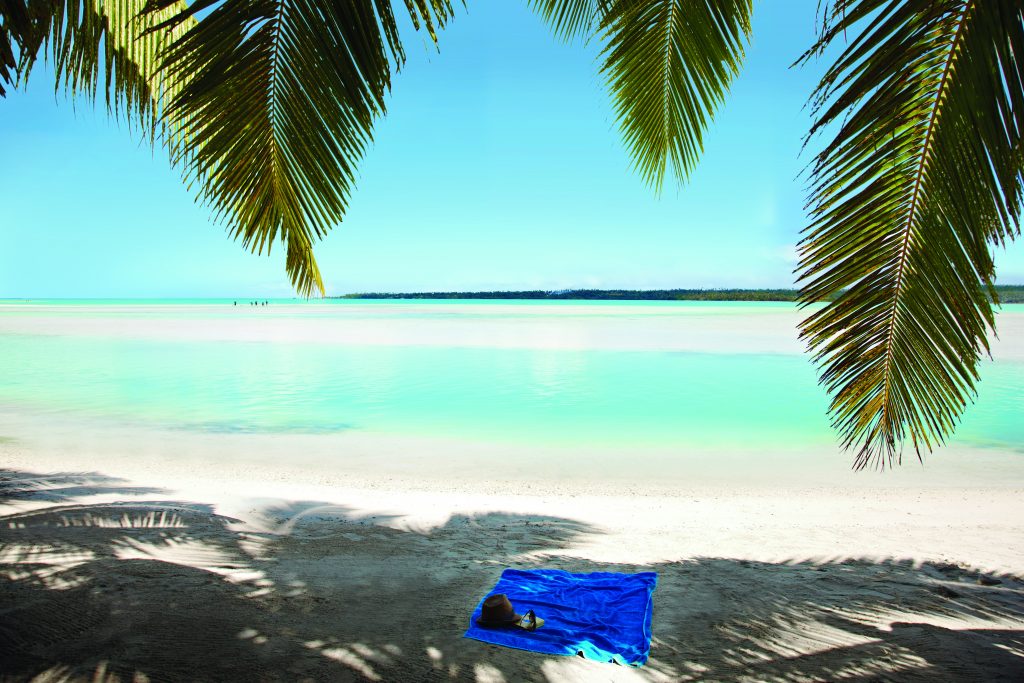 New Caledonia 
Only a few hours away, New Caledonia offers travellers a taste of French culture in a tropical setting. The country's mix of French and Melanesian cultures features gourmet food, sandy beaches, French cowboys, tribal stays and activities galore. Recognised for its cosmopolitan capital, Noumea, the destination's other parts worth seeing include the Heart of Voh, the Loyalty islands and Isle of Pines.
New Caledonia's mixed heritage creates a unique and interesting architectural landscape, as traditional native buildings sit next to avant-garde structures and neighbourhoods featuring both European and Chinese colonial buildings. Some highlights include the cottages in the Vallée des Colons and the mansions of Faubourg Blanchot, as well as the Tjibaou Cultural Centre in Nouméa.
Six parts of New Caledonia's lagoon were also named a UNESCO World Heritage, with the lagoon home to one of the largest coral reefs in the world, along with hundreds of sea animals like fish, turtles, birds, whales, dugongs and crabs. The lagoon also lends itself to windsurfing, kitesurfing, snorkelling, canoeing and scuba-diving.