Interested in going to a music festival – Bonnie Tai gives us the low down on some of the world's best.
Take my hand and don't let go." Those were the words my friend uttered to me as we zig-zagged through thousands of scantily-clad festival goers lining up to get into FYF Fest at the LA Sports Arena & Exposition Park just a year ago.
The air pulsed with energy and the feeling of the deep, dirty bass in the distance reverberated through my entire body – a sensation I will never forget. Throughout the two-day festival I danced with 30,000 strangers to the likes of Grimes, Future Islands, Caribou and Little Dragon; sharing many a corn dog with both new friends and old friends alike.
What makes these kinds of events so thrilling and addictive is the crowd. It's hard not to feed and bounce off everybody's energy. And the music? Well, that's a given. Since then, I have become a bona fide festival convert, ready to cross off as many as possible from the list.
But going to a festival can be time consuming, with many of the world's best events taking place in faraway lands. So to ensure that you choose the right festival to match your style, we've taken the guesswork out for you and compiled a quick hit list of some of the world's most popular festivals to ensure a guaranteed good time.
Coachella
Without a doubt one of the largest music festivals in the world, Coachella draws in massive crowds of around 200,000 people every year across the two weekends.
It has become a somewhat cultural phenomenon, with those that are lucky enough to make the pilgrimage to the festival wearing it almost like a badge of honour; ensuring their Instagram feeds are spammed with selfies from the cult event.
Set out in the middle of the Californian desert and played out across five enormous stages, past headliners at Coachella include Madonna, Paul McCartney, Muse, Jay-Z and Florence and the Machine.
Haven for: Fashion bloggers, celebrities and lovers of rock, indie, hip hop and EDM
Where: Indio, California
Get your hands on tickets from: www.coachella.com/buying-passes
2019 Dates: April 12 to 14 and 19 to 21 April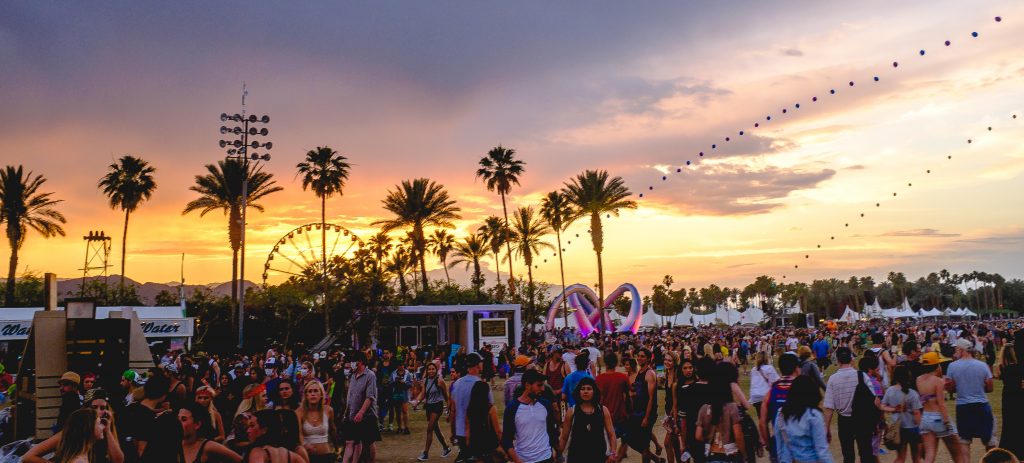 Festival Internacional de Benicassim
Heralded as Spain's most intense event, the four-day Festival Internacional de Benicassim (commonly referred to as FIB) is beloved by both music fans and artists alike.
Situated on the beach town of Benicassim, party-goers will be entertained by some of the biggest names in music, with past guests including the likes of: Kendrick Lamar, Leonard Cohen, Major Lazer, Massive Attack and Iggy Pop.
Most acts begin around sundown, with the party going on until about 7am. What makes this festival unique is its campsite which is available for nine days in total and famed for its inviting atmosphere.
Perfect for: Anybody! Acts are multi-genre
Where: Benicassim, Spain
Get your hands on tickets from: www.fiberfib.com
2019 Dates: 18 to 21 July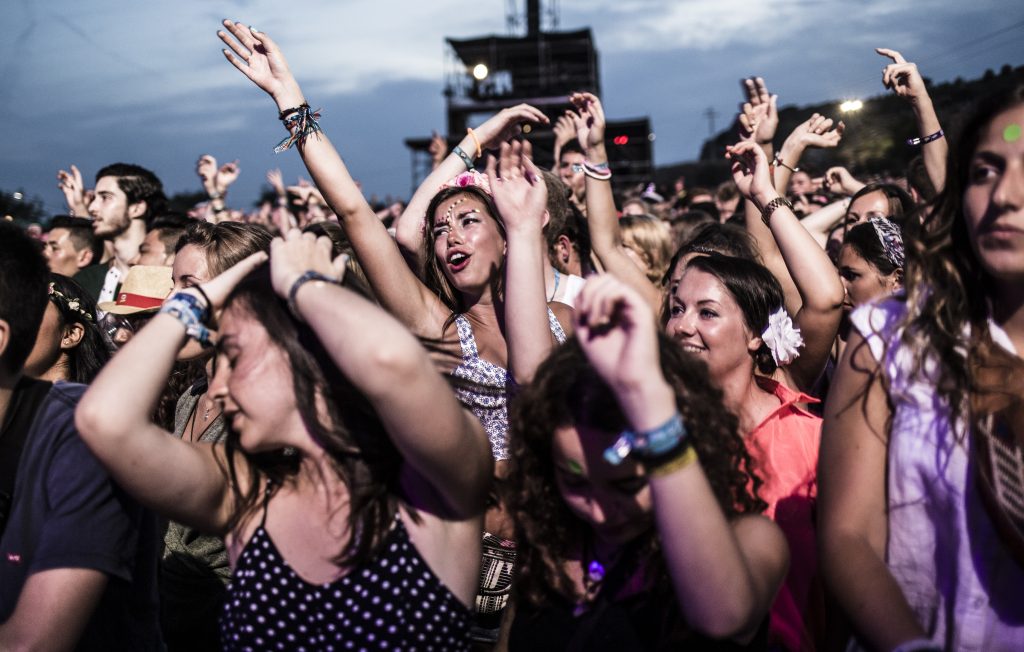 Burning Man
Burning Man is a little different from the others we've listed. It's less music-centric and more of an experiment in people and art, though the festival does boast a large electro music culture.
Over the course of the week-long gathering, attendees erect a temporary community dubbed 'Black Rock City' where they live by the festival's 10 principles: radical inclusion, gifting, de-commodification, radical self-reliance, radical self-expression, communal effort, civic responsibility, leaving no trace, participation and immediacy.
More than 60,000 people make their way to Burning Man every year, and as one of the key principles of the festival is embracing a gifting culture – regular money won't get you very far, nor will bartering. "The value of a gift is unconditional," reads the site, "Gifting does not contemplate a return or an exchange for something of equal value".
The art theme for this year's event is da Vinci's Workshop, with past themes including fertility, hell, outer space, the body, the floating world, beyond belief and more.
At the end of the seven days a 12-metre high wooden effigy of a man is ritualistically immolated, hence its namesake: Burning Man.
Perfect for: Hippies, new-agers and the open-minded (not for the faint of heart)
Where: Black Rock Desert in Nevada, USA
Get your hands on tickets from: tickets.burningman.org
2019 Dates: 25 August to 2 September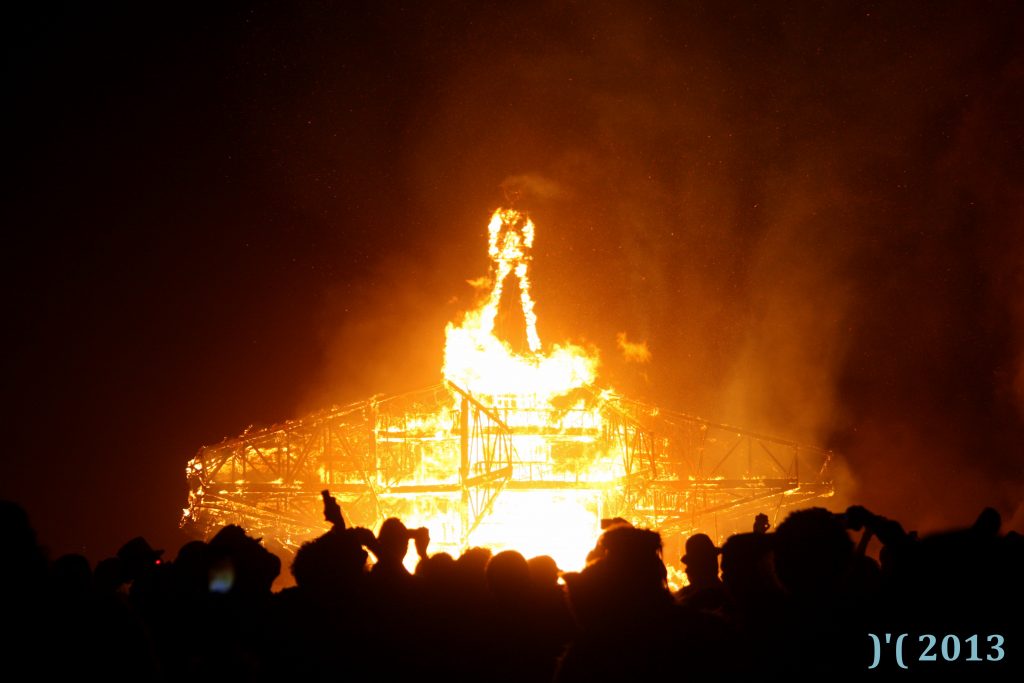 Exit Festival
Pass the diffraction glasses and glow sticks guys, because Exit Festival is the place to be for mesmerising trance and electro-grooves.
Don't have much love for EDM? No worries. Exit's guest roster is jam-packed full of some of the world's most influential artists including The Prodigy, Arctic Monkeys, Faith No More, Motorhead and many others.
The festival started as a university student protest, fighting against Yugoslavia's then president Slobodan Milosevic. Following the Yugoslavian general election in 2000, Exit moved to the 35,000-capacity Petrovaradin Fortress where it has lived ever since.
Welcoming around two million people from more than 60 countries since its inception, Exit has been proclaimed 'Best Major European Festival' at the EU Festival Awards for several years running – an accolade considered one of the most prestigious in the world.
Perfect for: Rave culture enthusiasts, electronic-music lovers
Where: Novi Sad, Serbia
Tickets: www.exitfest.org
2019 Dates: 4 – 7 July