The reopening of borders has inspired Switzerland Tourism to open up the skies to visitors in summer with the launch of the Million Stars Hotel. With 50 "rooms" dotted around the country offering private and unobstructed views of the starry night skies, guests can now choose to overnight in some of the most unusual places.
Not only do the stays offer spectacular views of Switzerland's finest natural landscapes and cityscapes, guests will also enjoy the experience of the overnight space itself. Whether the locations feature views of the mountains, lakes, rivers, the countryside or cities, the stays come in all shapes, sizes and forms including gondolas, bubble tents, pods, tree tents, huts, exposed beds, rooftops and more.
Specially selected by the team at Switzerland Tourism for their extraordinary characteristics and locales, 33 of these "rooms" are also conveniently situated along the Grand Tour of Switzerland.
Designed to complement the existing product offerings in terms of getting "back to nature", the Million Stars Hotel project also aims to encourage visitors to explore the lesser-known areas of Switzerland, offering them a different and even more intimate #inLoveWithSwitzerland and #INeedSwitzerland experience.
Ranging from CHF80 / AUD122 to around CHF800 / AUD1233 per night for two people, all stays include breakfast. Bookings can be made online directly via this link.
Available from now until the end of October 2020, the Million Stars Hotel will be open for booking again in summer 2021.
Visitors are also advised that Switzerland has implemented their Clean and Safe Protection Plan, ensuring that the strictest measures and protocols in safety and hygiene standards are adhered to across the industry.
Contact your local travel agent to book and learn more.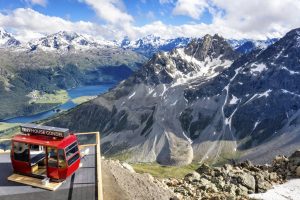 SOURCE: Switzerland Tourism