Ben Groundwater has the adventure of his life when he hires a scooter to explore Vietnam via it's famously frantic roads.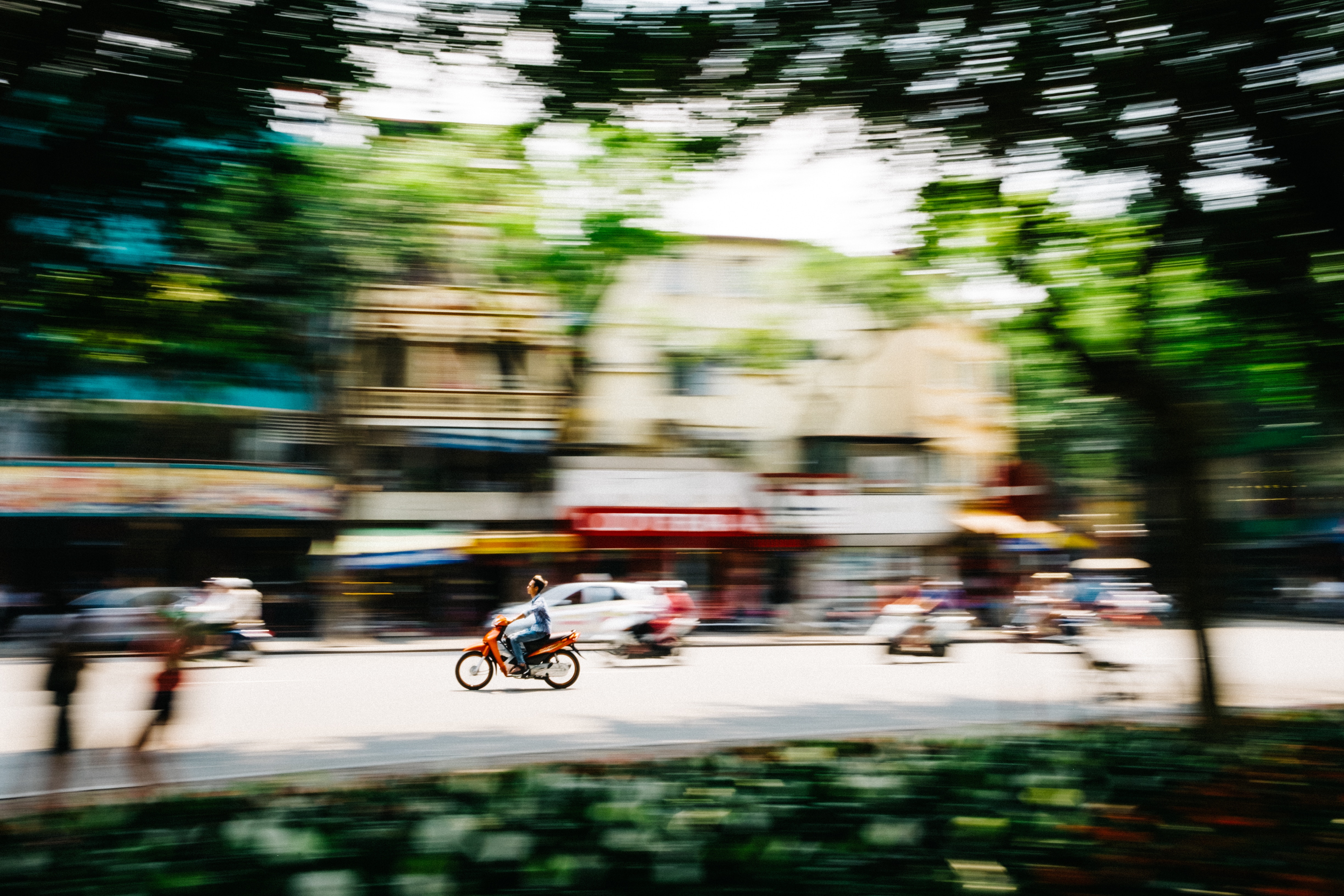 This was a huge mistake. That's the feeling I'm, shaking as I pull my scooter onto Saigon's insanely busy streets, as cars honk, as trucks swerve, as motorbikes weave around me, appearing from nowhere at my shoulder, drifting across my front wheel, pushing up onto the pavement to get past and around me. Vietnamese roads are not for the faint-hearted. Anyone who's tried to get across one on foot could tell you that. These are rivers of humanity and machinery, vast tides that seem to have lives of their own, torrents that pour around any pedestrian game enough to step into their path, like floodwaters around a lonely home.
This idea to pilot a scooter of my own sounded great – in theory. Scooters are, after all, the vehicles of the people in Vietnam, the affordable and simple mode of transportation that most of the country's citizens utilise day by day, so it made sense that the best way to explore the country would be to follow their lead. Live like a local. Takes things slow.
And yet there's nothing slow about Saigon's streets, nothing that seems particularly relaxing about steering this vehicle through these reams of traffic to get it back to the safety of my hotel. It's a hair-raising, white-knuckle introduction to Vietnamese roads, and a portent of things to come.
The journey I'm about to undertake is a four-day adventure on two wheels, a circular scooter ride through the Mekong Delta region of southern Vietnam. This is part of the country that moves at a pace to match the languid flow of its many waterways: roads are quiet and lined with little coffee shacks; sleepy towns straddle rivers and live off their bounty; wide channels need to be tackled by car ferry; guesthouses cost next to nothing, and very much seem as if they should.
All of that, however, lies outside of Saigon,which means getting outside of Saigon, and that involves a hellish two-hour ride through some of the worst traffic you've ever seen on a single-lane, dust-choked highway that plays host to every single truck, bus, car and scooter trying to get down to the Delta. Once I make it through that however, I power my little 110cc Honda Blade past the outskirts of this huge city and into the countryside, and life is suddenly good.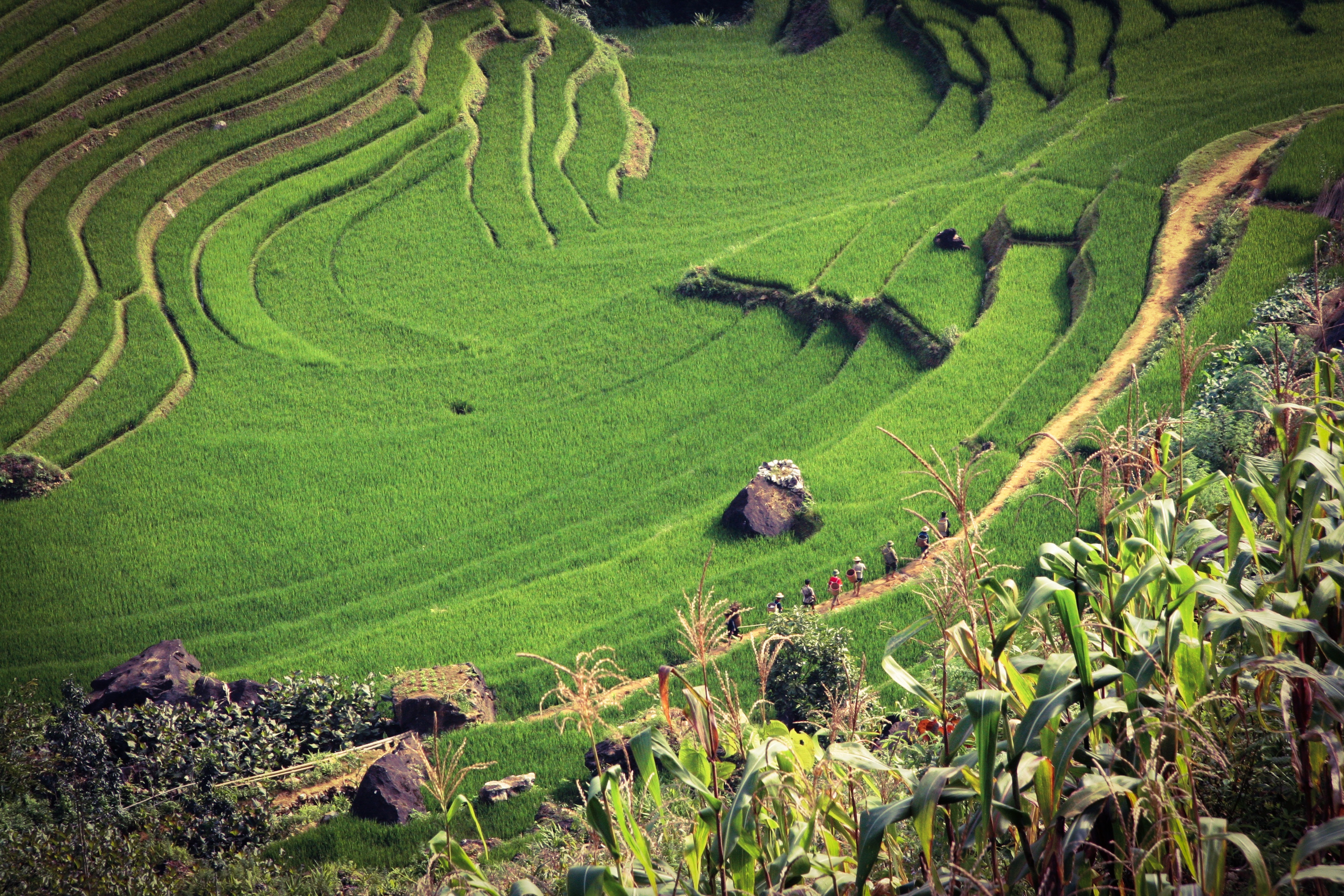 Fifty kilometres outside Saigon – that's all you have to travel. Once you're 50 kilometres outside Saigon, everything changes. The traffic disappears (well, mostly). The roadsides open up, revealing rice paddies and banana plantations and perhaps the greatest thing known to man: "ca phe vong". Vong is the Vietnamese word for hammock, and a ca phe vong is a coffee shop that provides hammocks for weary riders. Brilliant.
You also find that once you get 50 kilometres south of Saigon, people have barely ever seen a foreigner. No one speaks a word of English in these parts. People stare at you like you've just dropped in from space. It's a feeling of complete discombobulation, of freedom and anonymity, and yet you're still so close to the big, bad city.
My first port of call is Ben Tre, a small riverside town with a host of decent lodgings. I putter down the road at night to get food from a local market. I sit on a plastic stool and drink a beer and toast the good fortune of a day on the roads survived.
There are a few essentials, I discover, that you need to make a trip like this work. One is experience riding scooters or motorbikes – Vietnam is not the place to be a learner. You also need to be covered by travel insurance, and the only way to do that is to have a motorbike or scooter license in Australia.
You'll also need a local Vietnamese SIM card so you can access Google Maps throughout the journey and figure out where you are, and preferably a trusted companion riding pillion to call out directions. It's also handy in the Mekong to have a huge dollop of patience. Things will go wrong on this trip. Traffic will be jammed, car ferries won't run on time, roadworks will happen, storms will hit. And as long as you're not in a hurry, none of those things will really matter.
I'm in no hurry. The following day I make a leisurely journey via quiet country roads to the town of Long Xuyen, before continuing west the day after to the Cambodian border at Chau Doc. It's then time to turn for home, calling in at a guesthouse in Tan An before making the final run back through the insanity of outer Saigon.
The riding throughout the trip is crazy, of course. I get run off the road – literally, run off the road – by trucks twice. I hit plenty of unmarked potholes. I have to dodge and weave through all manner of humanity and livestock. But was this a huge mistake? Definitely not. It was an adventure.