Jenny Piper experiences Hong Kong on foot (and through her taste buds) on a recent trip to the harbour city.
I took one look at the menu with its 'pan fried pigs brain' and thought – this is not for me! Can I fake a headache and go back to the hotel? We were at 'Happy Paradise' a hip neo-Cantonese restaurant with our host Hong Kong Tourism Board, being shown the food and walking offerings the city has to offer. Happy Paradise is run by chef May Chow who has won awards for her progressive Chinese menu. We were given a selection of dishes to try such as tea smoked pigeon, potato spring rolls, wagyu tongue skewers and the pigs brains – which actually turned out to be quite nice!
Hong Kong has an amazing array of cuisine on offer, and with its diverse population there is something for every foodie. We spent time in the Central district of Hong Kong sampling many of its culinary delights. We visited a local Aussie espresso bar – Fineprint bringing great coffee to the locals. We also gave the local beverage 'yuenyeung' a try. This is a mix of tea and coffee together which can either be drunk hot or cold. Or you can try Hong Kong style milk tea which was influenced by British culture and is made with evaporated milk and sugar available from many tea houses. Tea houses are also the place to try traditional Dim Sum which is served all day. Many of these treats can be tasted if you take the 'Tasting Hong Kong' self guided tour.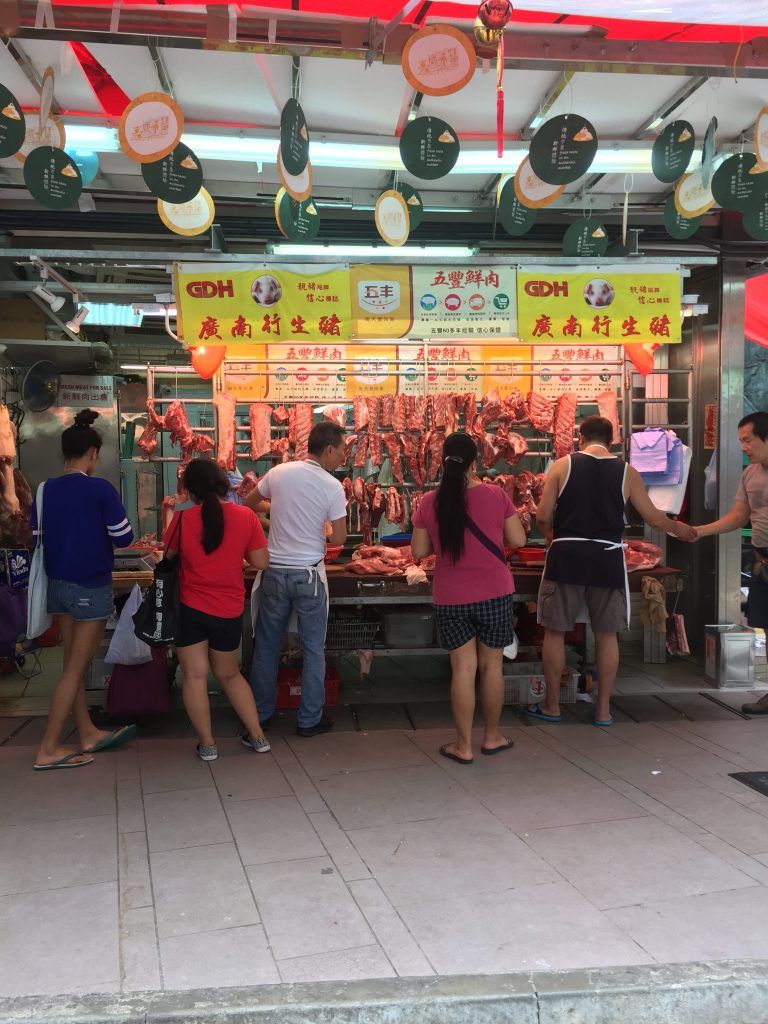 For fine dining there is a myriad of choices with so many 5 star hotels and award winning restaurants. We were treated to dinner at Mott 32 one of Hong Kong's best, known for its contemporary Chinese cuisine which embraces traditional mostly Cantonese recipes with innovative cooking techniques. For fantastic Dim Sum you can't go past Spring Moon at The Peninsula Hong Kong. This Michelin starred restaurant is known for its timeless classic dumplings.
Hong Kong Tourism has an array of self-guided walking tours . The tours explore one of the cities oldest neighbourhoods – Central, with its array of history, food, arts and culture. Foodies can combine their love of food and walking on the 'Tasting Hong Kong tour' visiting tea houses, street food stalls, bars with their craft brews and fine wine establishments. The tours can be downloaded from the HKTB website or followed on the 'My Hong Kong Guide' app. Other tours include 'Time Traveller' visiting some of the cities oldest streets with their temples and old judicial and police buildings. Or the 'Crazy for Art' walk sees you walking past street art and exploring the PMQ building – formerly Police Married Quarters, the site is now home to works by promising local artists and designers. Filled with creative studios, designer products as well as exhibitions.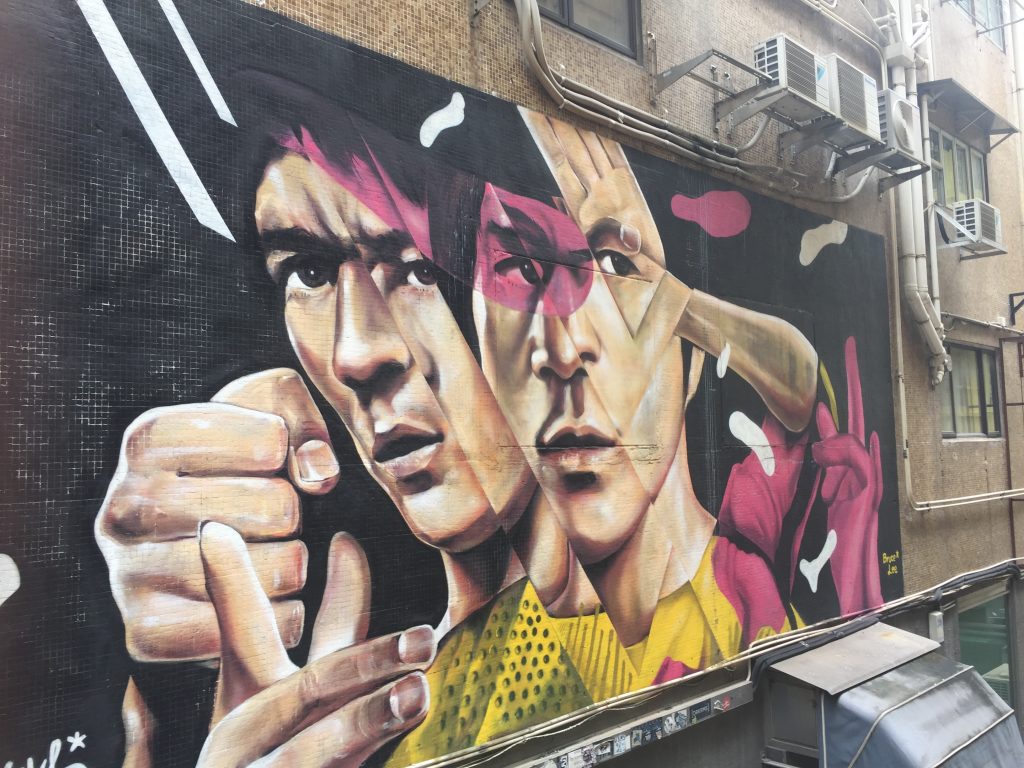 Another walk worth taking is a tour of Walled City Park. Guides explain the fascinating history of the park. Once a squalid slum the walled city was Chinese territory within the British colony. Neglected by both the Chinese and the British the city within a city, it became a lawless enclave ruled by a criminal element. The city was a maze of illegally constructed buildings home to drug traffickers, prostitution, unlicensed dentistry and small factories in a labyrinth of dark alleys. The slum was demolished in 1987 and is now a beautiful park. The walled city was famous for its production of fish balls, and in nearby streets you can taste some of these local favourites as well as other treasured Hong Kong snacks such as tofu, soy milk and egg tarts.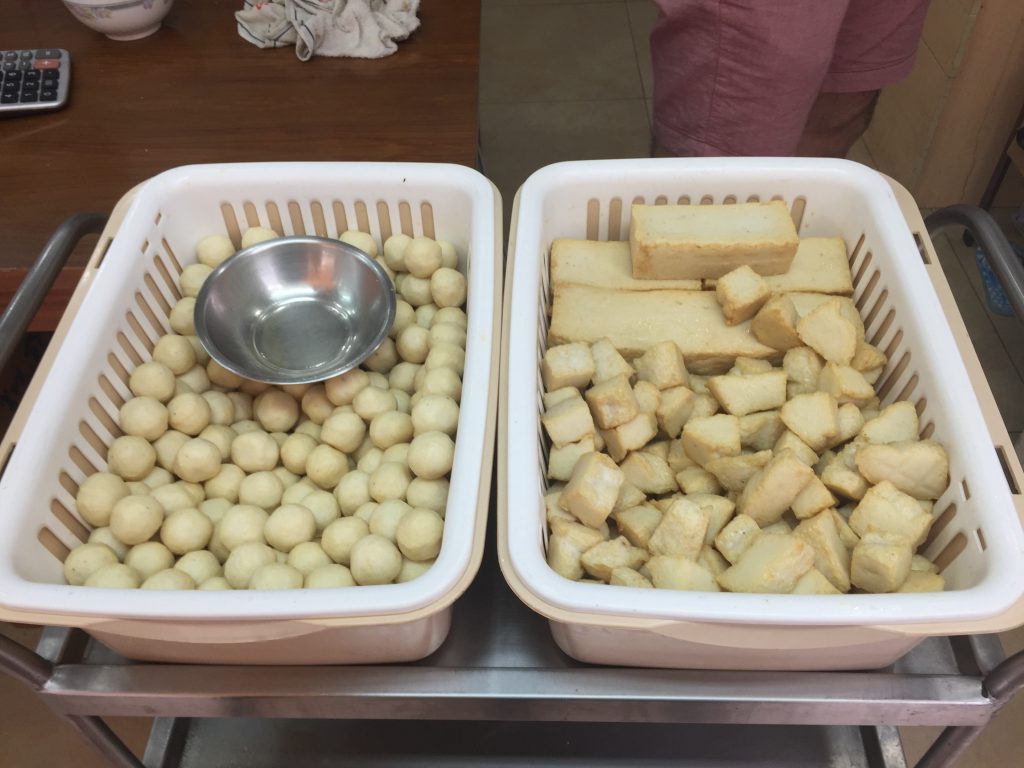 For a bit of fun visit the Ani-Com Park@Harbour 'Fun' as part of the Comic Culture walk. Comic and animation have been part of the Hong Kong culture since the 1960s. This park is a selfie themed garden where you can take your pic with any of the 30 comic character statues.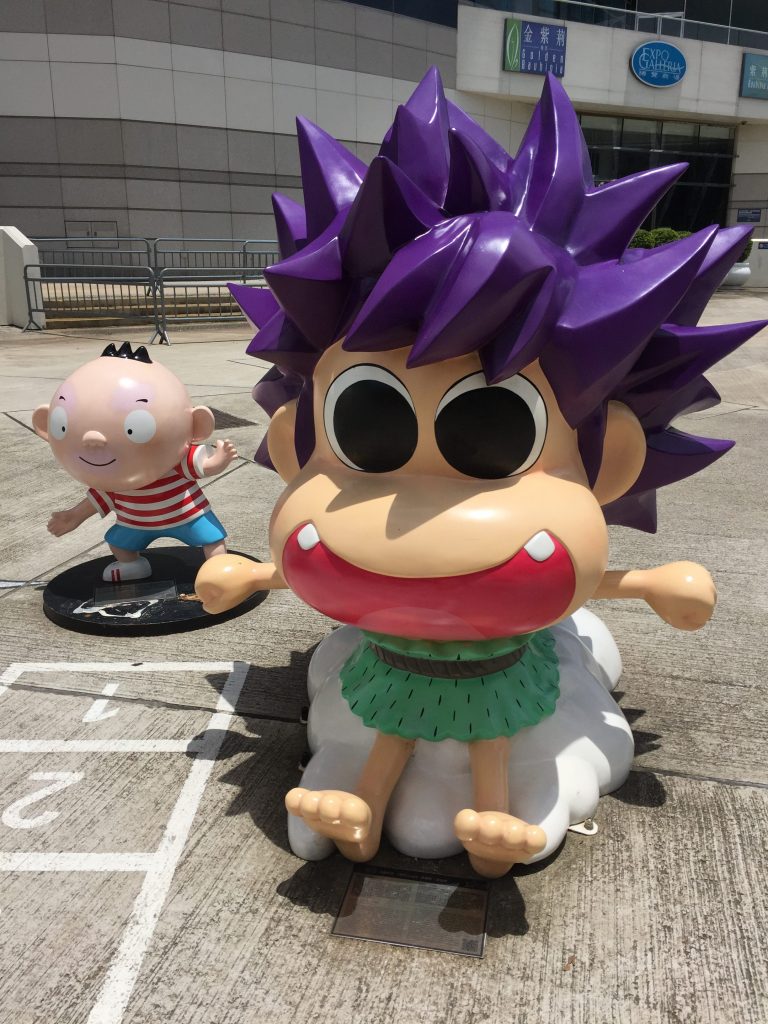 Further afield walkers can enjoy a day trip to one of the many outlying islands. We did a trip out to Lamma Island a 30 minute ferry ride from Central. The walk across the island takes you over lush green hills and past beaches and bays. We finished the walk at the village of Sok Kwu Wan and indulged in a seafood banquet fit for a king! Then a visit to the Lamma Fisherfolks village with an attempt to catch our own fish with bait on a rope!
This was my first trip to Hong Kong and I loved every minute of it. Walking the streets was a great way to discover the hidden treasures of the city. We also asked the locals where they ate and discovered a myriad of cuisines on offer in Elgin St, Central – funky Chinese at Ho Lee Fook, an old school dim sum bar, Japanese, Italian, Tapas and Moroccan. But the highlight was dinner at Brickhouse a hidden treasure – which was literally hidden. We had the address but all we could see was a dark alleyway – so we ventured down to discover a hip Mexican restaurant with the largest selection of tequila I have ever seen. A few margharita's and selection of soft tacos, who knew Hong Kong was going to have so many surprises in store.