The cruise industry is finally taking notice of the needs of single travellers, writes Kristie Kellahan.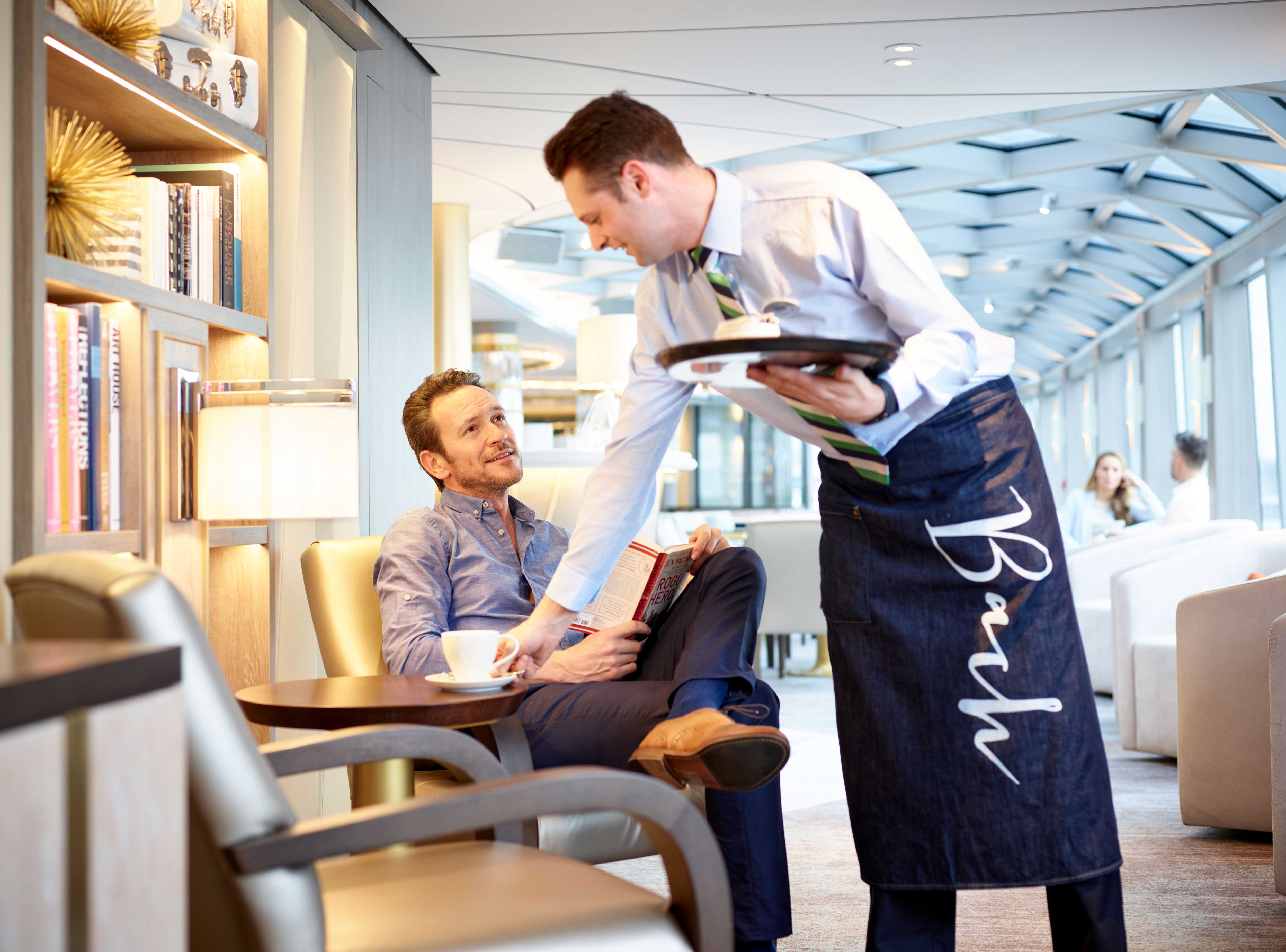 The dreaded single supplement may soon be a thing of the past for solo cruise passengers, as the industry moves to keep pace with the growing demand for cabins-for-one without the price tag for two. It's just one of the improvements cruise companies are introducing to attract the burgeoning solo sector of the market.
Hefty single supplements of up to 200 per cent for a single-occupant double cabin have been a turn-off for many aspiring solo cruisers until now. The enthusiastic response to recent purpose-built single studio cabins and select departures with no single supplements bodes well for the future of sailing solo.
Here are four tips for booking the best solo cruise holiday.
1) Hunt for a bargain
More and more cruise lines are announcing sailing dates with cabins earmarked for solo occupancy with no single supplement. The advice is to get in early, as these cabins are often the first to book out.
APT has great solo bargains in their Super Deals, specials that come out with every brochure launch.  APT representative Kat Polan said agents are encouraged to book their clients as early as possible in order to have their choice of cabin. Early payment discount can save clients even more.
Closer to home, Pandaw operates a fleet of small luxury river steamers in Burma, Vietnam, India and other parts of Asia. Popular with adventure seekers, Pandaw has seen an increase in the number of younger travellers setting out on solo voyages. With a large following of solo travellers and many returning guests, Pandaw offers several select sailings year-round with no single supplement. Outside of these dates, a modest 10% surcharge is applied to single-occupancy bookings.
2) Choose the right ship
The addition of purpose-built single studio cabins is top of the agenda for many new ships currently under construction or undergoing dry dock renovation. Holland America Line reports the 12 single ocean view staterooms on its Koningsdam ship have been well-received, while Cunard recently added nine single staterooms to the Queen Elizabeth.
Newer ships such as Celebrity Cruises' Celebrity Edge (to be launched in November) will have cabins designed with the needs of solo travellers in mind. On Royal Caribbean's Ovation of the Seas, solo travellers are not relegated to the inferior interior cabins with no windows. The ship offers single staterooms with balconies, as well as virtual balcony cabins that project real-time views of the outside sights on interior walls.
3) Singles should look to mingle 
Choosing a cruise holiday instead of land-based itinerary can be a smart choice for those who want to meet new people while away. Agents are recommended to familiarise themselves with the range of services for solos available onboard. Holland America Line's Single Partners program connects singles through special events and activities onboard like mixers, cocktail parties and dinner seating with other singles. P&O Cruises makes sure coffee morning mixers for solo travellers are organised regularly.
On other cruise lines, busy daily itineraries of activities and enrichment programs provide a wealth of opportunities for singles to mix and meet with other passengers, many of whom will become lifelong friends.
4) The power of one 
Solo doesn't have to mean solitary. Crystal Cruises and Cunard employ gentleman hosts, aged 55 and older, who serve as dancing companions to partnerless ladies.
Enquire about roommate-matching services, where the cruise line matches passengers of the same sex with another who wants to share a cabin. Princess Cruises runs one such program. Themed cruises – country and western music cruises, or those dedicated to wine appreciation or tennis, for example – magnify the chance of meeting like-minded travellers with similar interests. Cruiseco partners and wholesales over 50 cruise lines in Australia and New Zealand, as well as chartering the Cruiseco Adventurer on the Mekong. Take a look at their site, cruising.com.au, for themed cruise suggestions.