Brian Johnston takes us for a drive through Kruger National Park
Like everyone else, I'm in Kruger National Park to see animals. What I soon realise is that it's just as worthwhile hearing them. The African bush is a noisy place. Buffalo hoofs rumble across a dusty savannah, giraffes rip and munch on thorny acacias trees, and hippos gurgle in rivers. Baboons occasionally sit on my car bonnet, muttering and clacking their teeth. As the dawn stains the sky red and mopane trees appear against the horizon, the most thrilling sound of all is the roar of a lion.
When it comes to wild noises and sights, Kruger is one of the best places in South Africa for a driving holiday. The national park is home to 147 species of mammal, including rhino, lion, elephant, giraffe, leopard and cheetah. There are 507 bird species, from ugly maribou storks to the stunning lilac-breasted rollers that haunt roadsides. This enormous variety, combined with Kruger's vast size and facilities set up to encourage independent travellers, makes Kruger one of the best game reserves in the world.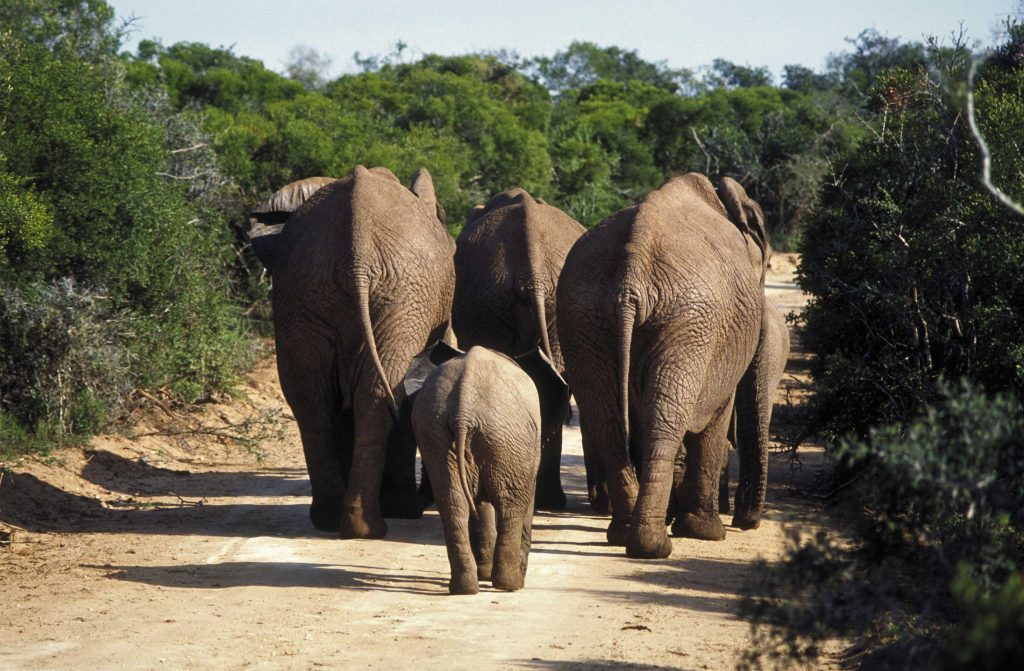 Kruger is one of the most accessible of African national parks. The easiest way to visit is on safari in an open-top Land Rover. An accompanying guide provides background information, while a tracker perches on the vehicle's radiator to check spoor and act as a spotter. He'll suddenly point into the bushes, and you see a family of lions lying in the shade.
If you like your independence, it's not difficult to drive through Kruger in your own vehicle, however. Renting a car costs less than taking safaris, and there's nothing to beat driving through the African bush and stopping where it pleases you. Silence falls around the vehicle, and then a big, black hornbill with white wings and a bizarre red face might emerge to scrabble in the dust for insects. A warthog, caked in mud and with an ugly snout, steps daintily out of the undergrowth and wander across the road. It might be an hour before you drive on.
Taking your time is the key to appreciating Kruger. It's forbidden to drive over 40 kph in the park (fines are rigorously imposed) and anyway driving slowly gives you more chance of spotting wildlife. Take a leisurely pace into account, and don't plan on driving more than 150 kilometres in one day. Waiting quietly at a waterhole is often more rewarding than driving furiously around in the afternoon heat, though any animal sighting is a matter of luck, no matter how hard you try.
That said, your chances of encountering animals while driving aren't entirely random. Early morning and late afternoon are the best times of day, and animals are particularly active at the crack of dawn. Driving on dirt roads increases your chances of a sighting, since tarred roads are fairly heavily trafficked. The waterholes and rivers in the park's south are good places to see elephants, hippos, buffaloes, crocodiles and giraffes. The grasslands of the central area have herds of antelope, kudu and waterbuck, and are also home to the big cats. The north, which is the least-visited part of Kruger (because it only has two small camps and is furthest from Johannesburg) is the haunt of elephants, buffaloes and leopards.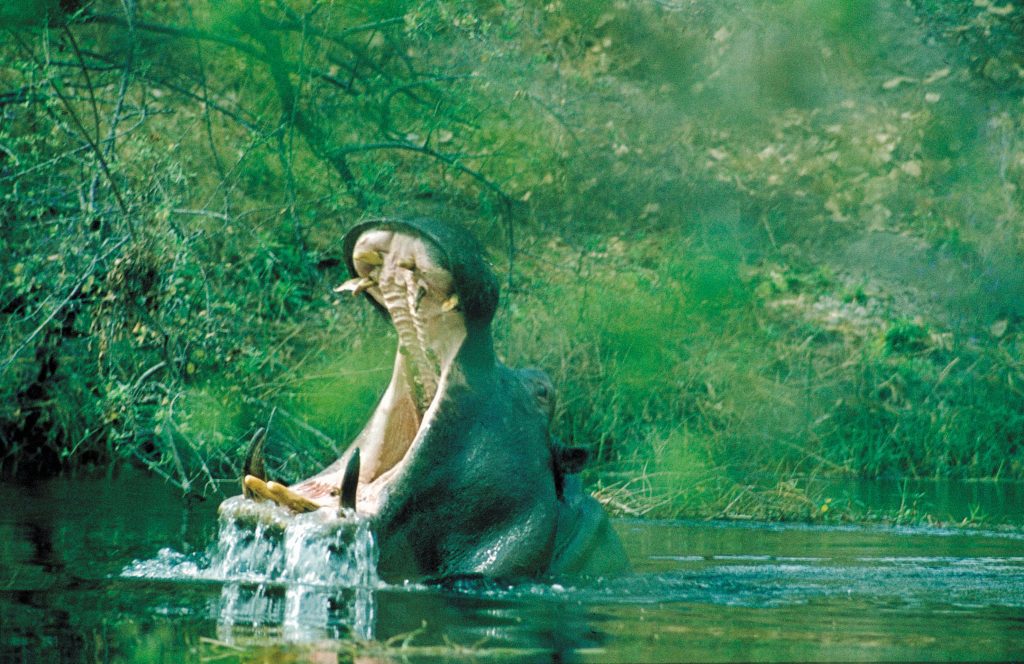 The best months to drive Kruger are July and August, the South African winter. Temperatures are cooler, mosquitoes absent, and the dry weather drives animals towards permanent waterholes where they're seen more easily. However, spring and summer show the trees and flowers at their prime, with abundant bird life and newborn animals. September to February is the best for bird lovers, with large numbers of migrating species and far fewer tourists.
After a day's wildlife spotting you'll find yourself back at camp congregating around the boma, an open-air fireplace where you can cook and swap stories on the day's driving adventures. There are some two-dozen camps in the park; the largest, Skukuza, is the place to rent cars if you haven't already done so at Jo'burg airport. Pretoriuskop is an older camp in grassland ideal viewing for cheetahs, sable antelopes and white rhinoceros, while Lower Sabie is in a prime location for birds, elephants and lions. Berg-en-Dal near the southern edge of the park has fenced grounds, so is one of few places where you can walk. At Olifants Rest Camp you can relax on the hilltop in the evening, high above a river, and watch herds of giraffes and elephants moving across the plain.
Wherever you stay, you'll find a warm crackling fire in the boma, around which guests gather as the evening grows cool. Sunset flares and night falls. Lie back in your chair and listen to stories of cheetah sightings as you gaze up at the African stars. Then suddenly everyone might fall silent, and you can hear the bats and monkeys, and the distant, defiant trumpeting of an elephant, and you're under the spell of Kruger once more.