A Mekong River cruise that travels to Vietnam and Cambodia provides an adventurous journey without the need to sacrifice creature comforts we all love, as Brian Johnston discovers for Travel and Cruise Weekly.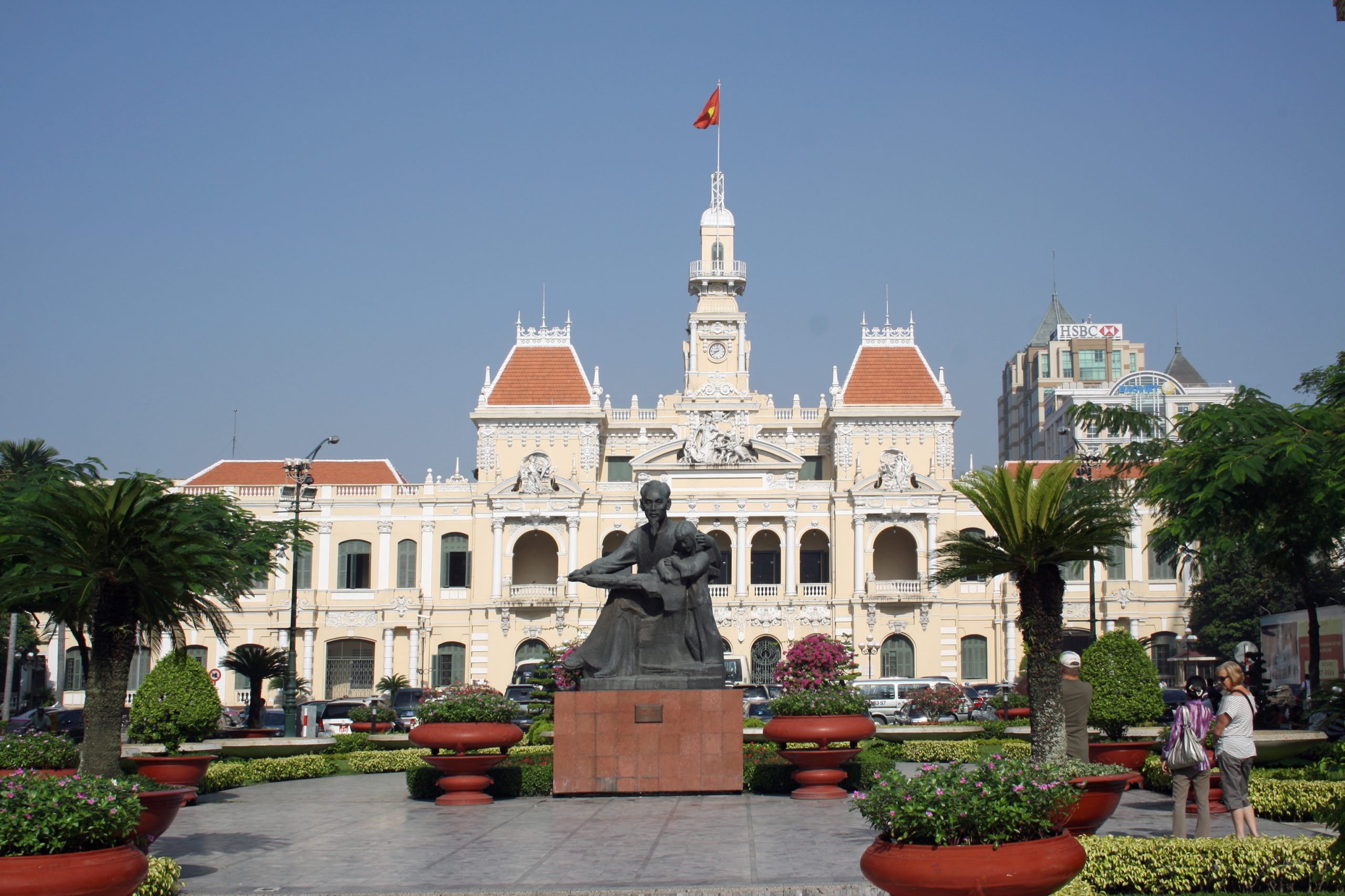 Ho Chi Minh City is a newcomer by Asian city standards, but has personality. An economic boom gives it energy and shoals of zipping motor scooters, French colonial history bequeaths it leafy boulevards and an elegant post office, and historic connections with China provide incense-smoky temples. I plunge into covered Ben Thanh Market to rummage among chopstick sets and bargain-priced T-shirts, then slurp up a bowl of soup noodles topped with beef slices and fiery chunks of chilli.
The former Saigon is fun, but is only a pre-cruise introduction to Vietnam. Excitement builds as we set off beyond town, past the fish farms and rice paddies of the Mekong Delta, where our river-cruise ship awaits. Over the next week we'll travel up the mighty, muddy Mekong River into Cambodia, where a post-cruise visit to Angkor Wat will round off our journey. Along the way, I spend fascinated hours on the ship's deck. Passing villages and mango orchards slide by. Kids halloo from bridges and passenger ferries toot.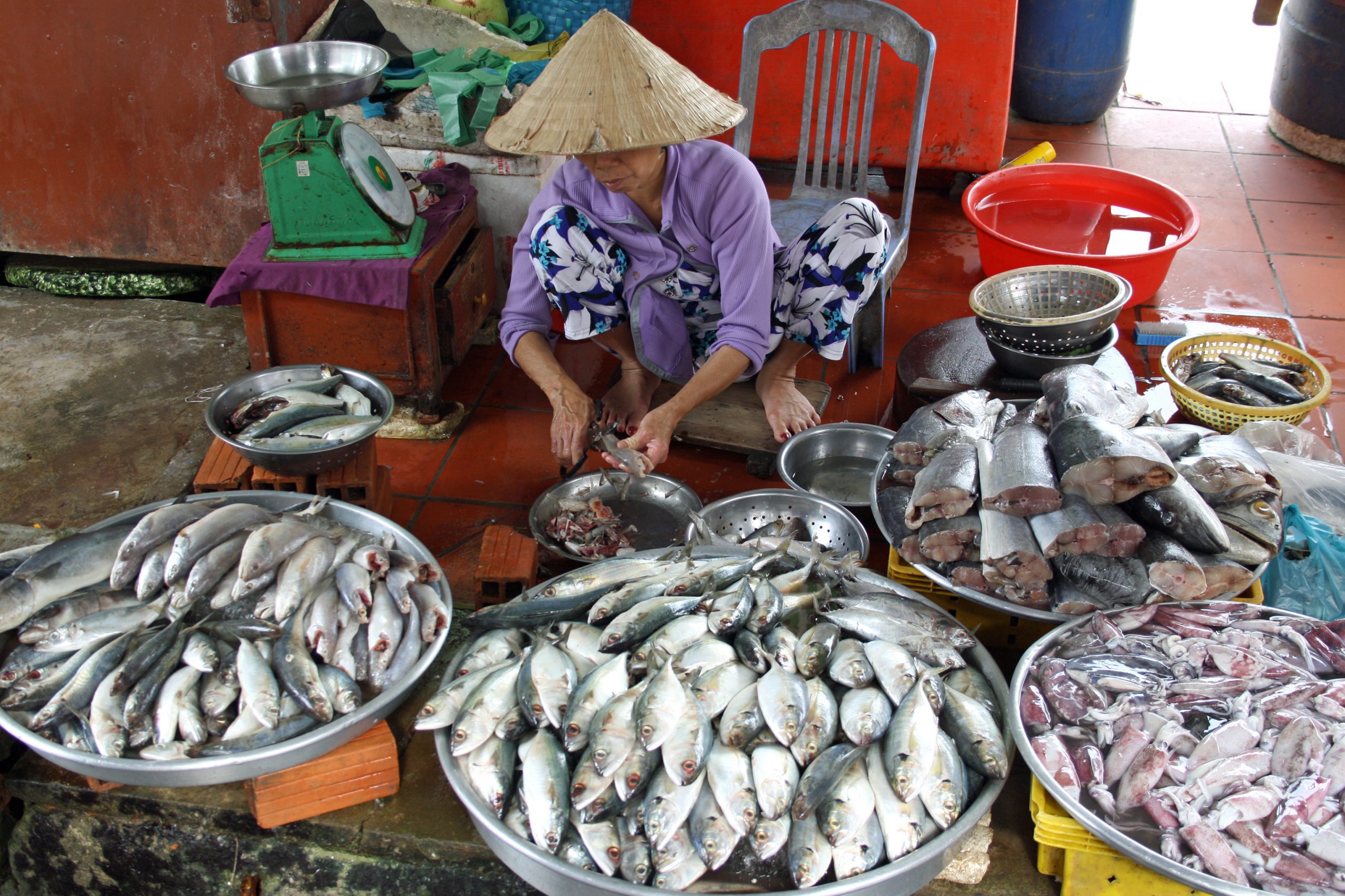 River ports along the river are windows into everyday Vietnamese life. Most towns are set back from the ever-flooding Mekong, but Cai Be is an exception. Its French colonial church appears to float on the waterlily-tangled water, and its market becomes mobile as locals take to rowboats piled with greens and tropical fruit. Our shore-excursion guide takes us into back streets lined with shops and small businesses where locals make sweets, rice noodles or mahogany furniture.
Next day in Sa Dec we delve into the riverside market, with its buckets of frogs and pyramids of vividly coloured fruit. Gold-toothed ladies selling leafy vegetables chuckle in bemusement at our interest, and pose for photos. Further upriver at Tan Chau we visit enterprises that weave straw mats and silk textiles. They're alarming backyard businesses where young girls toil, so we happily buy the placemats and silk clothes that provide them with an income.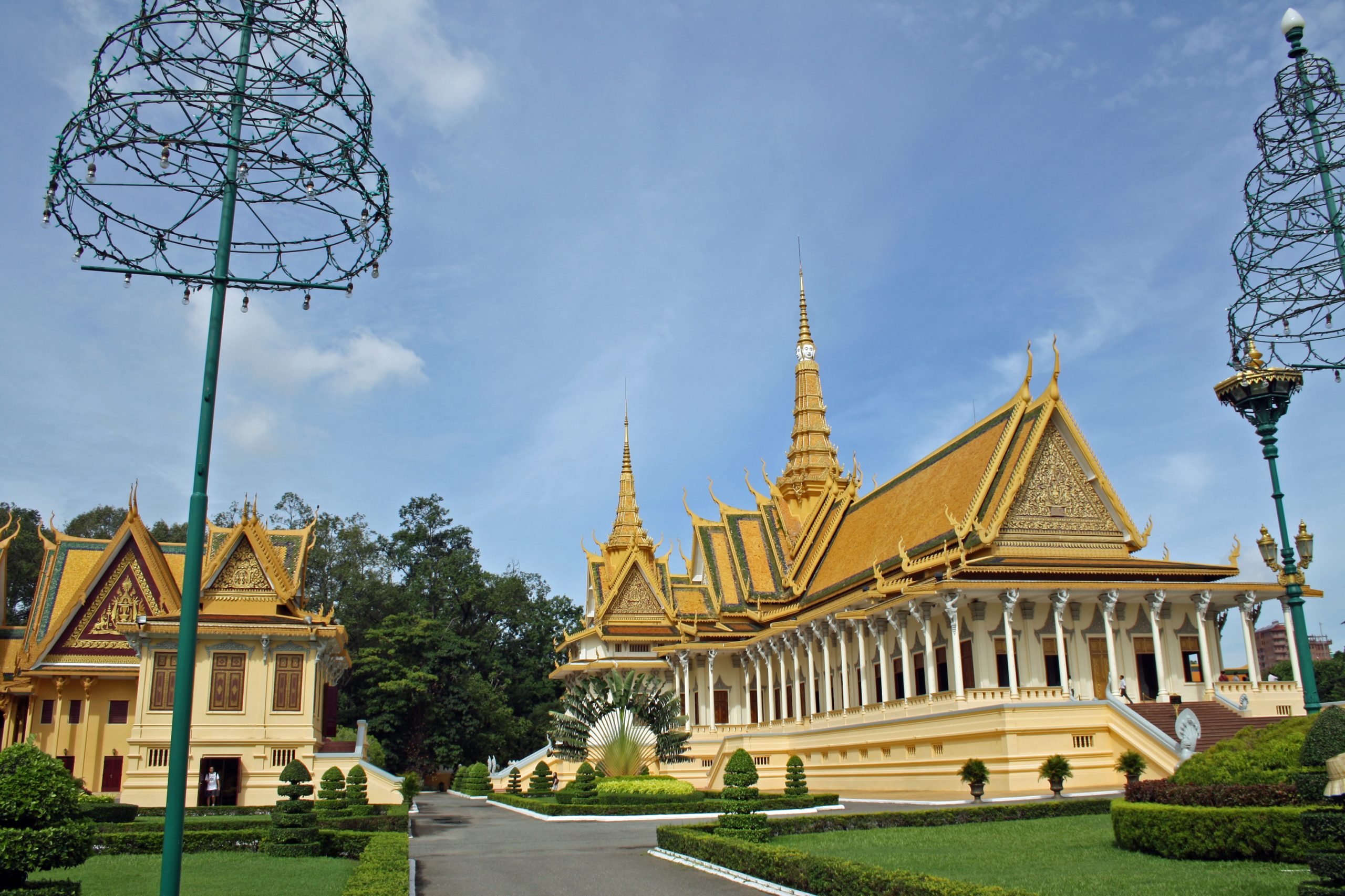 Tan Chau is almost on theVietnam-Cambodia border. Next morning, we veer off the Mekong onto the tributary Tonlé Sap River and into the heart of Cambodian capital Phnom Penh. Locals practice tai chi on the waterfront. The golden spires of the royal palaces glitter in the sun, backed by the gleaming high-rises of the new city. A guided tour of the palace complex is one of the cruise highlights. It has blindingly white buildings topped by gaudy, golden roofs. The ornate Silver Pagoda shelters a revered Buddha statue glittering with diamonds.
In contrast, our afternoon tour of the notorious Killing Fields and the Khmer Rouge's infamous S-21 jail is confronting. Our excellent local guide makes it personal by talking about his family experiences. "I want you to be a witness to our history," he says with quiet dignity.
Angkor Ban, some 80km further up the Mekong, is one of few villages not destroyed by the Khmer Rouge. Some of its wooden houses are over a century old, and we're invited into one by a local family. Then we chat to schoolchildren learning English at the school, and meet young monks at a Buddhist temple. It's these many encounters with locals that make a Mekong trip so memorable.
Next day Wat Hanchey, a temple complex high on a hilltop above the Mekong, provides a new angle on the river from above. This has been a place of worship since the seventh century, and is a showcase of evolving Khmer architectural styles.
It's always a delight at day's end to return to the calm, order and – most of all – the air-conditioning of the ship for a gushing shower and cold beer. As we sail, we're entertained by displays of fruit-carving and dance performances by Cambodian children. Fellow passengers provide good conversation over meals, which often feature local dishes such as green-mango salad and delicious Cambodian curries.
We finally say goodbye to the Mekong River as we board a coach and head for two hotel nights in Siem Reap, our base for visiting Angkor Wat. Its main temple is ornate with sculpted deities and surrounded by a reflecting moat but, as we discover on our shore excursions, this is only one structure of an entire ruined city spread across nearly 100km2 of jungle where monkeys scamper and parrots squawk.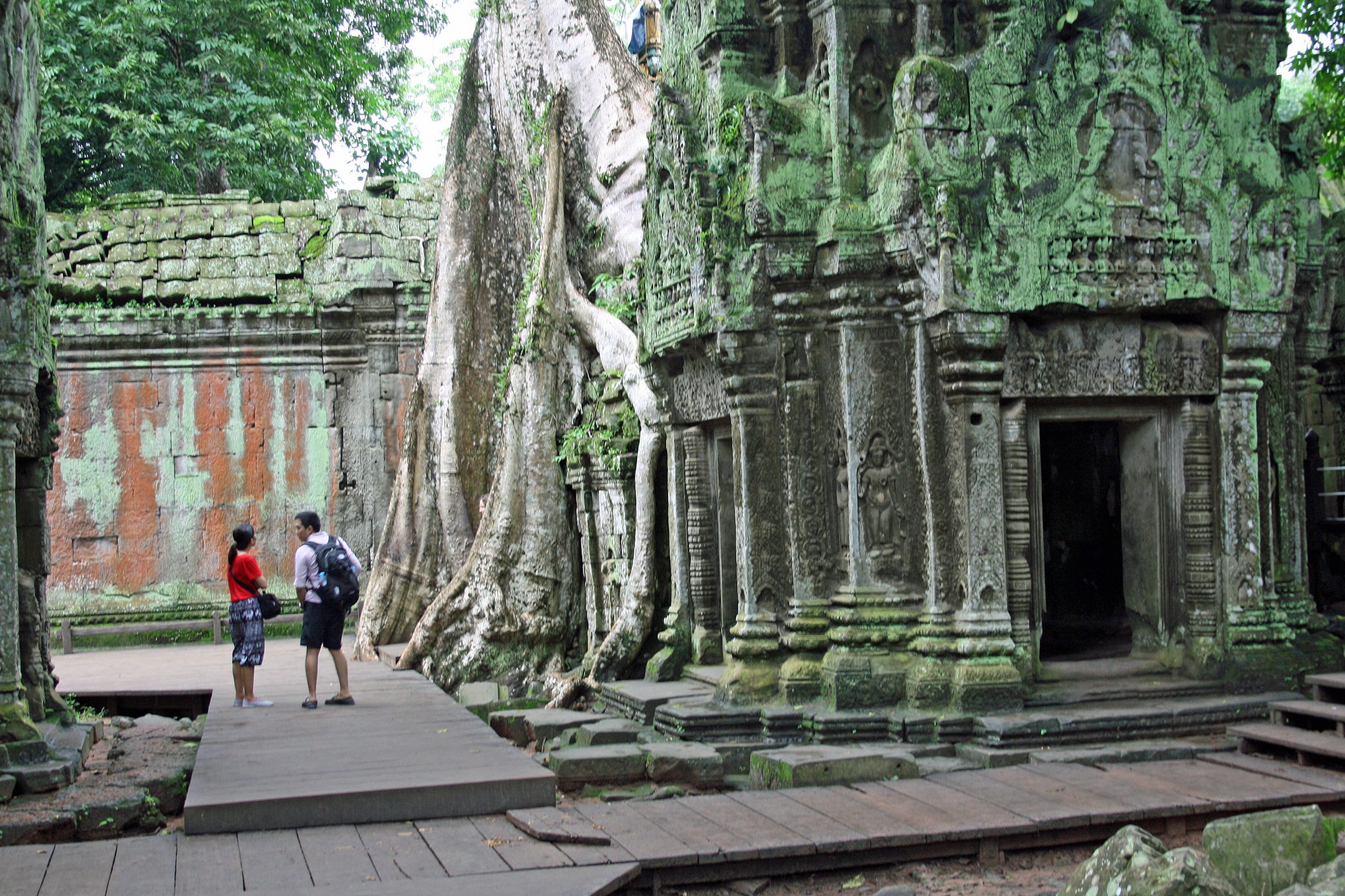 Angkor Wat's many temples have varied design and atmosphere. Bayon Temple has mossy-green architecture studded with serene, long-eared Buddha statues and carvings of elephants and dancing girls. Ta Prohm, made famous by Angelina Jolie in Tomb Raider, is a fabulous tangle of fallen-down walls from which giant fig trees sprout. Statues of bare-bosomed Hindu ladies are draped in moss and ferns. It's a final highlight of a cruise that has many great moments.