The USA's vast, iconic landscapes are an irresistible lure to the adventurous. Brian Johnston rounds up his favourite American wilderness experiences.
Picking out just a few of America's top adventure experiences is an exercise in frustration, because too many fabulous destinations inevitably must get overlooked. Just to think of a few, you can air-boat across the swamps of Everglades National Park in Florida, hike among rolling hills beneath the vast skies of North Dakota, dune buggy in the spectacular sand hills of the Oregon coast, and take a ranger-guided walk into California's amazing Death Valley.
You can take a helicopter ride into the remote backcountry around Rocky Mountain ski resorts and be knee-deep in power surrounded by dazzling alpine peaks, with not a soul in sight. Or head to a working ranch in Montana and learn to be a cowboy (or cowgirl) while driving cattle, team penning and horse riding through forest scented with pine resin.
The list is as vast as the country's wide-open skies, but here's a whittled-down pick of top American wilderness experiences for those looking for adventure.
Hiking: Grand Canyon, Arizona
Start with the granddaddy of all wilderness spots, where it's surprisingly easy to escape the viewpoint crowds by heading along the trails that skirt the canyon's edge. Rim Trails are suitable for anyone of reasonable fitness. Ramble through pygmy pine trees and mountain mahogany bushes with long white flowers that twist up like corkscrews, all the while gaping at staggering views. Hiking into the canyon presents one major drawback: what goes down must come up again. Still, you can always take to a mule if the going gets too hard. Undignified, but you'll feel like an early explorer.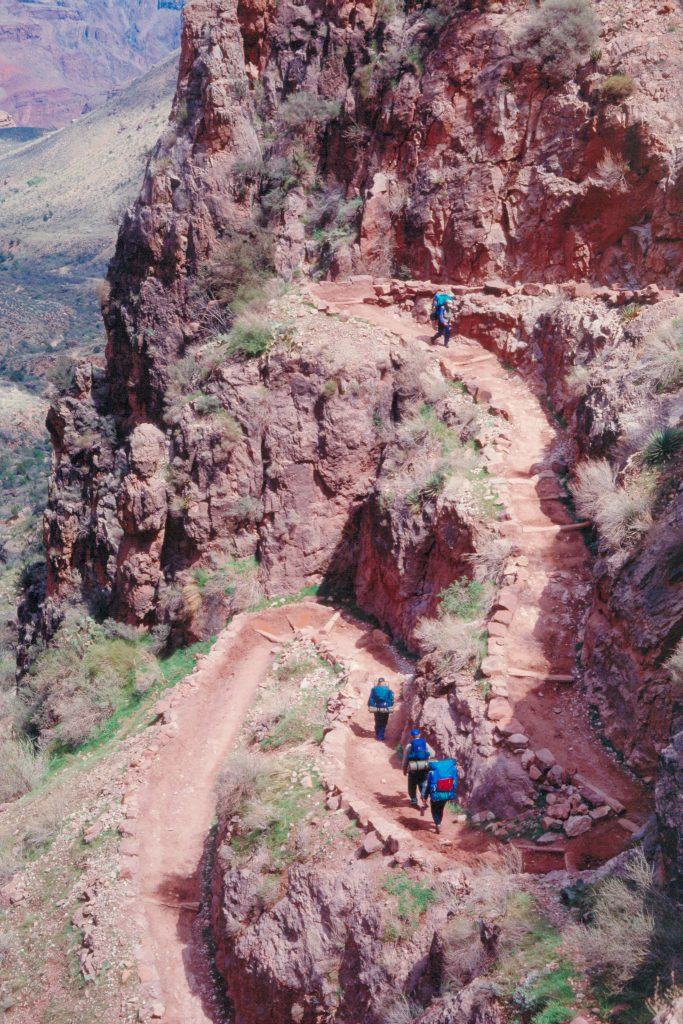 Rock climbing: Zion National Park, Utah
Zion has scenic drives for those not into adventure, but look to spend a couple of days on foot to experience Wild West at its best. While many walks start on the forested valley floor where squirrels skip, they soon head up steep, rocky cliff sides exposed to desert heat but well away from day-trippers. And with over 25 designated rock-climbing zones, this is a good place to learn or hone your skills in a valley where cliffs soar to 600 metres and the towering, waterfall-dribbled scenery is among the most dramatic of any US national park.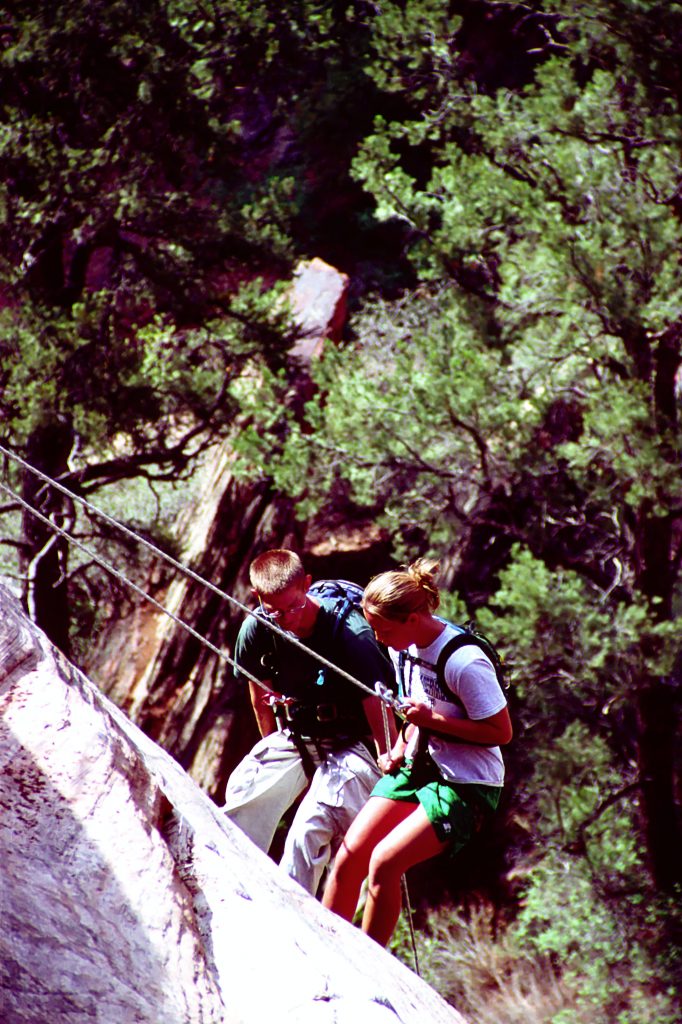 Chasing sunsets: Arches National Park, Utah
The incredible rock formations of Arches are far more glorious than its simple name implies. This is perhaps America's most visually striking national park, where 200-odd splendid rock arches in towering orange and red look like something from a modern art studio. Although isolated, Arches is very visitor-friendly and relatively compact, with some great walks. Late afternoon is the best time, with Delicate Arch particularly stunning at sunset, when it glows deep red. The nearest town, Moab, is a centre for adventure sports such as white-water rafting and mountain biking, adding variation to your wilderness exploration.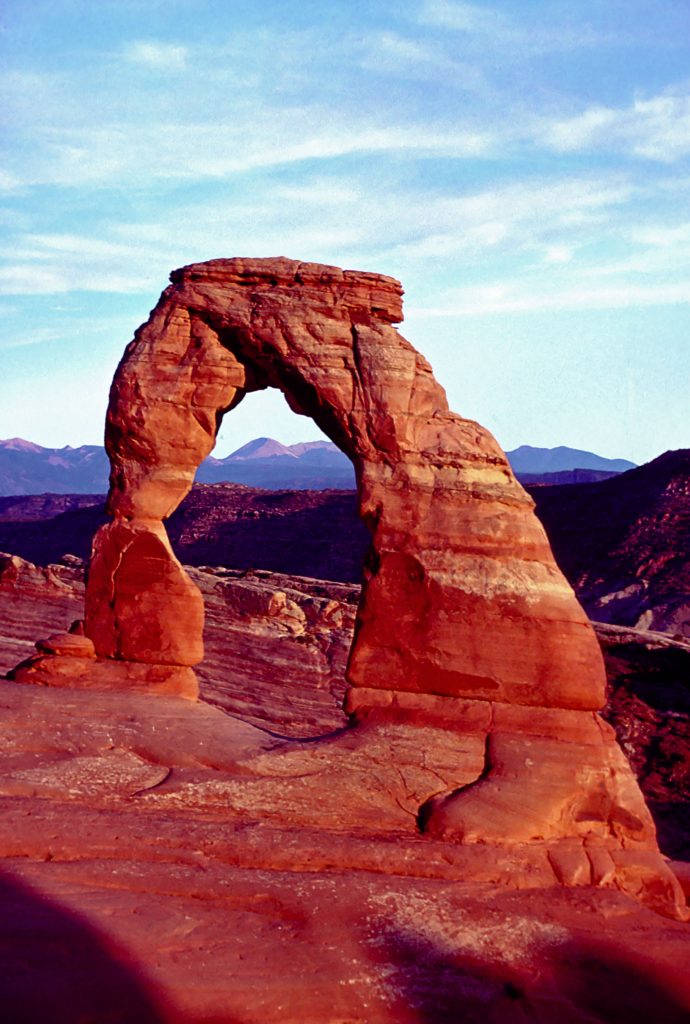 Kayaking: Tallulah Gorge, Georgia
This Georgian gorge, which plunges 300 metres in places, is one of the deepest in the USA, with beautiful scenery (especially in autumn) and plentiful walking and biking trails. Those looking for an adrenaline rush, however, should head here on weekends between November and April when water is released from dams upstream, turning the gorge into a challenging course for experienced white-water rafters and kayakers. The most infamous section is Oceana, a class V drop where kayakers have been known to break their boats in half: something to out-thrill a US theme-park rollercoaster ride, any day.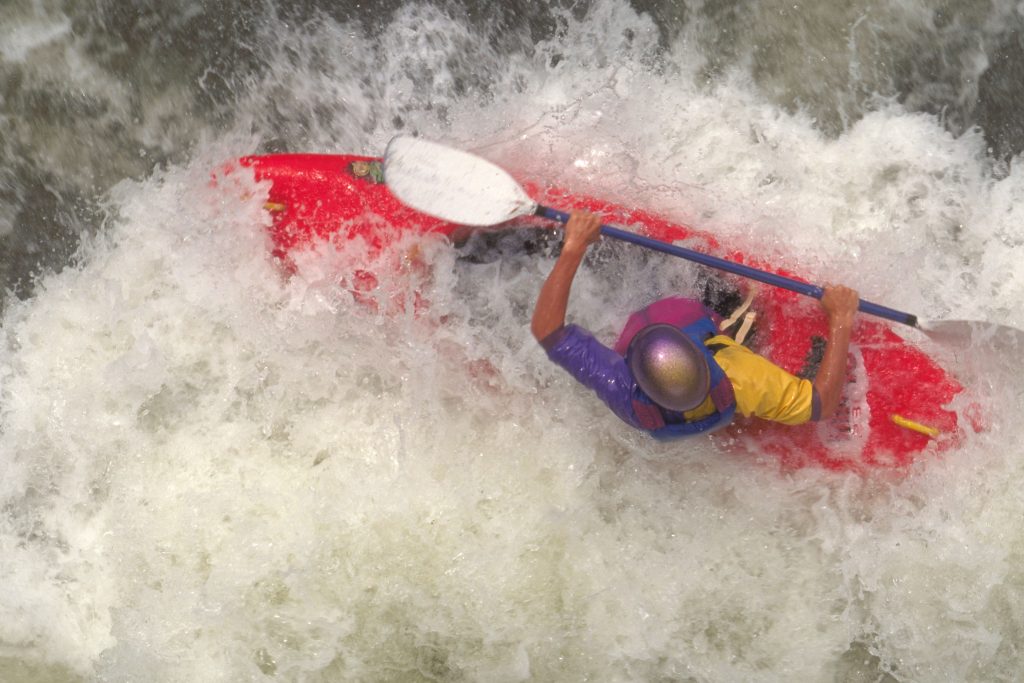 Fly-fishing: Grand Tetons, Wyoming
These splendid peaks are a classic mountaineering destination, but why enjoy the scenery the hard way when you can relax by a river and gaze at the snow peaks all around? The landscape is never short of gobsmacking in this part of the Rocky Mountains just south of Yellowstone. Waterways such as Snake River and well over a hundred alpine lakes offer great trout fishing spots, and some well established, local companies offer guided fishing tours and will rent you equipment. But you can also hike into the wilderness and find your own spot in places such as Phelps Lake or Solitude Lake.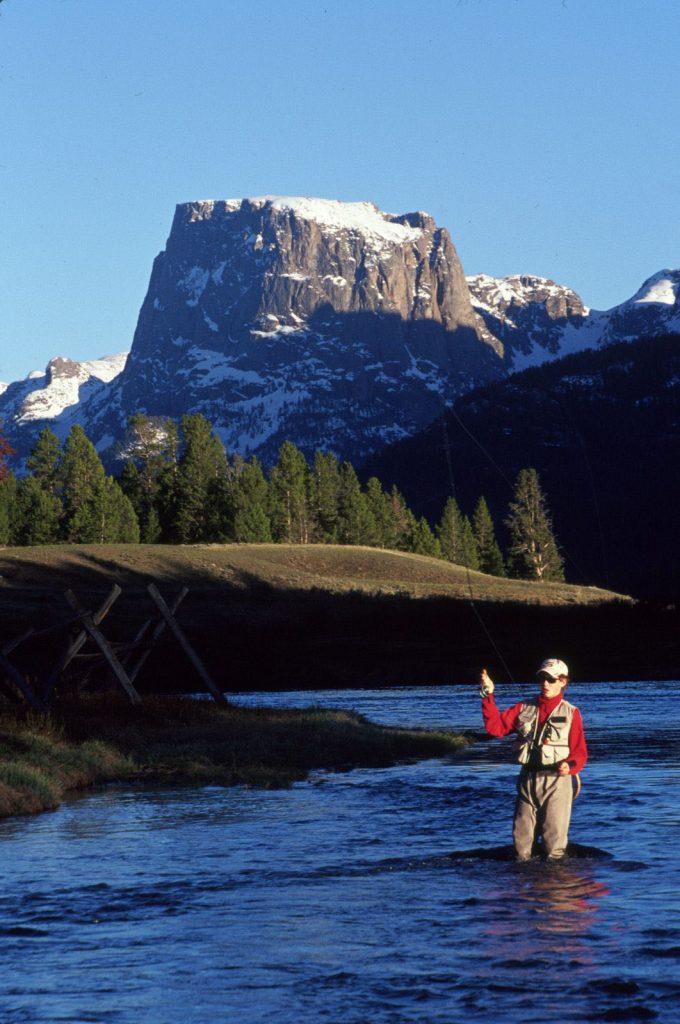 Driving: Acadia National Park, Maine
America's eastern seaboard is densely populated but remote areas certainly remain, even if they favour the more sedate. The magnificent coastal drive around Acadia National Park is an outstanding wilderness drive, heading past mountains, islands and jagged bays where the surf booms. In autumn, scarlet and orange coats the trees and fallen leaves rustle along walking tracks. Acadia is easily accessible from delightful, seaside Bar Harbor, a once-grand Victorian resort where dozens of lobster shacks allow you to fill up on Maine mussels and lobster bake, proving you don't have to sacrifice good food for an outdoors experience.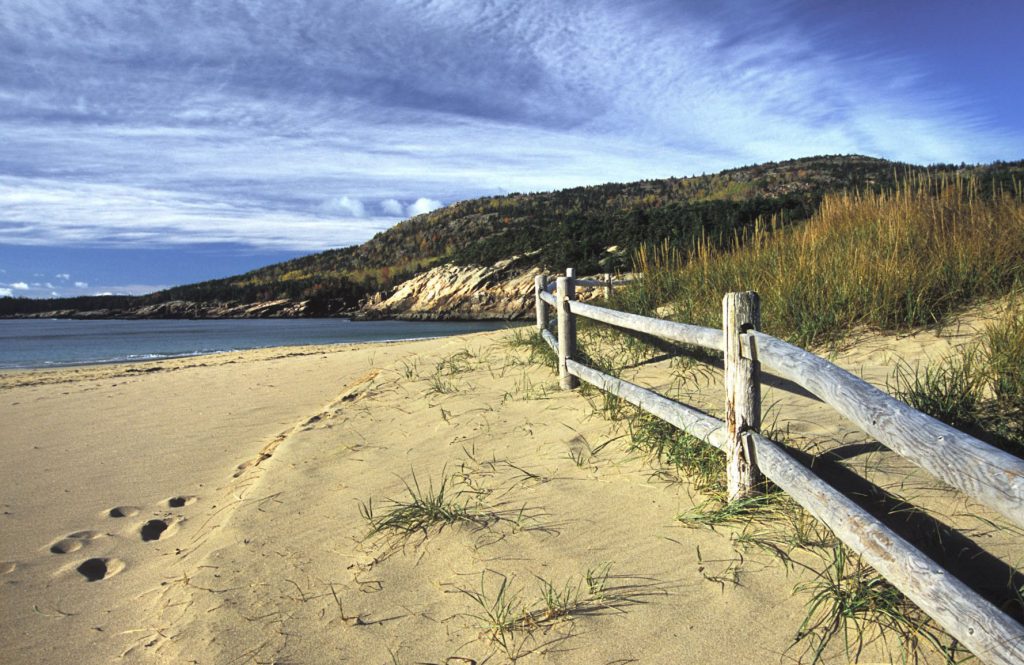 Cycling: Molokai, Hawaii
Hawaii is better known for surfing than cycling, but one of the least visited islands, Molokai, is ideal for bicycles, with little traffic, good roads and beautiful scenery. It's about 65 kilometres east to west with no traffic lights and just enough small towns for some R&R along the way. When you get overheated, the sea awaits: Molokai boasts Hawaii's longest white-sand beach among its string of beautiful bathing spots. The eastern part of the island is the most isolated, with a stunning coastline, the island's highest peak and valleys where waterfalls tumble. No better place for a pedal.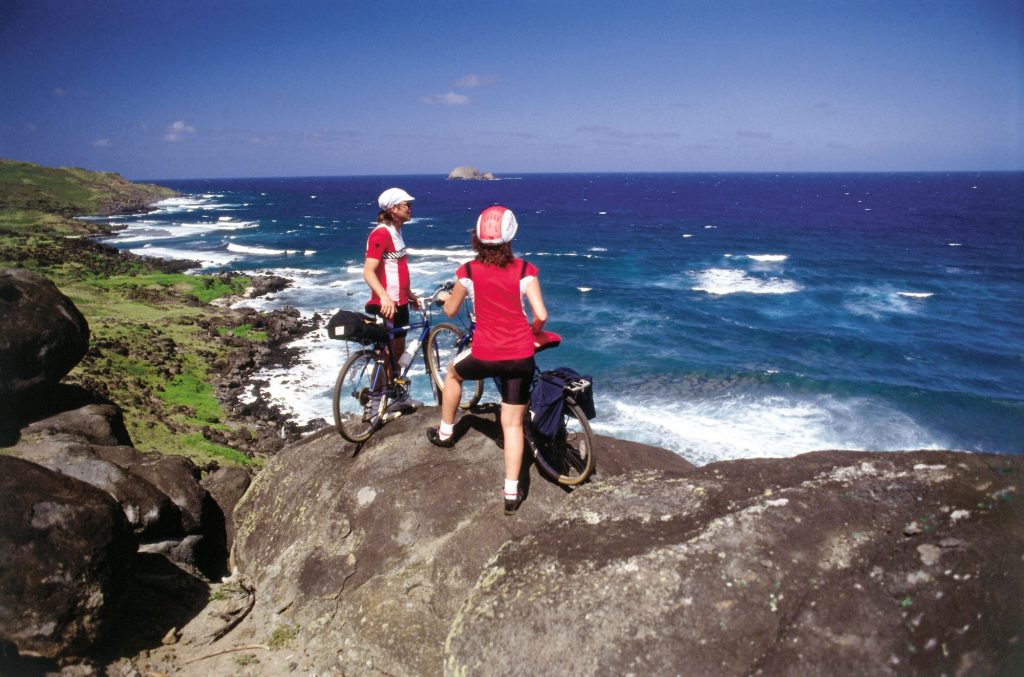 Snowmobiling: Aspen, Colorado
Don't rule out winter as a time for wilderness adventure in the USA. Backcountry and heli-skiing is outstanding, but you have to be experienced. Much easier to take a snowmobile tour into the deep forest, where icicles glint from pine trees. Colorado has nearly 5,000 kilometres of dedicated snowmobile trails across the state (especially in Grand County), and outside Aspen you can head up into the hills towards the dramatic Maroon Bells peaks. Some tours will even have you travelling hut to hut and camping out overnight surrounded by stars and the frozen peaks of the Rockies. Brilliant.