From luxury camping in Antarctica to hot-air ballooning across the North Pole, Dilvin Yasa counts down the top activities to be enjoyed in chilly climates.
For some people, nothing says holiday quite like sun, surf and sand, while for others it's all about inhospitable climates filled with exotic wildlife, luxury experiences and give or take the odd iceberg. Dreaming of the latter? Be sure to add the following experiences to your polar wish list:
Hot-air ballooning across the North Pole
Ballooning across Turkey's Cappadocia or the game parks of Tanzania is old hat; now you can put the champagne on ice, climb into a basket and float across one of the most remote, rarely visited destinations in the world – the North Pole, located in the Arctic Ocean, 725km from Greenland.
You'll need to conjure your best inner James Bond. Trips through companies such as Arctic Travel Centre include Russian jet transport to a drifting airbase, a cruise on an ice-breaker, a chopper excursion to the pole itself, skiing, hot-air ballooning and/or diving under the ice floes (AKA a 'Polar Plunge'). Sound taxing? You'll be treated to a BBQ on the ice at the end.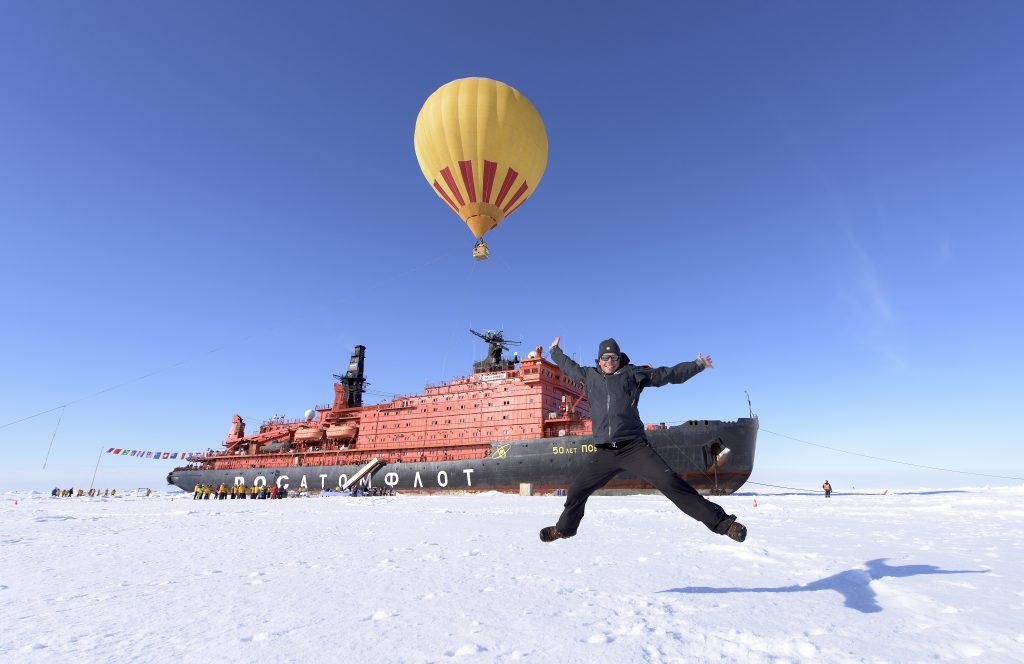 Kayaking around Antarctica's icebergs
Dreaming of becoming the next kayaker to get slapped in the face by a seal brandishing an octopus (yep, worth a Google)? There's no better way of getting 'octoslap-close' to a penguin, seal or whale than by heading south to Antarctica and taking a kayaking tour through passages of towering, still ice that no ship or Zodiac can reach.
Many cruise operators offer kayaking excursions at additional cost, however you must be physically fit and have previous kayaking experience to take part in the tours.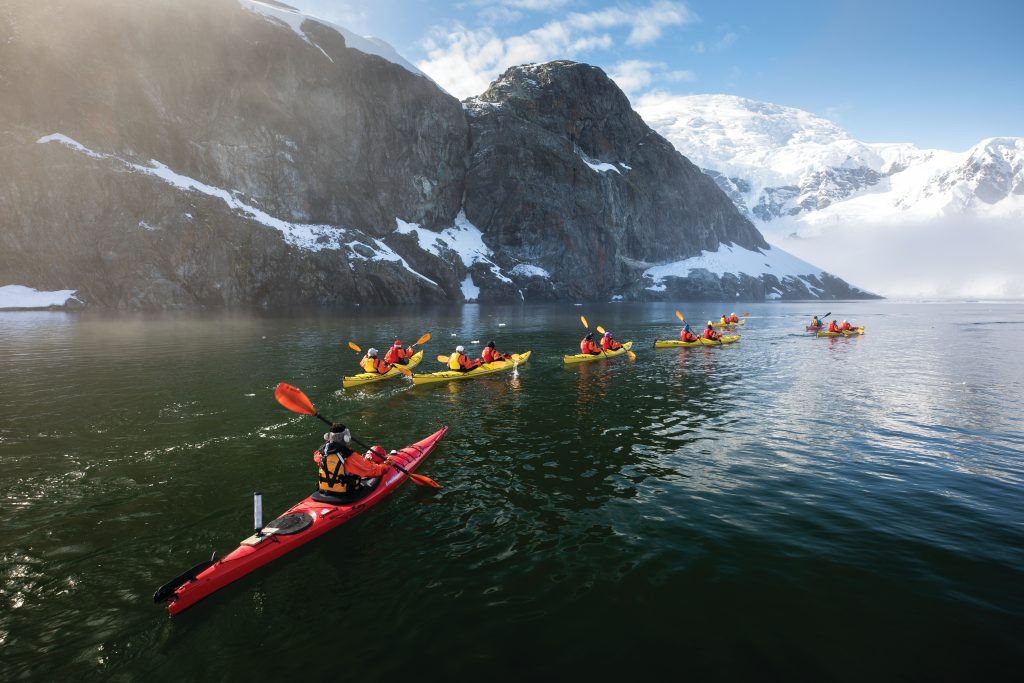 Sea skiing in the Canadian Arctic
If the thought of skiing downhill through threatening forests doesn't appeal to you, why not consider a spot of sea skiing on Baffin Island, right in the heart of the Canadian Arctic?
Like pedestrian skiing, you'll have to rug up to blizzard-worthy standards, but then it's straight out of your beachside cabana and out across a vast, slick blue sheet of ice as you casually sail past endless fishing boats moored for winter on ocean waters frozen solid. Yes, there's a bit of effort involved, but you'll never see anything like it again.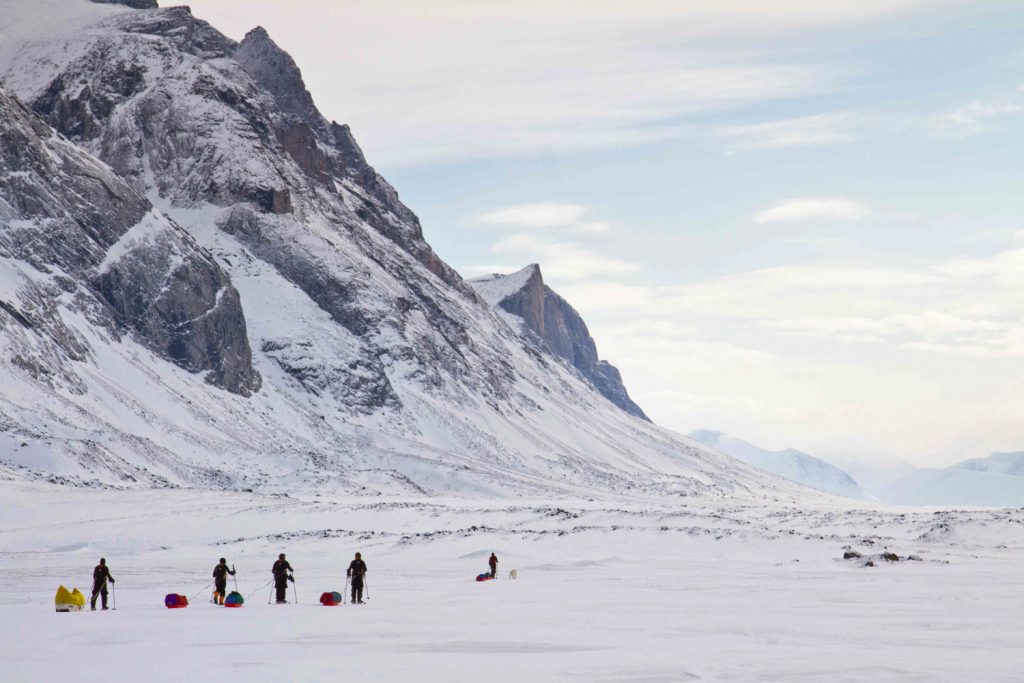 Undertaking a luxury safari in Antarctica
Got $80,000+ burning a hole in your bank account? Reduce the load by joining the likes of Prince Harry and Bear Grylls and booking a place at White Desert, the only hotel offering luxury safaris to Antarctica.
Hosting a maximum of 12 guests between November and December each year, your house deposit will get you a private jet transfer, one of six sleeping pods or heated fibreglass domes (not unlike the igloos of Finland) and an all-inclusive eight-day tour filled with icy activities, gourmet meals, wine flown in from Cape Town and the ability to boast about your trip for
a lifetime.

Taking a luxury cruise
Prefer to watch icebergs, polar bears and frozen solid fellow humans from the comfort of your (heated) roving luxury hotel room, venturing out every now and then as the mood takes you? Those who desire 'Arctic Experiences Lite' free of campgrounds and howling winds should consider booking a luxury Arctic or Antarctic cruise such as Silversea (silversea.com) or Crystal Cruises (crystalcruises.com). Just think personal butler service, fine dining and luxury experiences as far as the eye can see.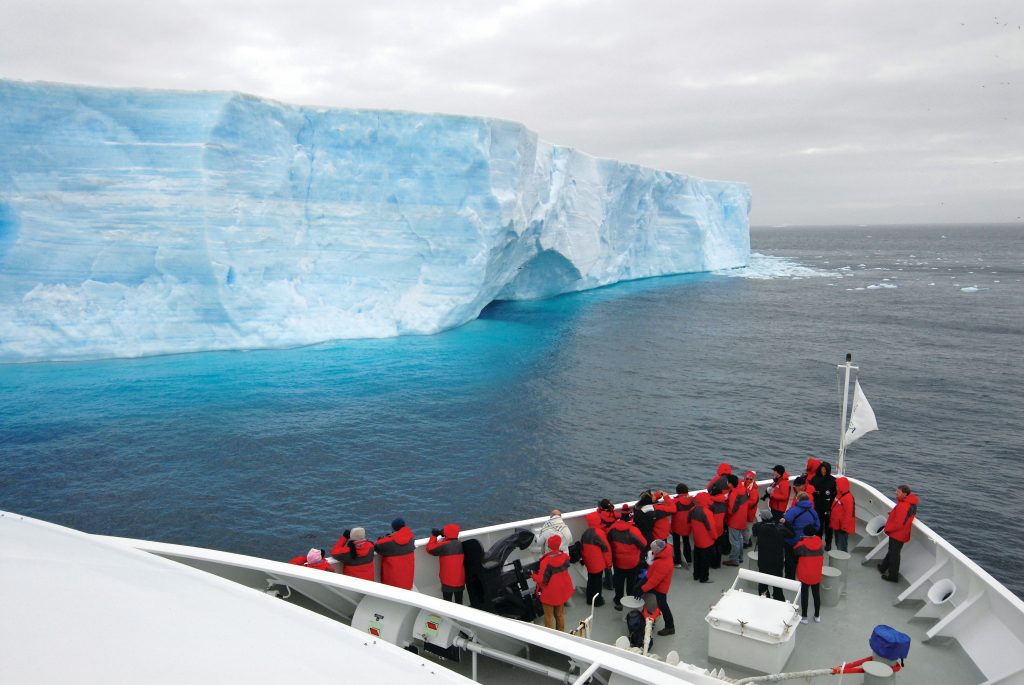 Checking into a heated glass igloo in Finland
Don't get us wrong, ice hotels can be great, but you know what's better than being at one with nature? Viewing it through a heated glass dome in the luxury of your overstuffed bed. Known for its glass, two-person and four-person igloos, Kakslauttanen Arctic Resort  in Finnish Lapland has in recent times unveiled its super-toasty, six-person Kelo-Glass igloos which not only feature that same glass roof under which you can enjoy the Northern Lights, but a private sauna, fireplace and kitchenette.
Don't forget to put down your name for a post-breakfast husky or reindeer
safari to complete the experience.

Stalking Svalbard's polar bears
It's almost a cruel joke that some of the cutest mammals on the planet are also our deadliest, and there's no better place to repeat such a fact to yourself than while on a tour of Svalbard, a smattering of islands belonging to Norway, high above the Arctic Circle. It is home to the largest polar bear colony in the world (there are estimated to be around 3,500 polar bears here, outnumbering the human population by close to 1,000), and the best time to see them is during the summer when the winter ice breaks up and the bears make their way onto the islands for a holiday of their own.

Dining at Aurora Hideaway, Swedish Lapland
Put a new spin on the term 'revolving restaurant' and head to the Swedish arctic wilderness for a destination dining experience with a difference. The Aurora Hideaway is a series of small, mobile restaurants on skis which are moved by snowmobile to various, breathtaking parts of the wilderness so that diners can enjoy a romantic candlelit dinner featuring local delicacies cooked on an open fire, no matter the weather conditions. And for those looking to stretch their legs after all that elk steak and bubbly? Conditions permitting, the Northern Lights could be just outside your restaurant door.
For further information, check out Pine Bay Lodge.