Jenny Piper discovers a cruise that may turn even the most reluctant traveller into a cruise lover.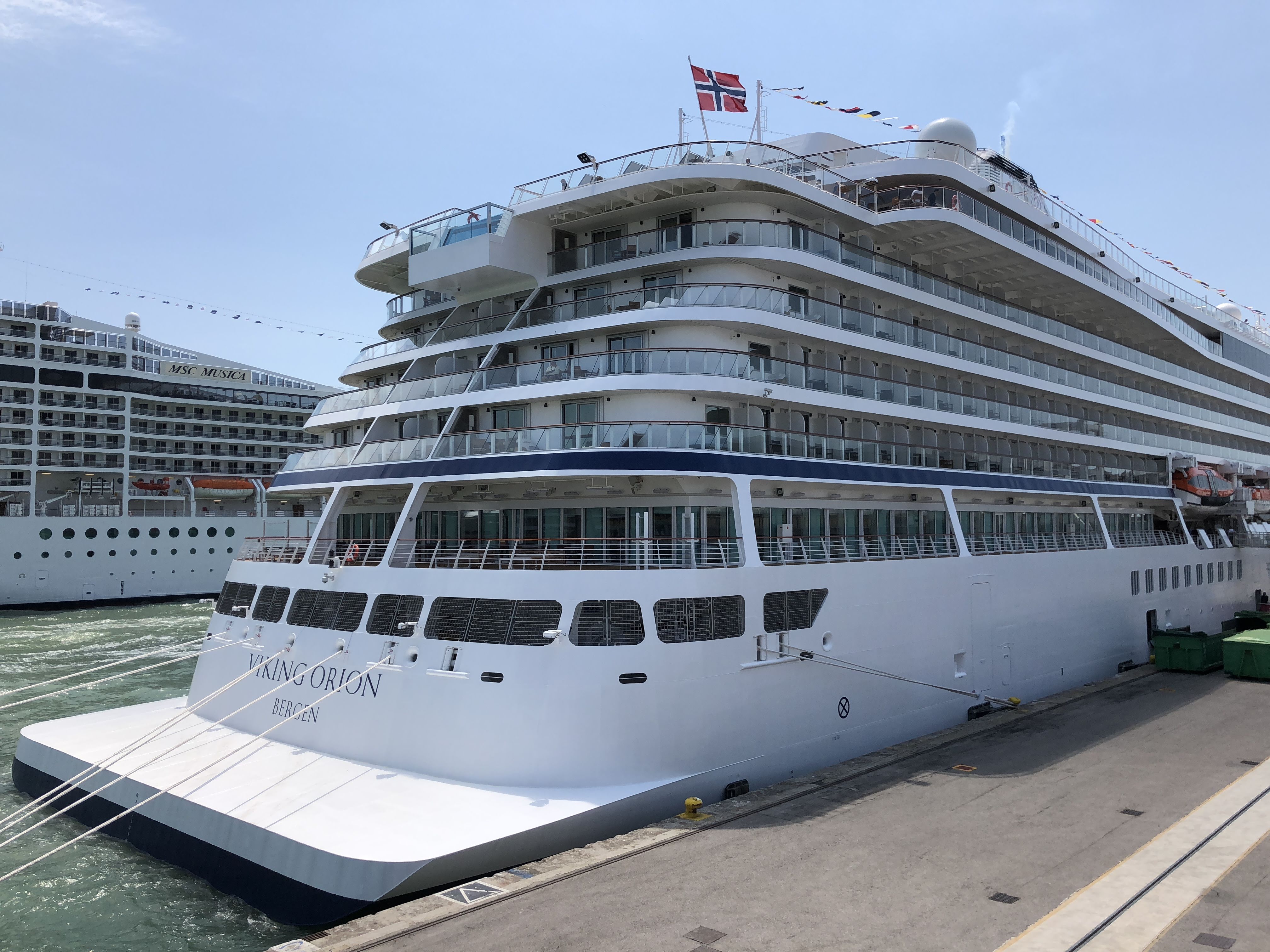 I have to start by confessing that I don't love cruising! I know, hard to believe in the travel industry? In this job I do get to see plenty of cruise ships though, of all varieties – river, ocean, expedition, the lot. My first proper cruise was eight years ago on one of the 'mega' ships and frankly I hated it. It took six years to get me back on another cruise ship for a holiday to see if I could stand it and it turns out I can, in fact I quite enjoy it these days. But that's because I now know there is a cruise ship for every taste – you just have to find the right fit.
I have been lucky enough to experience two amazing cruises recently which were my 'fit'. Both were amazing products and fabulous itineraries but one stood out as something different from the norm. Viking Cruises' new fleet of ocean cruise ships has changed the landscape of cruising. For those who love no kids and no casinos and not too many people then this is the cruise for you. The fleet of ships are all practically brand new, with the oldest being built in 2015, and all with a maximum of 930 guests.
I was on the latest addition to the fleet, the Viking Orion, on the seven-day Italian Sojourn itinerary. My first impression of the ship was a massive WOW! You walk on board and are knocked over by the lightness and the airiness of the ship. No dark wood, no bright colours or neon lights, just "understated elegance and modern Scandinavian design" as they boast, and well they should as it is just beautiful. The biggest wow factor would have to be the three-storey Atrium area, an open space within the middle of the ship stretching from deck one to deck three. You can grab a drink at the Viking Bar or the Viking Living Room on deck one, or venture upstairs to level two or three which look down over the Atrium. Here you can find a spot to just sit, or play on one of the electronic games tables – think Scrabble and chess, or join in with the communal jigsaw puzzle.
Then there are the staterooms to drool over. All are verandah cabins so no 'claustrophobic hell holes'. Every detail has been thought of – from USB and power points on both bedside tables, to plenty of storage not just in the wardrobe but with drawers in the other cabinetry as well. The decor is classy like all of the ship. The bathrooms are a decent size, and in our Deluxe Verandah stateroom and higher level rooms the mini bar is replenished daily.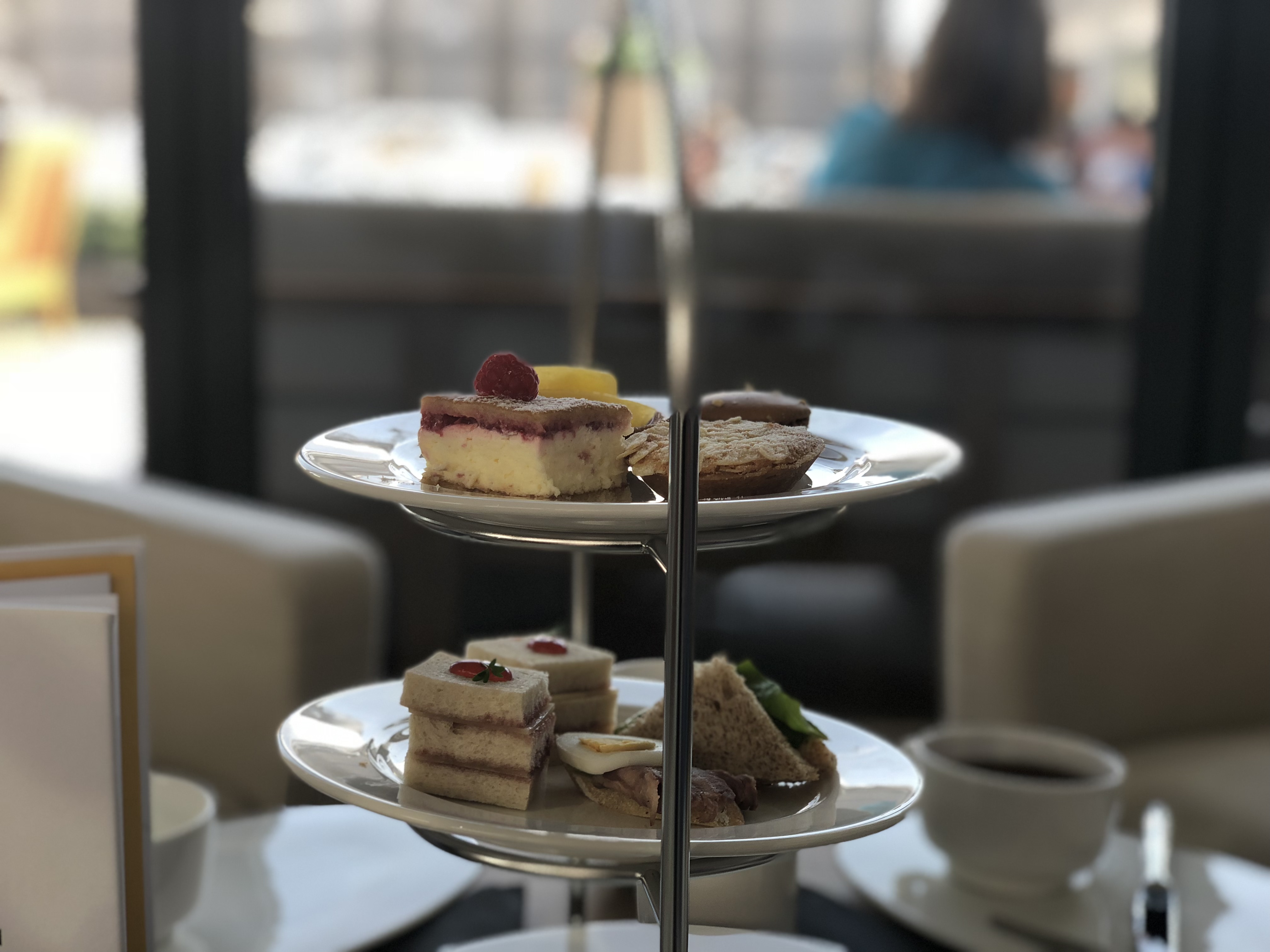 When it comes to the food and drinks (which I have found way too much of is consumed on a cruise), a plethora of choice awaits. From the main dining room, The Restaurant, to the buffet at the World Café both with familiar favourites and a changing menu daily. For lighter meal options there is the Pool Grill, The Living Room and Mamsens all spread across the ship so you can have a different view at each meal if you try them all, as we did. The specialty restaurants are also fabulous with Italian themed Manfredi's and The Chef's Table. These are no extra charge but you do need to book ahead as they are very popular. One lovely touch on board is the high tea served daily in the Wintergarden on deck seven with its glass roof. As for the places to grab a drink, well again plenty of options are on offer – sit outside at the pool bar or the Aquavit terrace and watch the sea go by. Or head to my favourite the Explorers Lounge on deck seven. This brilliantly decked out area makes you feel like you are in Scandinavia with reindeer skins draped over comfy lounges and fabulous views with floor to ceiling windows.
With all the food consumed a visit to the gym was a must for me. The fitness centre is located on deck one with the Spa. There is plenty of equipment for guests to use so really no excuse not to. The Spa offers a great array of treatments, some with a Nordic edge. A lot of space has been devoted to the Spa area – with treatment rooms, change rooms, a plunge pool area with adjacent sauna, snow grotto and of course the cold bucket of water to pour over yourself!
The ship has so much to offer one really doesn't need to do the massive choice of shore excursions available to guests – though these were fabulous too. I never felt like there were over 900 passengers on board – there are so many spaces to sit and relax, whether it be by the main pool or the infinity pool for the sun lovers, in the lovely glass Wintergarden area or the various other lounges spread across numerous decks. For the more active there are the usual activities on the Sports Deck like shuffle board and table tennis. If you're a reader, there are well-curated libraries across the lounge areas. Or for those with an interest in art, you can learn all about the diverse Scandinavian collection on the ship's app.
There was so much to experience on this ship that we cancelled our final day shore excursion just to stay on board. I'm already planning when I can next get on board, perhaps I am becoming a cruise lover after all.