By Rachael Oakes-Ashe
Jackson Hole is akin to the Holy Grail for skiers and snowboarders on a boasting rights pilgrimage. Once considered a mountain for only the extreme, adventurous and foolhardy, Jackson Hole Mountain Resort has become a well rounded mountain town experience for all levels. It is all thanks to some thoughtfully placed chairlifts to access all terrain, big name hotels settling on the valley floor and some progressive future thinking.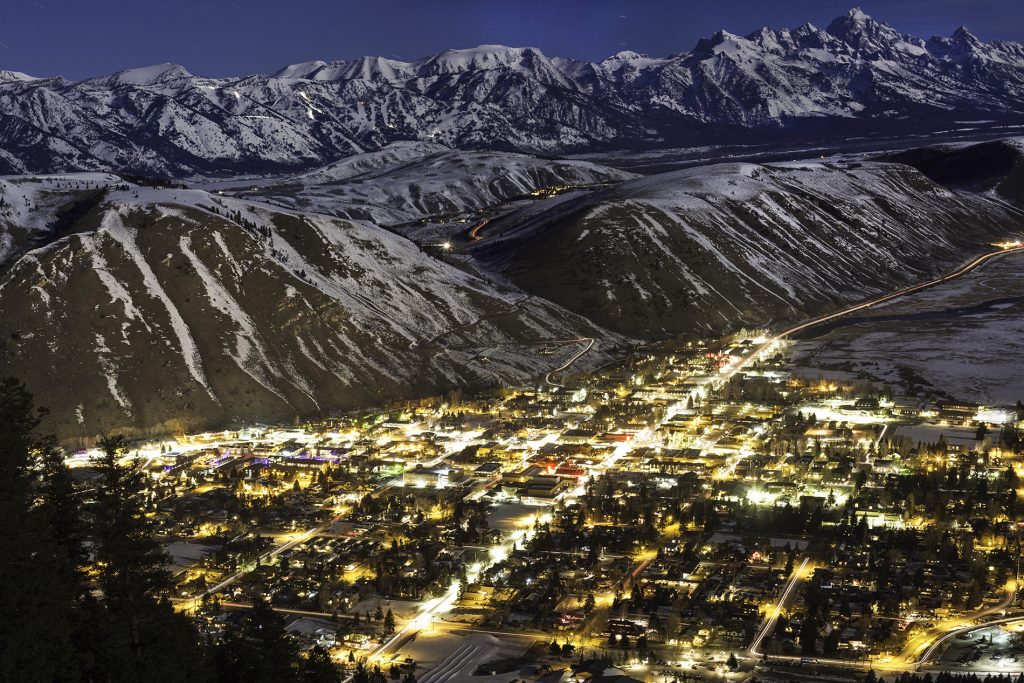 Fly into Jackson Hole's swanky refurbed airport and marvel at the Tetons, the mountain range that lines the horizon with peaks and troughs just begging to be conquered. A short drive away, past the elk wilderness refuge, you'll find the town of Jackson. To get your bearings remember that Jackson town is 20 minutes drive from Teton Village where the chairlifts and gondola to the region's best skiing reside.
Those looking for a cowboy may pull themselves up at the Cowboy Bar downtown and wait for a Stetson and heeled boots to walk through the door. But Jackson is so much more than just a cowboy tourist town with the odd under the radar celebrity.
Harrison Ford has a place here and I did bump into Sandra Bullock while shopping for vintage cowboy boots at the local retro fashion store. She didn't recognise me.
Expect a thriving food scene that has hipsters salivating and an environmental conscious community mingling with the world's best climbers, skiers and snowboarders who choose Jackson as home.
Gavin Fine and Roger Freedman's Fine Dining Restaurant Group count some of the region's best dining destinations as their own. Hit up BIN22 downtown for Italian providores fused with bistro fare, ski in to their Osteria restaurant for a hearty mid ski day lunch or book in for an American Asian fusion dinner at Kitchen and thank us later.
Fine and Freedman are also the names behind Bodega, the gourmet grocer, bottle shop, butcher and snack bar that took over the old gas station at the base of Teton Village. Imbibe an 'adult sloshie' cocktail and then 'gift' one to a stranger on the blackboard menu for later.
The Persephone Baker is worth a visit for the style and design alone with home baked fare your grandmother use to make reworked for a contemporary instagram friendly café. If bagels are your thing then hit up Pearl Street Bagelry and say hi to
all the locals who also hit it up daily.
Round the corner you'll find Vertical Harvest, an amazing feet of organic vertical farming in a giant greenhouse from locals Penny McBride and Nona Yehia who have created a garden that provides five acres of traditional agriculture from a tenth of an acre infill. Here you can purchase fresh produce from their on site store.
Most ski visitors bed down at Teton Village for first lifts choosing from big brand names like the always immaculate Four Seasons or small boutique hotels such as the quirky cool Hotel Terra. If you prefer downtown then look out for Hotel Jackson, a new last season boutique hotel dedicated to both design and service or you could head for the hills halfway between Teton and Jackson and languish in Aman Resorts intuitive luxury at Amangani.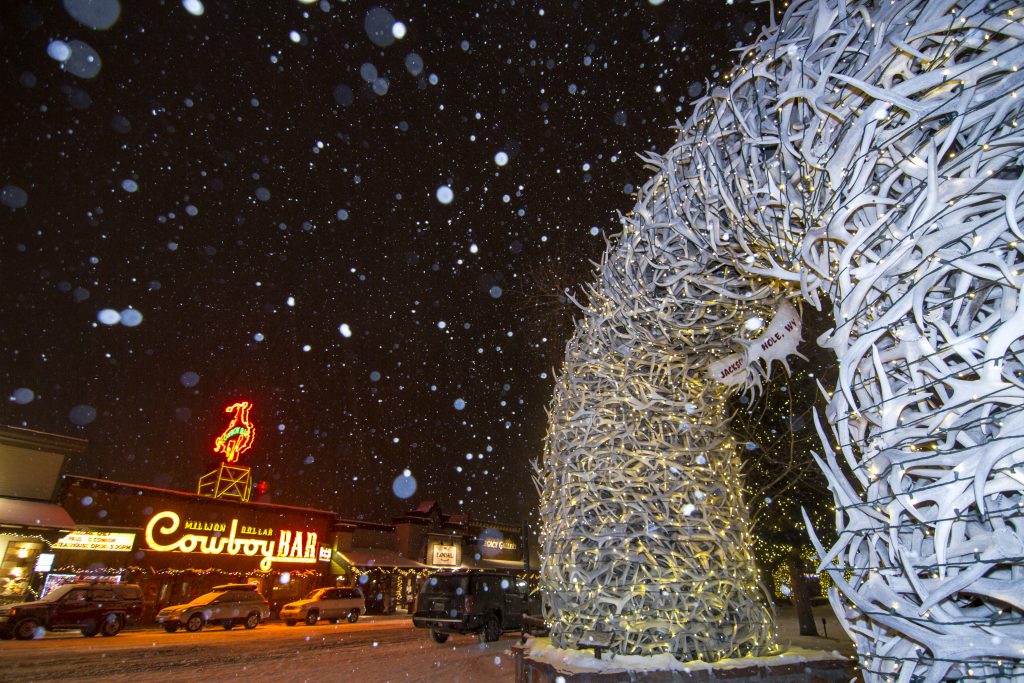 But what of the skiing you say? Two mountains make up the resort of Jackson Hole. Apres Vous and Rendeszvous mountains with the upper terrain now joined by a new lift that opened a few seasons ago. Expect 2,500 acres of in bound skiable terrain and an open backcountry gate system (do not go without avalanche gear and a guide) that accesses another 3,000 acres of off piste powder.
The vertical drop is 1,261 metres with half of the resort dedicated to advanced expert terrain and 40% to intermediate. The famous red aerial tram takes you to the good stuff if you are in the advanced status though it is de riguer to stop at Corbet's Cabin for hot waffles when you get to the top before hitting up the mountain.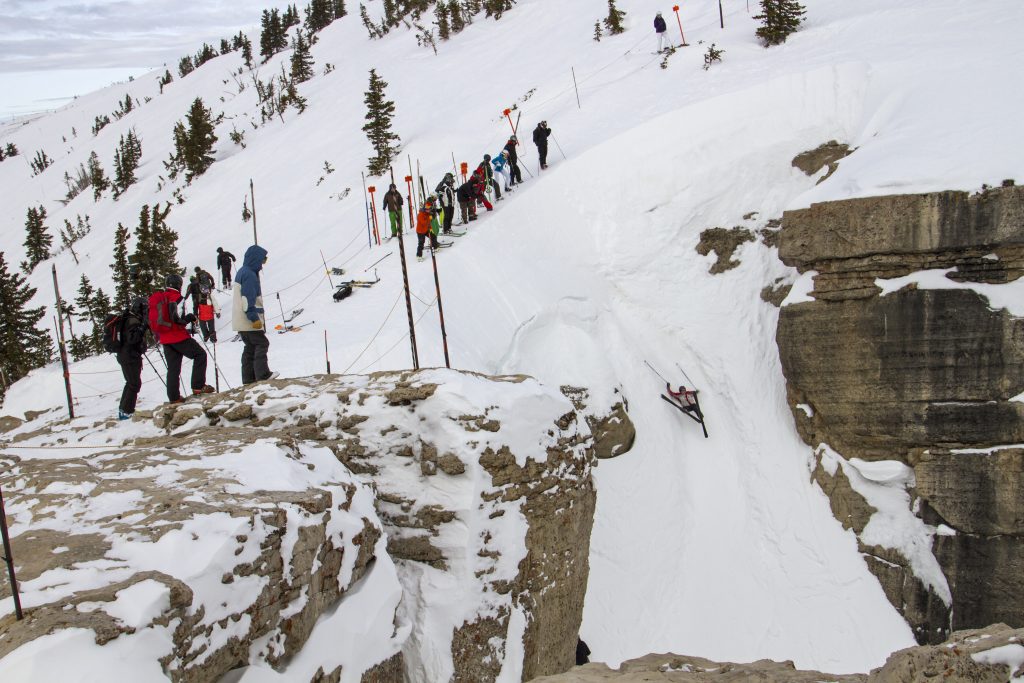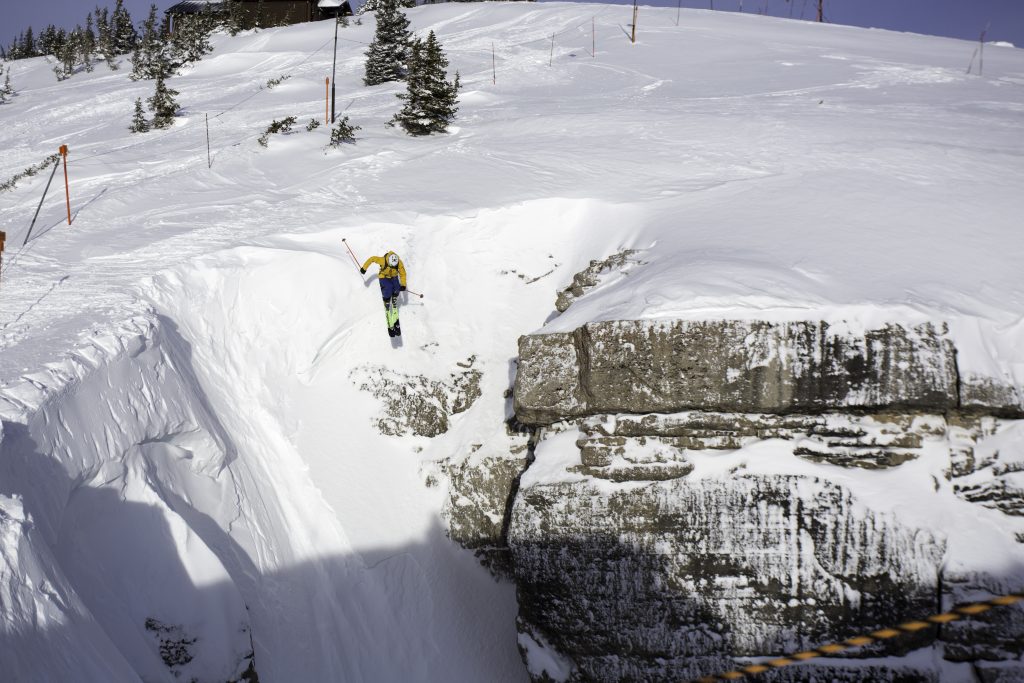 If you're insane or young or both then you can test your mettle on Corbet's Couloir. The couloir looks intimidating and so therefore is but it's really the entry into the couloir that causes the most fear with quite the drop in depending on season. Once in it's a few steep turns down and you're back out into the wide open space.
For some, a multi-day camp may be the best way to make use of your time and the mountain with dedicated ski instructors and guides that take guests through steep and deep programs, backcountry camps, womens camps and more.
Don't be surprised if you find yourself sharing the gondola with big ski names like Everest ski mountaineer Kit Des Lauriers or snowboard champion Travis Rice, both who consider Jackson their home mountain.