Korea is often overlooked in favour of China and Japan, but this compact country is crammed with cultural sights and beautiful landscapes, says Brian Johnston.
South Korea is a place of awesome natural beauty, where mountains tumble into the sea and dissolve into dazzling offshore islands. It's also a place where history and tradition provide a backdrop to modernity and high technology. Serene temples compete with ear-splitting bars, while glitzy shopping malls sell ancient medicinal remedies and calligraphy brushes. Only one thing is certain in Korea: you'll come away mighty impressed.
Korea's contrasts are best experienced in Seoul. Its splendid fourteenth-century Namdaemun Gate has become a symbol of the nation, surrounded by lanes of hurtling Hyundais. Freeways and flyovers are everywhere, but so too are pagodas and palaces. The jewel in the crown is Gyeongbokgung Palace, where you could get lost among 500 pavilions and other buildings. At the edge of the city, Changdeokgung Palace is another royal residence, still largely furnished and enjoying superb traditional gardens, framed by a backdrop of forested hills.
These are the main sights, but you'll be missing out if you don't explore Seoul's contemporary life. Try Lotte World for the best and worst of present-day culture: amusement rides, skating rinks, a folk museum, cinemas, sporting venues and more shops than you ever thought existed. Later, mingle with university students in the cheap eateries of the Shinchon district, and check out the pulsating nightlife around Gangnam, the upmarket district made infamous by Psy and his catchy song.
Before leaving Seoul, a shopping spree beckons. The most colourful shopping area is Insadong, a street of tiny stores selling calligraphy, antiques, wooden chests and porcelain. There are also plenty of traditional teashops where you can investigate the many varieties of Korean green tea. For more shopping, Apgujeong Rodeo Street offers international brand-name fashions and accessories, and Namdaemun Market has bargain clothes, shoes and sporting goods.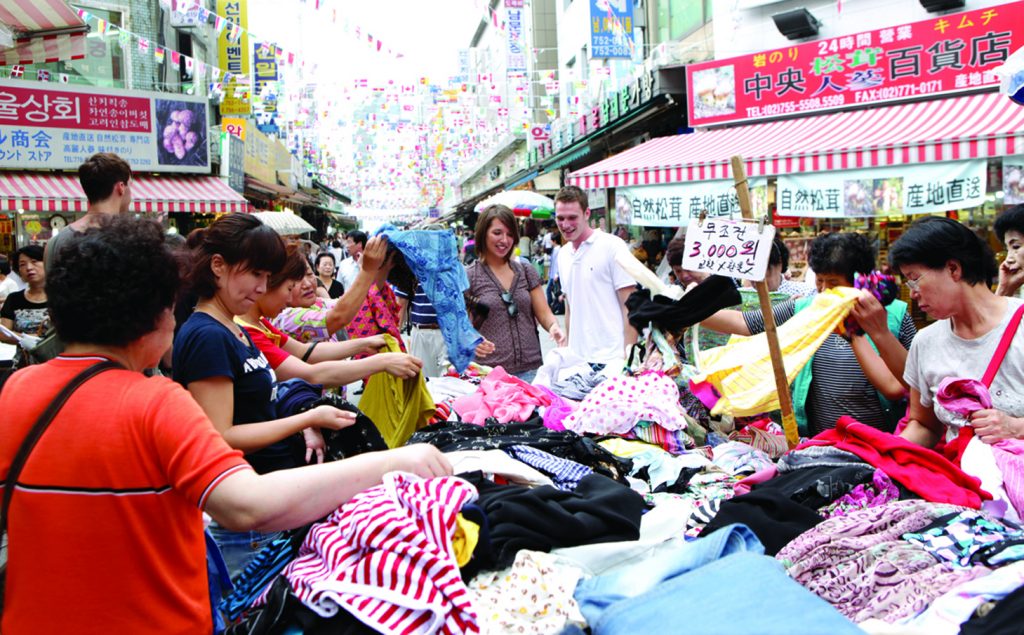 To escape the capital, take to the trains, which are frequent and excellent, though you need to book in advance on weekends or public holidays. You can reach almost every part of the country within four hours, and the trains – as well as Seoul's subway system – are easy to navigate, with signs and announcements in both English and Korean, and unfailingly helpful staff and passengers.
A first sortie could be the short ride to Suwon, just south of the capital. The city was laid out by King Jeongjo in the eighteenth century and is crowned by a magnificent fortress, now a World Heritage site. Built with cutting-edge technology in its day, Hwaseong is an outstanding example of military architecture, and its massive fortifications run along the hillside and occupy a vast swathe of Suwon town. Inside, there are more than 40 towers and brightly painted pavilions made of stone, brick and wood, linked by scenic walking tracks.
Further south, Gyeongju was the capital of the Silla Dynasty, which flourished between 57 BC and 935 AD. Buddhist monuments, palaces and an astronomical observatory compete with royal burial mounds, whose treasures can be seen in the National Museum nearby. The highlight of Gyeongju, however, is Bulgulsa Temple on a hillside out of town. The temple's Buddha has a smile of serene benevolence, not surprising considering the glorious architecture of the colourful pagodas and the beauty of the surrounding hillsides.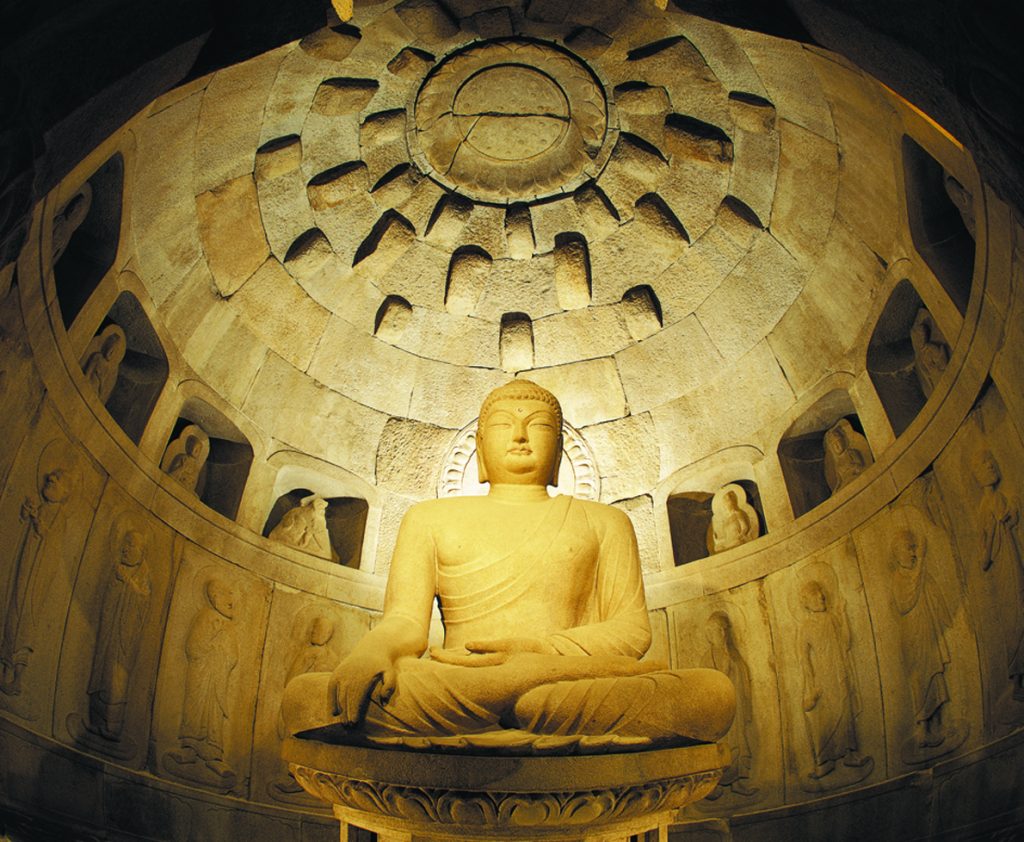 The whole of southeast Korea abounds in cultural relics. Daegu is a centre of ancient Buddhism and Confucianism and has carvings and temples galore, although in true Korean style it's also the capital of the modern fashion industry. On the coast, Busan is a port city famed for its film festival, offshore islands and sweeping beaches, making it a popular tourism destination for Korean holidaymakers. Downtown Gwangalli Beach attracts a young crowd to its white sand and hundreds of seafood restaurants, where sashimi is the speciality. Haeundae Beach is a little quieter. Surrounded by cherry trees and pine forest, it ranks as one of the 'Eight Scenic Spots' of Korea.
Koreans are great lovers of nature and fanatical about mountain walking. Seoraksan in the northeast of the country is undoubtedly the best national park in Korea; you can hike among spectacular crags and waterfalls one day, and be lying on the beach the next. One of the best ways to appreciate the tranquillity is to opt for a temple stay at one of several Buddhist temples that invite visitors on a temporary retreat.
Perhaps the most favoured destination among Korean holidaymakers (and honeymooners) is Jeju, a balmy semi-tropical island off the southern coast. Rocks, wind and women are said to be the three factors contributing to the island's beauty. Certainly there are balmy breezes laden with the smell of tangerines, spectacular sea cliffs and waterfalls, and hexagonal rock formations rising out of the waves. And when it comes to rocks, you can always scale Mt Hallasan, Korea's highest mountain. Actually an extinct volcano, it has a landscape of twisted rock and colourful azaleas, as well as an unexpected lake hidden in its crater – yet another of Korea's many secret attractions just waiting to be discovered.