In these destinations, shopping is a prime pursuit, writes Kristie Kellahan.

New York Times 
If you plan to shop like a true New Yorker, seek out the designer bargains. During the Black Friday sales, city-wide the day after Thanksgiving, shoppers can net savings of up to 80 per cent off retail prices. Serious shoppers should consider a day trip to Woodbury Common, an outlet mall about an hour north of Manhattan where the brand-name bargains are unbeatable.
Manhattan designer brands can be picked up for a song at Century 21, an upscale outlet paradise with branches downtown near Wall Street and on the Upper West Side on Broadway at 66th Street. Be prepared to wade through overstuffed racks to find your marked-down treasure.
Shoe fanatics will also find a lot to get excited about at shoe warehouse DSW, while Bloomingdale's Outlet Store on 72nd Street ticks all the boxes.
For authentic made-in-NYC gifts, check out the gorgeous skincare and hair products at Malin + Goetz, catering to all skin types. Zabar's on Broadway at 80th Street is the place to buy foodie gifts, with many products made in New York State. Be sure to check out the excellent cheese selection.
New York City's dozens of wonderful museums offer more than a culture hit, they also house some of the best gift stores you'll find. Stock up on books about NYC's history, architecture and culture, pick out quirky homewares or make a statement jewellery purchase. Don't miss the stores at the Metropolitan Museum of Art, Museum of Modern Art and Museum of the City of New York.
If money truly is no object, consider the Madison Avenue Luxury Shopping Experience. Available as a half-day or full-day package, the experience includes limousine transport, gourmet lunch, translation services and pre-arrival fashion consultations.

Aloha Hawaii 
It's not just those postcard sunsets and swaying palm trees that captivate us all with the spirit of aloha. Hawai'i is a spender's paradise, with terrific shopping for all budgets. Plus, generous baggage allowances on flights out of the US make it easy to get the haul home.
Ala Moana Centre, one of the most popular malls, alone receives 42 million shopping visits each year. In 2005, it was the first mall in the United States to reach $1billion in annual sales. It hosts free daily entertainment, a spring shopping festival, and some of the best restaurants in Waikiki.
Add this to your shopping list: after a recent grand opening, the stores and restaurants at International Market Place are ready for business. Located in the heart of Waikiki, the open-air mall is home to more than 90 upscale and lifestyle stores – including Hawai'i's first Saks Fifth Avenue – and ten restaurants. Open from 10am till 11pm every day, the centre puts on a free show each evening celebrating traditional Hawaiian culture through torch-lighting and storytelling.
Make the trek to Waikele outlet shopping mall – about 25 kilometres out of Waikiki's central precinct, where most tourists stay – and things start to get really interesting. The prices are mind-boggling at leading brand name stores, with discontinued lines and excess stock practically being given away. On a recent visit I found a desirable range of Nine West heels reduced from $US100 to just $US9.95 a pair; Calvin Klein bras and knickers from $US5 each; and luxury leather Coach handbags reduced from $US800 to $US200.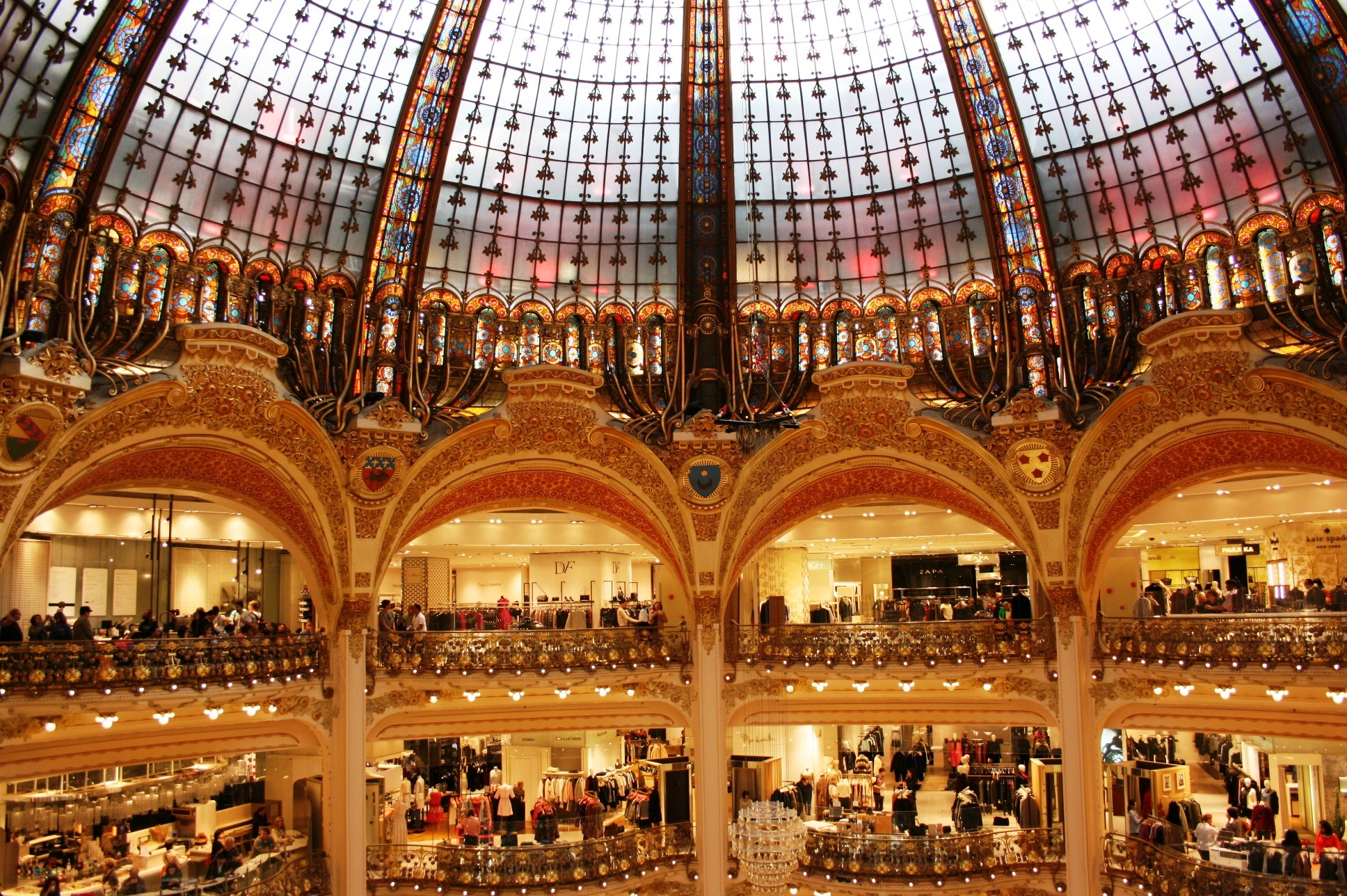 Paris Style 
It remains one of the most romantic, stylish cities in the world. Paris is the capital of French sophistication, and visitors can take a piece of the inspiration home with them in the form of gorgeous fragrances, fashion and accessories.
A Parisian shopping spree should start in the glorious department store, Galeries Lafayette. Discounts are offered for international visitors (bring your passport), with special promotions and events including fashion shows that are the last word in chic. At the main store on Boulevard Haussmann in the 9th arrondissement, you'll find ten floors of the most beautiful fashion, handbags, shoes, makeup, accessories and more.
If a casual meander along historic cobblestoned streets lined with charming boutiques and delicious patisseries is more your speed, look no further than Le Marais. This covetable neighbourhood across the 3rd and 4th arrondissements is one of the only areas where shops open seven days of the week.