The White Ring ski route in the Austrian Alps offers an awesome day out – and some fine partying afterwards, says Brian Johnston.
You can hear the music before you step into Hus No. 8, a blackened chalet in the Austrian resort of Lech. First it's the thumping beat you hear through the oaken door as you make your way through a grove of skis and poles. Then the music as you step in: classic Queen rock that sets bar-goers jiggling as they clink glasses.
Ski jackets and hats lie abandoned on table tops. Hungry skiers wolf down Frisbee-sized schnitzels and waiters haul beer tankards and Schnapps glasses. The concoction of the moment is plum schnapps flavoured with cinnamon and topped with a Matterhorn of whipped cream. It's called Hot Widow.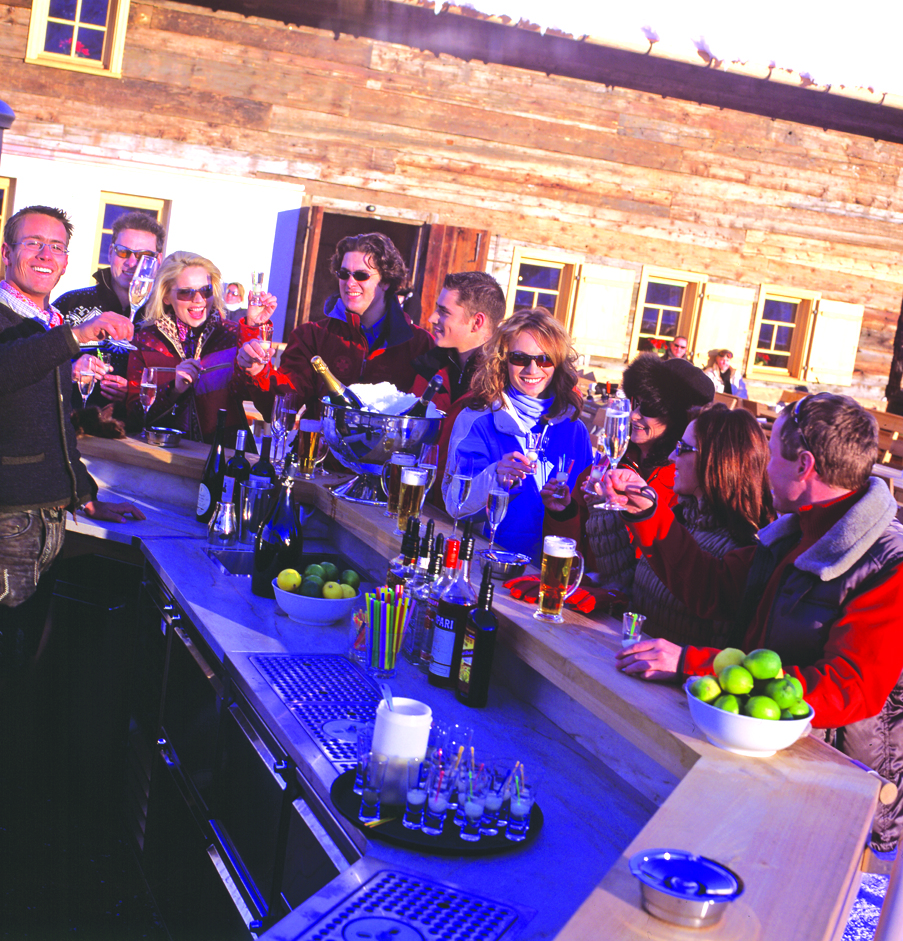 Welcome to another fine end to a day's skiing in one of Austria's most-admired ski resorts. Lech provides some of Europe's best skiing or snowboarding. The snow is hard to fault, with a base of 150 centimetres topped by 40 centimetres or so of consistent, fresh powder, and a season that lasts from mid-December to the end of March. Runs are particularly suited to intermediate and advanced skiers. You'll also find innumerable Australian connections, from Aussie ski instructors on the slopes to locals who've spent seasons in Mt Buller or Perisher.
You could ski for a week here and never run out of options. What's more, Lech is connected to several other resorts in this alpine region of western Austria. Some 80 ski lifts spread across the mountains, linking Lech to quiet, family-oriented Stuben, compact Zürs and St Christoph and St Anton. If you're a party animal, you might want to stay in St Anton: it has an infamous après-ski scene epitomised by the on-slope Mooserwirt Bar, where packed skiers swill from tankards as 1980s pop music sends the surrounding fir trees trembling. The village itself is packed with nightclubs.
The point is that you can choose your preferred village scene and still enjoy the same splendid skiing. To see what the region is all about, don't bother dithering over all the possible runs that snake over ski maps. Instead, take up the challenge of the White Ring, a well-marked and interlinked series of superbly-groomed runs that provides some of the some of the best scenery and skiing in the Austrian Alps.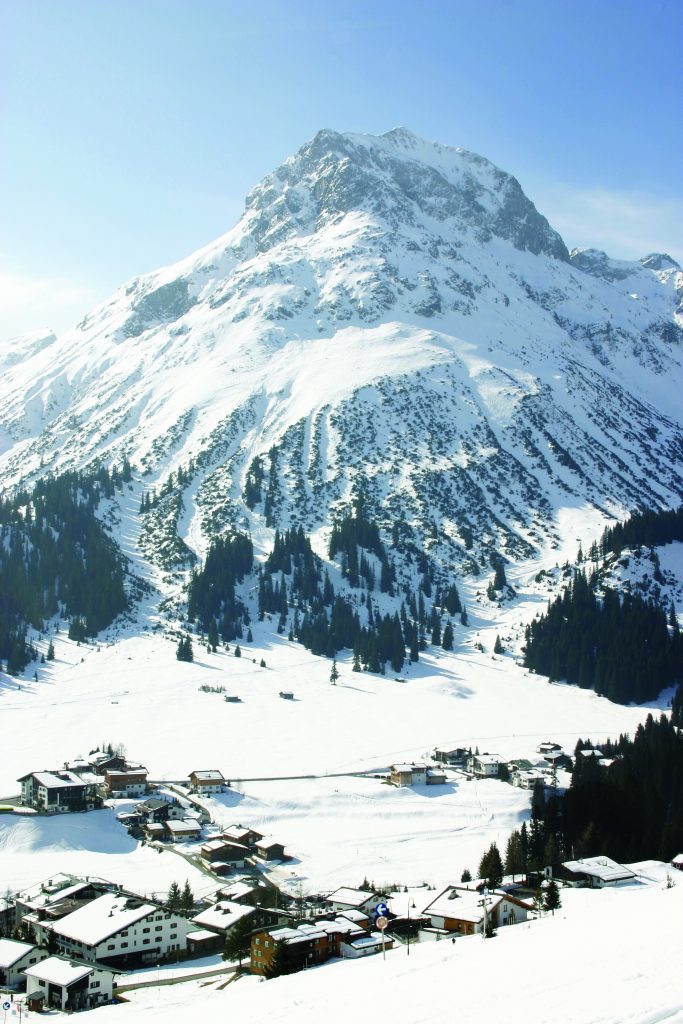 In a single day, you can ski 22 kilometres of runs and 5,500 metres of descent, and never have to take the same lift – or ski the same run – twice. Better yet, all the runs are beginner or intermediate, allowing just about anyone to tackle the White Ring, while proficient skiers can enjoy fabulous downhill swoops at speed.
The White Ring links Lech, Zürs, Zug, and Oberlech and is all clearly marked by signposts. It has its official start at the top of the Rüfikopf cable car at 2,360 metres, which you can catch right from Lech village. Straight off, you get an exhilarating red run ringed by alpine peaks. Then you're hauled up on the Schüttboden and Trittalp lifts for another glorious run on the superb Hexenboden piste.
This will bring you to the classy village of Zürs, much favoured by romantic couples for its luxe hotels and quieter, more intimate restaurants. You'll nearly always find good powder hereabouts; the five-kilometre Zürser Täli is one of the best, snow wise. If you stick to the White Ring, however, you'll have to gain altitude again, back up to 2,400 metres on the Zürsersee and Madloch cable cars. The skiing after this is an uninterrupted four-kilometre descent into Zug.
If you want to have some measure of how you're going, the White Ring has its annual race in January that draws top professional skiers from across the world – and quite a few crazy amateurs. The course record is 44 minutes 35 seconds. Confident skiers could probably do it in a couple of hours. Download a free app called The Challenge to record your times, the altitude differences you've experienced, and what lifts you've taken. But why rush? The scenery is awesome, you can enjoy a lingering lunch on the slopes, and make the White Ring last most of the day.
Another couple of lifts will give you enough height from Zug to ski back into Lech following a really nice blue run. The lower slopes can get crowded and snow tends to get slushy towards by mid-afternoon, particularly in spring. No doubt that's why the après ski kicks in early. You could stop off at Oberlech, Lech's car-free satellite village a little higher on the slopes, where café terraces still enjoy the sun.
Most finish the day at the riverside bars in Lech. Those Italians you saw earlier, skiing with such macho cool in designer sunglasses, are now dancing like Sydney drag queens. Ice tinkles in the river, Schnapps provides a warming glow, and another day on the Austrian ski slopes comes to a satisfying end.