Canada's Sunshine Coast stretches north from Vancouver, offering an easy getaway into national parks, ancient cedar forests, islands and indented bays. Brian Johnston explores this wondrous wilderness.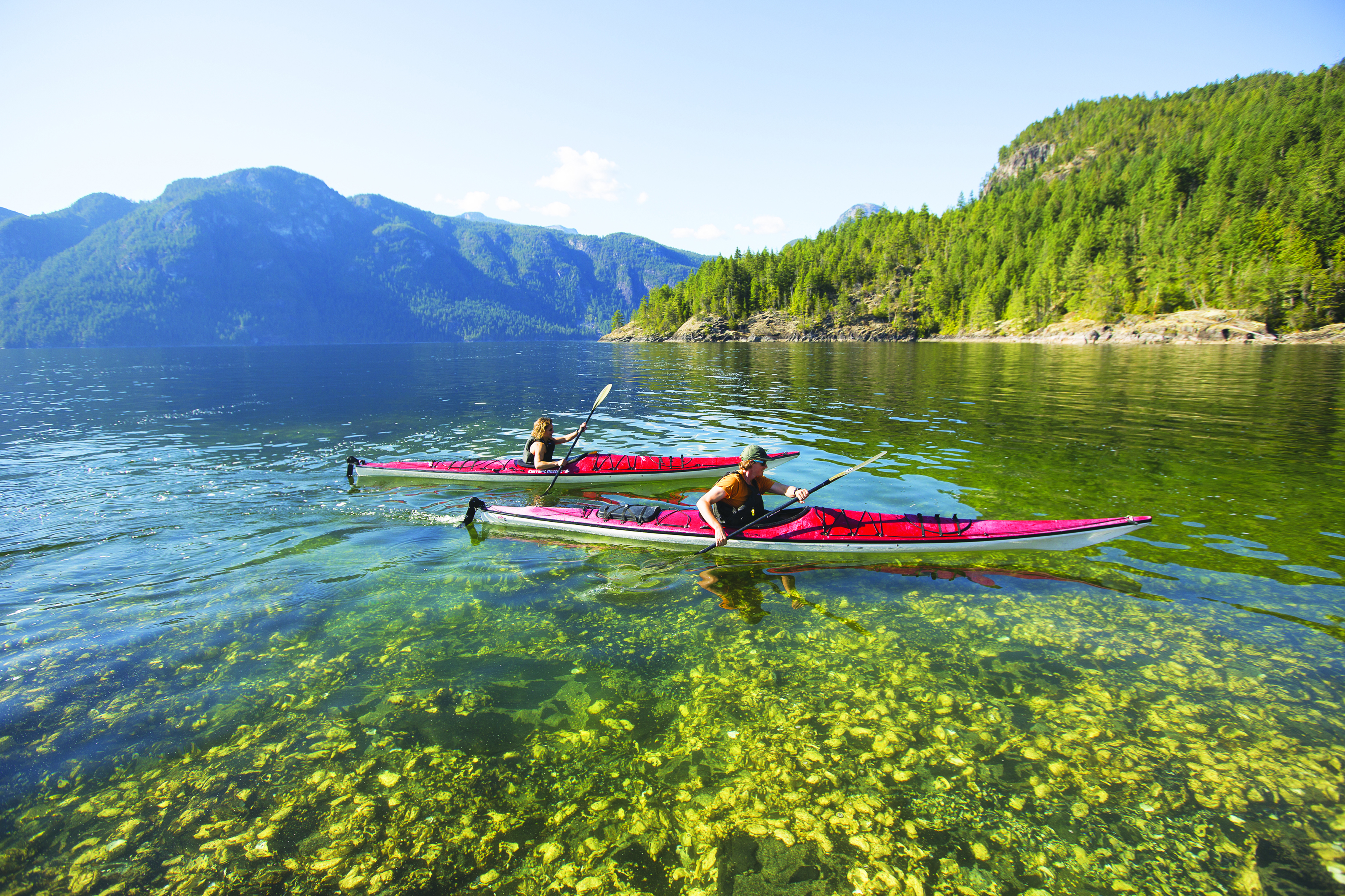 This piece of British Columbian coast north of Vancouver is called the Sunshine Coast, which fits my sunny mood. I'm kayaking on the cold blue waters. I pull up on a stony island and eat salads and wild blackberries popping with flavour. Later, plenty of late summer light remains to sit in a waterfront restaurant and eat prawns and Pacific salmon. The sun doesn't slump behind the islands until 11 o'clock.
Taking to a kayak – or any sort of boat – is the best way to appreciate the Sunshine Coast. Dozens of companies offer kayak rentals, or take you out with an instructor for a lazy paddle. You can join larger vessels for whale-spotting trips. The bays are haunted by killer whales, carving their way gracefully through the water.
Just getting to the Sunshine Coast involves a car ferry at Horseshoe Bay, 20 minutes' drive out of Vancouver. I wake up in the city with rain at the hotel windows, but once I'm onto the water magic happens. Suddenly the mist breaks open, the sun pushes through, and the bay fizzes blue at the ferry's wake. Passengers emerge from the ferry's interior, unfolding from their cocoons of clothes and turning their faces up to the warmth.
The Sunshine Coast lies in a rain shadow, protected by the mountains of Vancouver Island which provide such a pretty backdrop across the water. This short stretch of happiness has the longest frost-free season in Canada. You could visit the 180-kilometre coast on a day trip, just about, but there are dozens of inlets and indentations to explore. To really appreciate the region, spend at least two or three days, and stay in a secluded lodge or B&B off the main road.
The road is Highway 101, which twists and turns as it skirts inlets and peninsulas, and twice takes to ferries at Horseshoe Bay and Earls Cove. The highway finishes at the township of Powell River, from which you can backtrack to Vancouver or – highly recommended – take another ferry across to Vancouver Island, which is well worth a visit, especially for Victoria, the marvellous little capital of British Columbia. Another highly scenic car-ferry ride will take you back to Vancouver.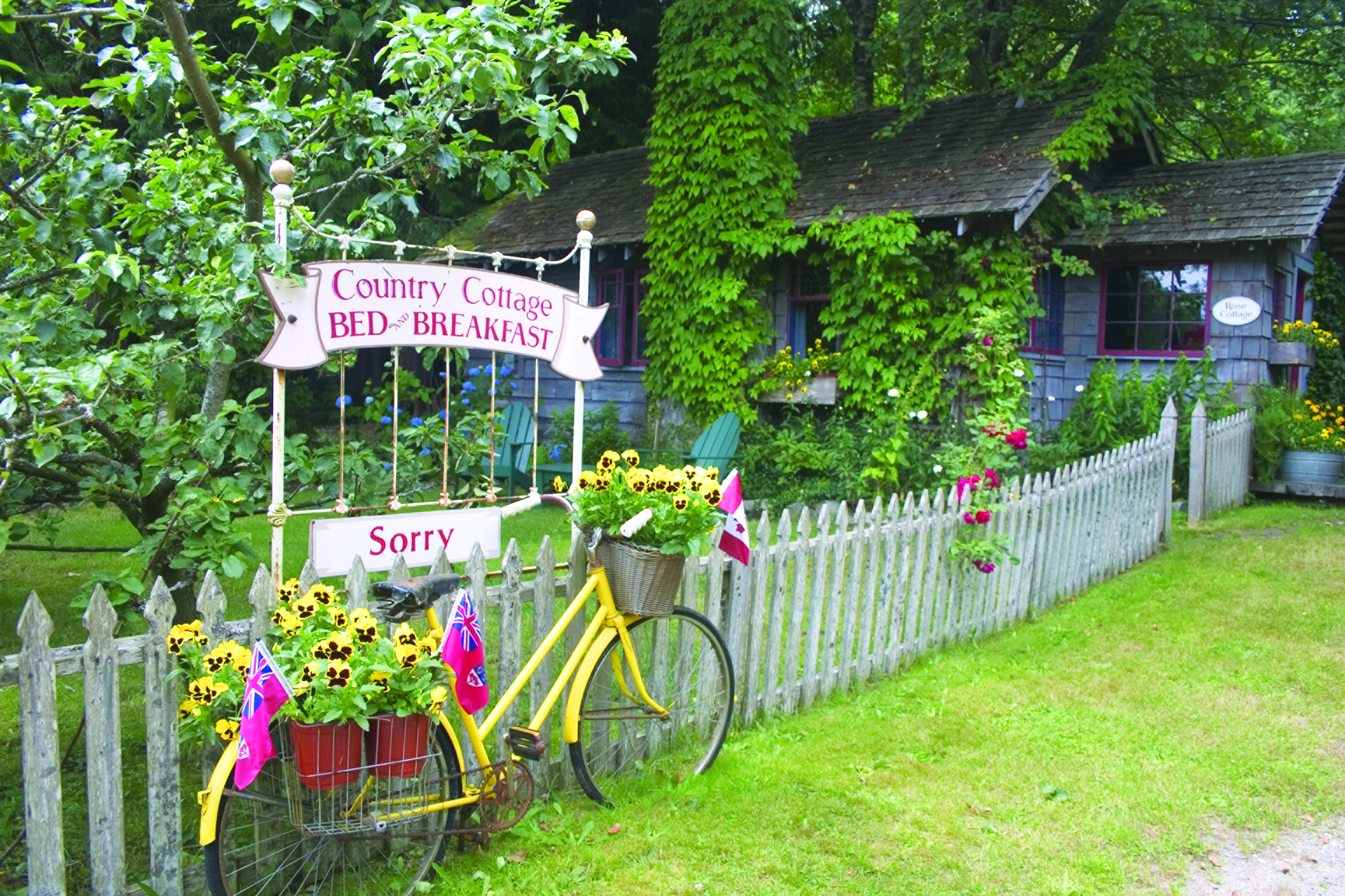 There are only three small towns of consequence along the Sunshine Coast. The first is Gibsons, a quiet seaside community where the morning catch is unloaded from fishing smacks. It's a good place to charter a boat for salmon and trout fishing. Thirty kilometres on, Sechelt is twice as big. I find an interesting museum devoted to the Sechelt Indian Nation, and a salmon hatchery that gives an insight into the life cycle of Canada's famous fish. The town is lively with cafés and art galleries. In contrast, Powell River at highway's end is a lumber milling centre with few cultural pretensions and little appeal beyond a harbour for diving and kayaking trips. Don't stick just to the highway and towns though. Venture down side roads. I find the Sunshine Coast is a place to breathe deep, smell the pine trees, gaze across the water, hike, kayak or (one morning when I'm feeling frisky) brave a chilly swim. There are hundreds of small islands, some linked by passenger ferries like Gambier Island near Gibsons, a tranquil retreat for writers and artists.
You can also hike some of the 180 kilometres of Sunshine Coast Trail through alpine meadows and ancient forests of cedar and Douglas fir, inhabited by coyotes, racoons and eagles. Sargeant Bay is a magnet for birdwatchers, home to redwings, mallards, Canada geese, kingfishers and herons.
Princess Louisa Marine Park has a spectacular fjord with roaring waterfalls and pristine wilderness, best seen by boat or seaplane. You'll also find excellent cold-water diving: check out the sunken warship off Porpoise Bay Provincial Park, now transformed into an artificial reef.
Skookumchuk Narrows Provincial Park has a tide that flows back and forwards through the narrow inlet so fiercely you hear the sea roar. The whirlpools are big enough to swallow a ship. There are people kayaking here too: mad Canadians who surf the tidal waves, hurtling seawards with impressive skill, paddles flying. I'm just happy to kayak the bays and enjoy the sun and seals. Somewhere under my boat, I like to think that whales are singing, happy like me to be here.