By Kerry van der Jagt
Australia is the land of superlatives – home to the world's largest sand island (Fraser Island), largest living organism (Great Barrier Reef), whitest sand (Hyams Beach), even the biggest lobster (Kingston). But there is also a multitude of miniscule things – hidden beaches, secluded islands and lost settlements – all waiting for the curious traveller to discover. Read on to learn about the failed British settlement on Cobourg Peninsula, or the tiny island that's a major pit stop on a heli-pub tour.
Hidden Beaches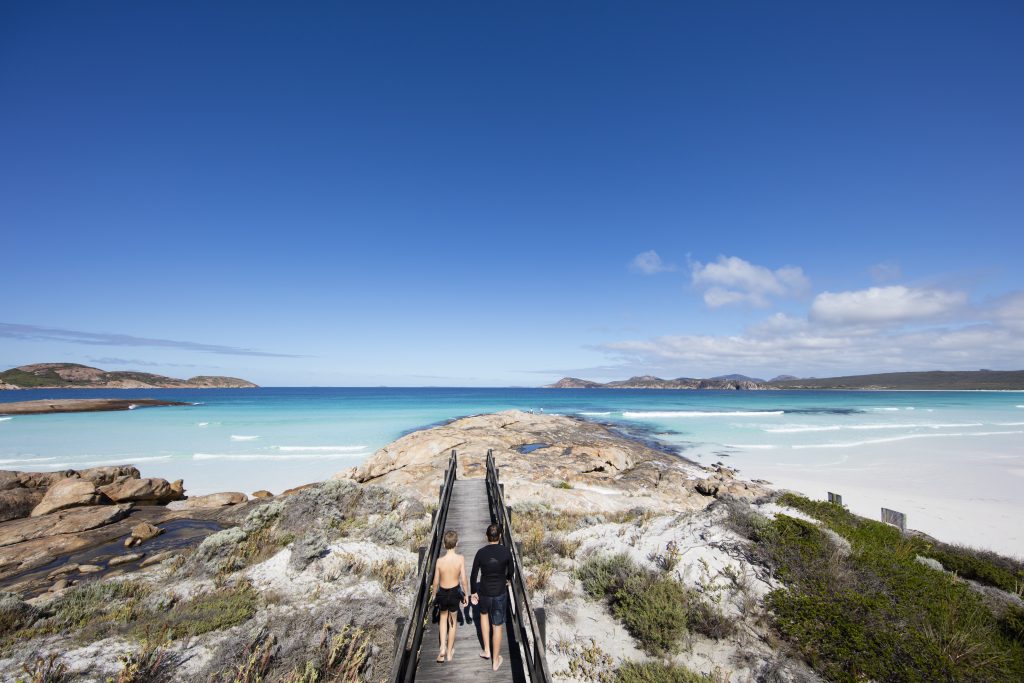 Lonely Beach, NT
East Arnhem Land's Lonely Beach looks like it was conjured by a fantasy artist as a home for hobbits. Topped by rocks and tufted in broccoli, the dome-shaped headland floats above the turquoise waters of the Arafura Sea. Aboriginal–owned Lirrwi Tourism offers day and multi-day tours into this remote region where visitors can learn about the Yolgnu people and their connection to country.
Lucky Bay, WA
Lucky in name and lucky by nature, this bay in Cape Le Grand National Park wins the travel trifecta for scenery, safety and secluded beachside camping. You may have to share the beach with a few hordes – of kangaroos – but since the beach stretches for five kilometres, it's easy to find your own patch. Visit in springtime when the wildflowers are out and you'll be the lucky one.
Secret Beach, Vic
The seaside community of Mallacoota in Eastern Gippsland offers a three-for-one deal – a trio of quiet beaches just outside of town. There's Quarry Beach with its banded rocks, Betka Beach for a river kayak, and finally Secret Beach with a hidden sea cave at its northern end.
Mystery Bay, NSW
The only mystery here is why more people haven't discovered this oceanfront campsite between Narooma and Central Tilba. Camp sites are scattered through the native bush of spotted gum, acacias and banksias. Swim, hike in the Eurobadalla National Park or simple enjoy the serenity.
Secluded Islands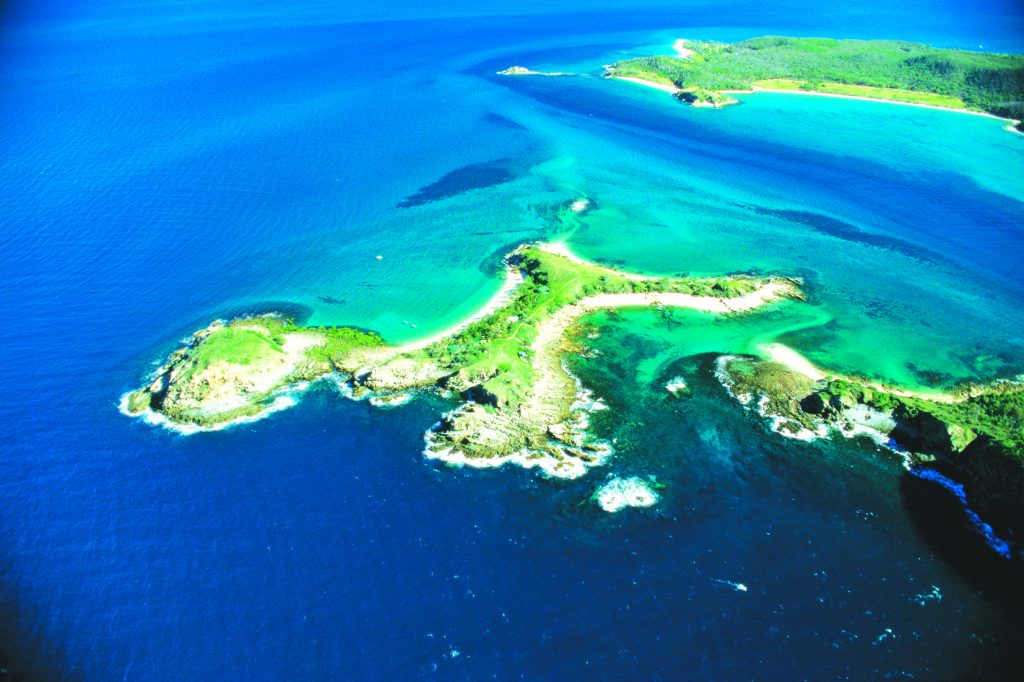 Goat Island, NT
There are pub tours, then there's Darwin's heli pub tour, a full day visiting five of the Top End's iconic establishments. A stop on Goat Island includes a visit to Crocrot Bistro – but not until the chopper circles the island twice so the pub proprietor
can pop his pants on. If you're after
more than a pit stop Goat Island also offers basic hotel accommodation.
Sarah Island, Tasmania
Not a palm tree or pub on sight, this island is for those looking for a dose of dark history while enjoying a decadent river cruise. Famous as the setting for one of Australia's most-loved novels For the Term of his Natural Life, Sarah Island can be visited as part of a Gordon River Cruise. Located in an isolated corner of Macquarie Harbour, all that remains of this chilling penal colony are ruins of the jail, officer's quarters, cemetery, tannery and military barracks.
Pumpkin Island, QLD
Unlike Cinderella's pumpkin, the pumpkin Xpress transports guests reliably to this fairytale of an island in the Southern Great Barrier Reef. Part of the Keppel Group of Islands, 14km off the coast from Yeppoon, the waters surrounding Pumpkin Island are rich in sea life including coral reefs, dolphins, turtles and whales (in season). Accommodation consists of five eco-friendly self-catering cottages and two beach bungalows.
Lost Settlements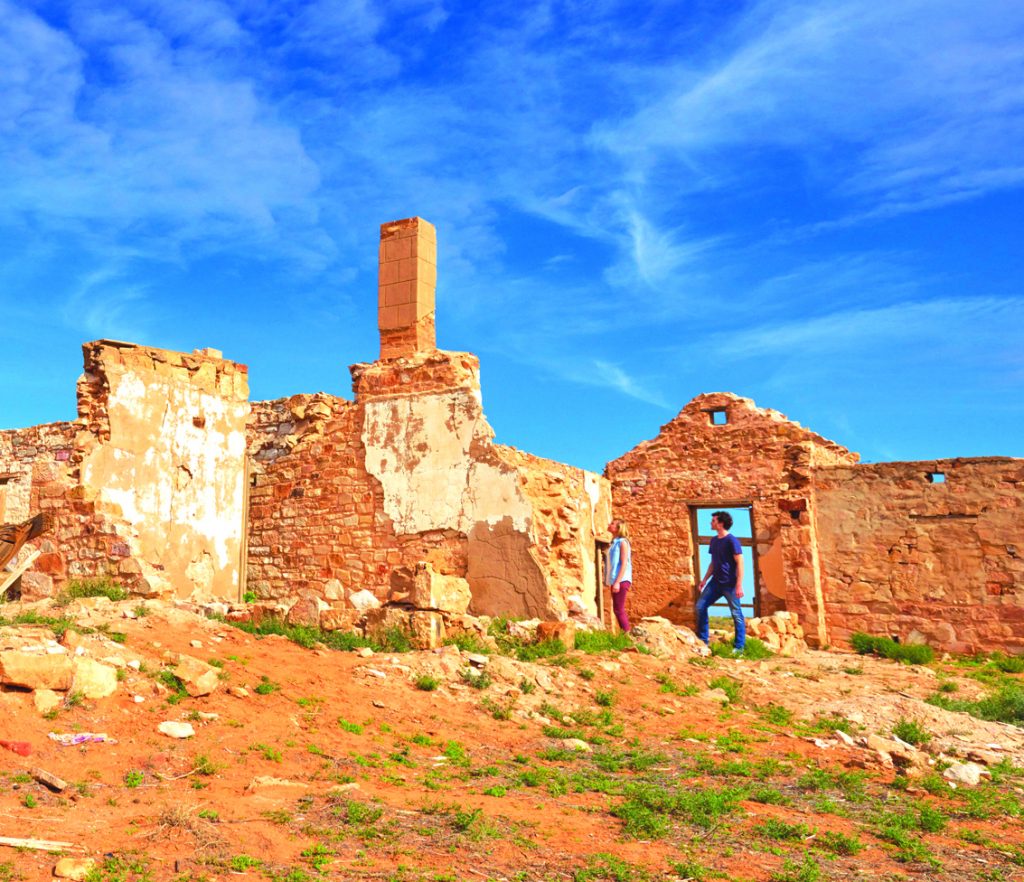 Joadja, NSW
In a hidden valley deep in the Southern Highlands of NSW is a ghost town, forgotten and abandoned for over a hundred years. Once home to more than 1,000 people, mostly workers on the shale mine, it was abandoned in the early 1900s when the mine closed. Today all that remains are empty houses, a roofless school, and the tall chimneys and ovens used to manufacture kerosene. Inspired by the "sly grog" of the Scottish immigrants, the current owners have established a distillery on site.
Victoria Settlement, Cobourg Peninsula, NT
When the British Navy decided to build a military settlement at the top of the Top End they couldn't have picked a worse place. Ravaged by cyclones, riddled with disease and virtually devoid of water, this ragtag settlement battled the odds from 1838 until it was abandoned in 1849. Today, the chimneys of the Cornish-style homes are still there, so too the foundations of the hospital, the powder magazines, hospital kitchen and cemetery.
Farina, SA
In the 1800s there was a misguided saying that "rain follows the plough". Settled in 1878 and abandoned by the 1930s due to continuous drought the desolate buildings of Farina prove otherwise. Situated 650 kilometres north of Adelaide, the town once had hundreds of residents, two pubs, an underground bakery, a church and even a brothel.