From palace suites and opulent train journeys to scenic trails in breathtaking countryside, living like royalty is possible at every price point, writes Dilvin Yasa.
Dreaming about running away and 'finding yourself' in India? There's no reason why that long-awaited spiritual awakening can't occur at a floating palace in Udaipur or in a nightclub in Goa (particularly in a nightclub in Goa) rather than at an ashram on a hilltop. The key, of course, is finding what best suits your budget and booking accordingly…
Excess all areas
There's no better way to unleash your inner maharaja than by checking into the five-star comfort of Oberoi Amarvilas – a decadent property designed so that every room and suite enjoys unobstructed views of nearby Taj Mahal, or by hanging your hat at Taj's Rambagh Palace, Jaipur a former hunting lodge and royal residence which rests upon a manicured 19-hectare plot complete with stunning peacocks, fountains and a lush croquet lawn. The properties aren't quite up there with Shakti Leti 360°'s $4,120 for an all-inclusive three-night mountaintop lodge stay in the Kumaon region of the Western Central Himalayas, but still deliver goods for the "just drove my sports car into my swimming pool because I felt like it" crowd.
Of course, if you prefer less water-logged modes of transport, booking a four- to eight-day trip across Northern India on the exotic Maharajas' Express, considered one of the finest luxury train journeys in the world, might just be your tonic, as could a hot air balloon ride in Jaipur (commonly known as the Pink City) where you can explore the wonders of the city's palaces, forts, temples and gardens without breaking a sweat.
Yet, no matter how you choose to get around, make sure you book a table at either Wasabi by Morimoto, The Taj Mahal Palace Hotel, Mumbai, or, for those craving something a little more traditional with a contemporary spin, at Indian Accent, a New Delhi restaurant consistently voted the top place to dine in the country.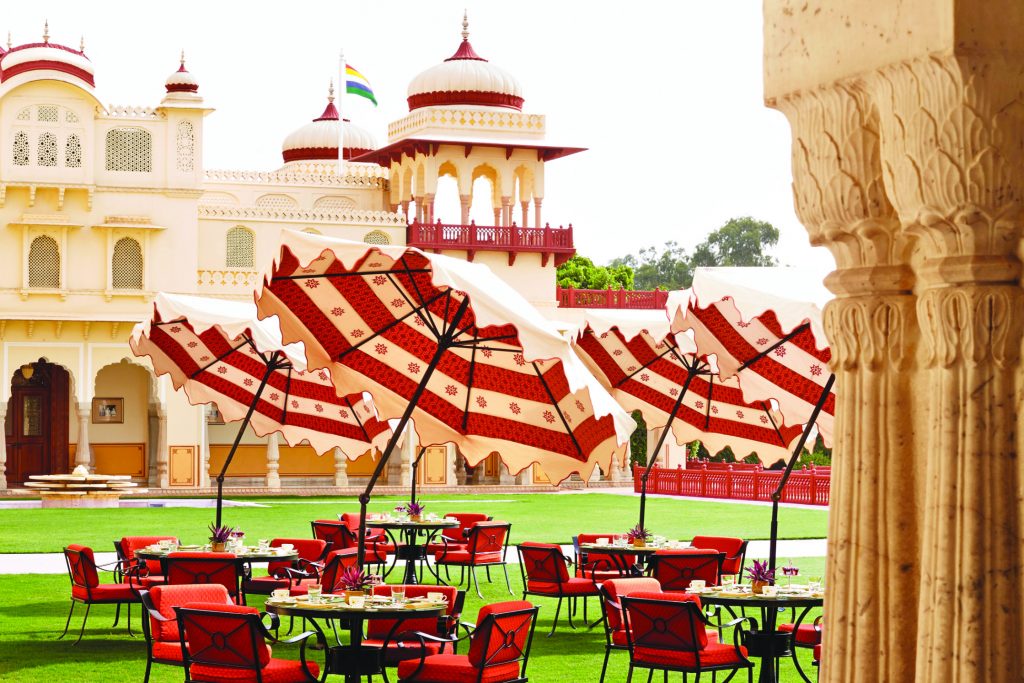 Middle of the road
Whether you're into raucous nights or lazy days by the sea, W Goa is friend to all, with a handy sweet spot on a relatively quiet hilltop position above picturesque Vagator Beach. Expect the usual slick W vibe with a strong design aesthetic, a fashionable crowd and mouth-watering on-site restaurants, but relax in the knowledge you're only 20 minutes away from the colour of Anjuna market, nightclubs and houseboat cruises. Prefer to be further north? Check into Samode Haveli, Jaipur, a 300-year-old haveli transformed into a heritage hotel decorated in true Rajasthani style, right in the heart of the city.
If Jaipur or Jodhpur is your bolthole, there's no better way to experience your surrounds than by enjoying a camel safari across Rajasthan's Thar desert and camping out under a canopy of stars (okay, and the odd luxury tent). For balance (and India is all about balance), back it up with a trip to Kerala, where a bounty of converted rice boats wait for you to traverse the region's backwaters, taking in endless paddy fields, quaint villages and rural temples.
Now happily, many of the country's top restaurants fall within this price bracket, but if you must choose only two, make it Gunpowder in Goa, a bohemian eatery serving up a strong selection of regional and southern Indian cuisine, or Lakhori in New Delhi. Located in a traditional house in the late-Mughal style in Old Delhi, it's a firm favourite with both travellers and locals alike.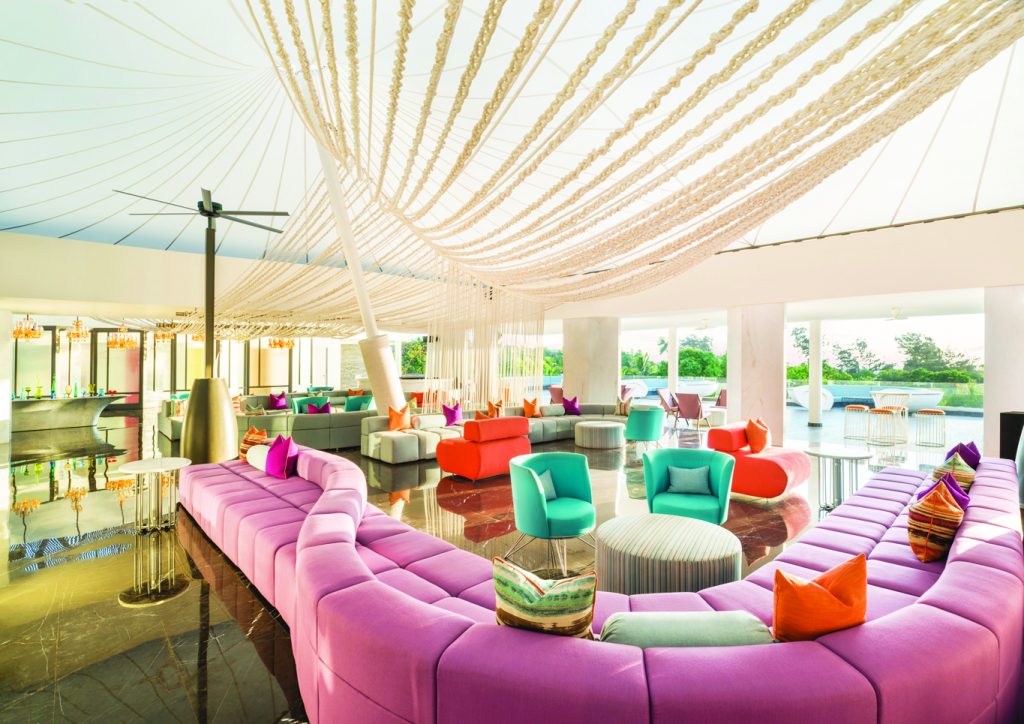 Cheap as chips
Fantasising about checking into a $12-a-night bedsit with rodents to keep you warm at night? There's no shortage of accommodation which sits at this level, but if you care to pay a little more (less than $100 a night), you can opt for a room at Jagat Niwas Palace Hotel, a restored 17th century mansion in Udaipur with panoramic lake views, antique furniture, and happily, air conditioning. Over in pricier-than-average Mumbai, Abode Bombay, a design-driven boutique hotel in trendy Colaba offers guests everything from a spa and wellness centre and a library to a café and wi-fi from $88 for a double.
Free Temples and festivals are, of course, a dime a dozen across the country (don't miss experiencing Holi in Vrindavan), but for an experience to remember, hire a bicycle in Majuli, the world's largest inhabited river island in the Brahmaputra River, Assum, and spend a couple of days exploring the jaw-dropping landscape. For those who prefer a brisk walk (or let's face it, an exhausted stagger), The Valley of the Flowers Trek, Uttarakhand is not to be missed.
And while street foods can be enjoyed for little more than a few cents, your health will thank you for bypassing the roadside stalls and instead popping into cheap and cheerful eateries such as Sarvi in Byculla, Mumbai, or by visiting Amritsar's Golden Temple, where the kitchen feeds around 100,000 people a day as part of a centuries-old tradition to feed the poor and engage the community in service. Who knows? Maybe you'll even find yourself, write that best-selling book about the self that was found and move up a couple of notches into "drive a sports car into swimming pool" territory?