Baronial castles, lively pubs, friendly people and wild landscapes make a drive along Ireland's west coast a journey to remember, says Brian Johnston.
A perfect day on Ireland's west coast is spent tramping across moors, or along the shores of lakes set like gems among folds of green hills. The afternoon is finished off on a cliff top watching the sun set over the Atlantic Ocean. That – and the village pub – are what passes for nightlife in these parts. If it's life in the fast lane you're after, you should have been born a greyhound, as I'm told by a local in a Galway pub.
You hear plenty in pubs, since the Irish happily regale visitors with sagas of giants, fairies, shrieking banshees and errant relatives. The west is a place of breathtaking landscapes, grim romantic ruins, stirring tales of Celtic legend and an astonishingly hospitable people. It's also the most Irish part of the country, where the Gaelic language, traditional music and slow ways of life survive.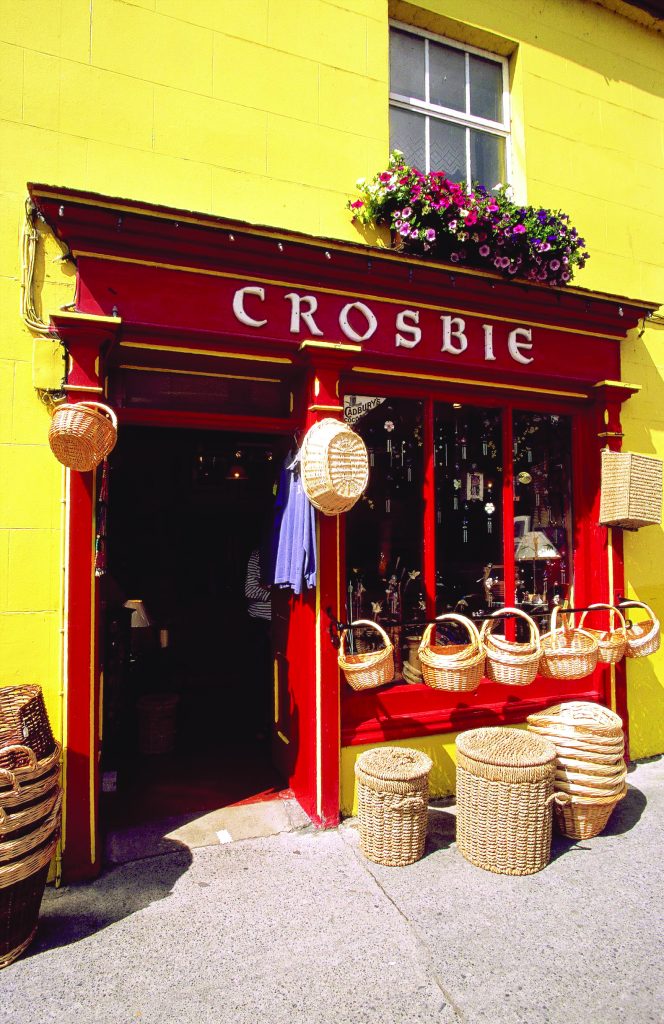 Start exploring at the Cliffs of Moher, an eight-kilometre wall of limestone buffeted by huge Atlantic waves. In the high season there are as many tourists on the paths as puffins nesting on the rock face. Still, the crowds are outweighed by a magnificent seascape. Not far away lies the tiny village of Doolin, renowned for its traditional Irish music and three of the best pubs in all Ireland in which to hear it.
Nearby is The Burren, which simply means 'great rock'. The eerie lunar landscape of grey limestone slabs appears a barren place, but in May and June wildflowers and butterflies are everywhere, making for enjoyable walking. The Burren is also dotted with the ruins of churches, castles and monuments, some dating back to the Bronze Age. The archaeology, history and wildlife of the region are well presented at the Burren Centre at Kilfenora.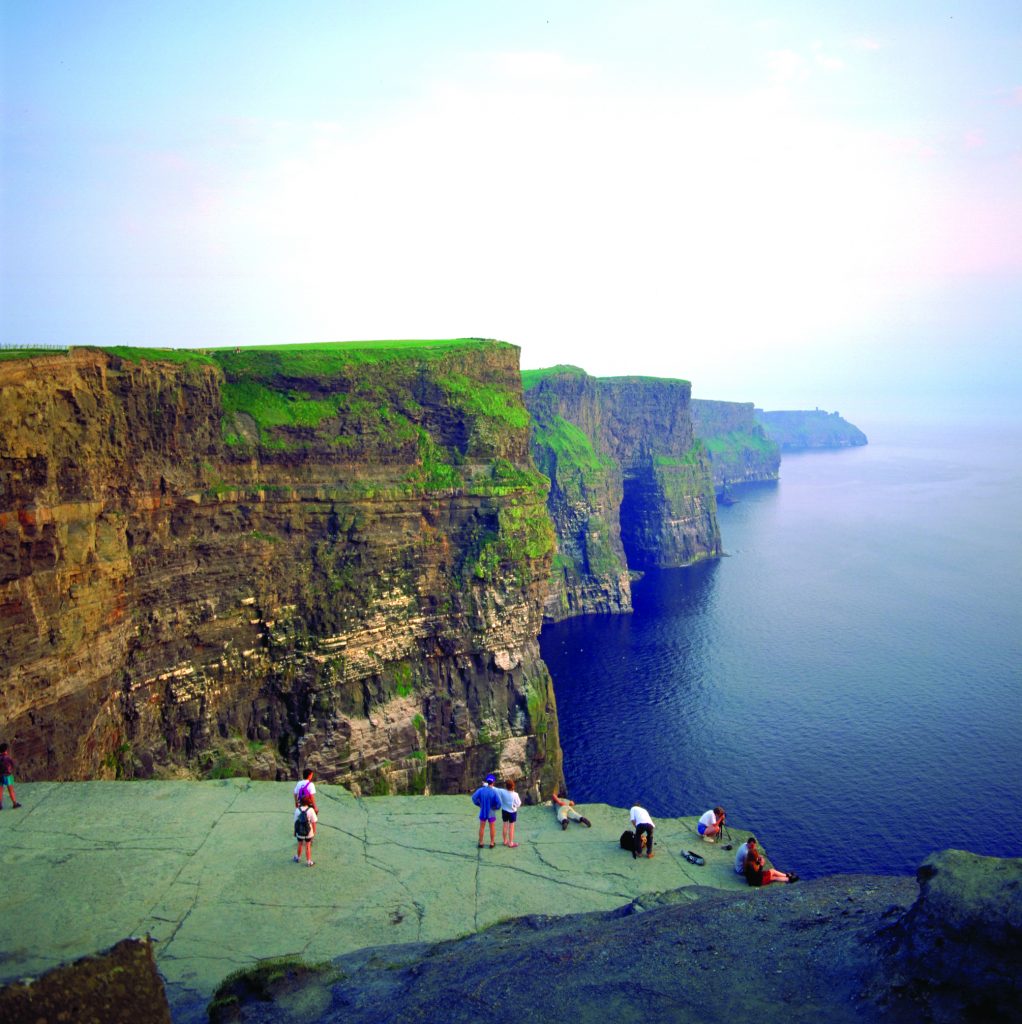 Further on, Galway might be Ireland's best small city. Despite its modest size, it has a cosmopolitan air, two fine theatre companies and a lively university. A walk around 500-year-old alleys and lanes leads past fine churches, craft and antique shops and plenty of eateries. Evenings can be whiled away in pubs. Someone may produce a bodhran (traditional drum) and fiddle, and singing will ensue.
Galway is a departure point for the Aran Islands. The melancholy and desolate limestone islands are surrounded by pounding waves and covered with dry-stone walls that encircle tiny fields, the only soil for cultivation provided by mixing sand and seaweed. Not surprisingly, Aran Islanders are noted for their dogged perseverance and self-sufficiency, and still seem to live in a world apart. Inishmore, the largest and nearest island, is the most commercialised, though far from crowded. As well as blowholes and fine views of the Irish coast, there are lighthouses, holy wells, and dozens of ruins best explored by bicycle, which can be rented on the pier. The 4,000-year-old fortress of Dun Aengus on the edge of a cliff is one of Europe's most impressive prehistoric monuments.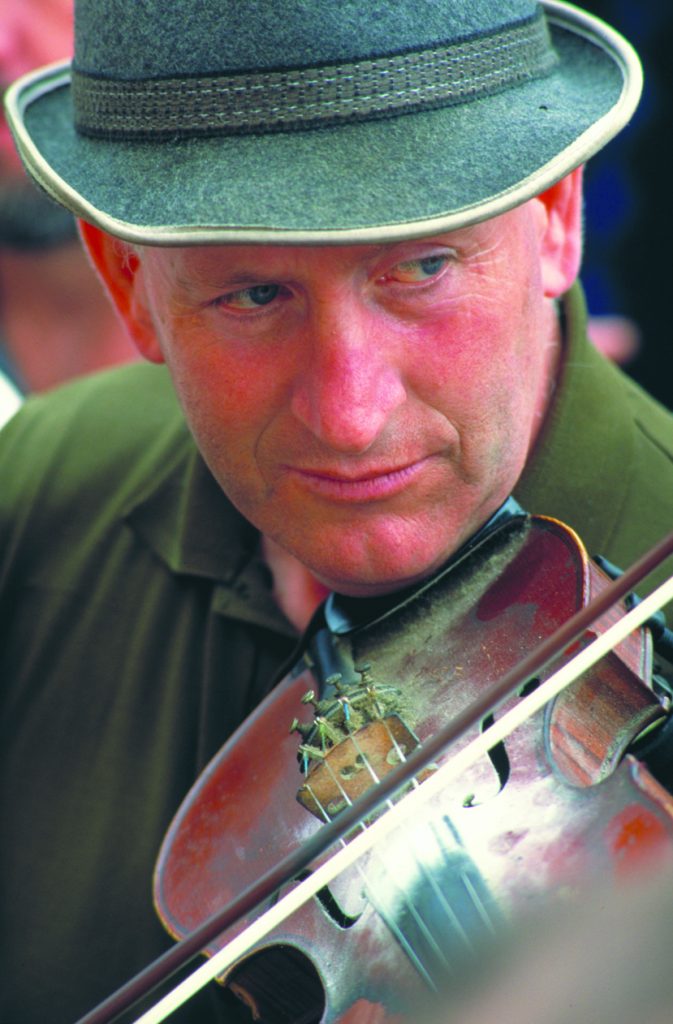 The island of Inishmaan is for walkers only as there are no roads; paths along the cliffs are splendid. There's also a prehistoric fort, as well as several ruined early-Christian churches and ancient tombs. The final and smallest island is Inisheer, with just 300 inhabitants and a few wandering donkeys. Fields are so small they only hold one cow or two sheep. In summer the grass is covered in wild flowers; walking along the network of tiny lanes is pure delight.
Back on the mainland, just north of Galway you'll pass the pretty village of Oughterard, a leading centre for fishing that lies close to the shores of Lough Corrib. This westernmost part of County Galway is Connemara. Irish culture, language and literary heritage are much in evidence in these remote communities. The coast here is deeply indented; inland there are moors, bogs, forests and mountains. This might be the most beautiful part of Ireland. From Oughterard the road skirts many small lakes which (on a good day) reflect the sky and hilltops. The green moors, dark hills and extraordinary quality of the light is unforgettable, and in summer the sun lingers in the sky until eleven o'clock.
Clifden, perched between bay and mountains, is considered Connemara's most picturesque village, but the surrounding scenery is better than the town itself. Still, take advantage of its good accommodation, small restaurants and lively bars as a base for exploration – with 1,300 residents, Clifden is considered something of a swinging place in these parts. For views over the town, follow the circuit of the Sky Road, with its splendid views over whitewashed cottages, green fields and a sparkling sea.
A little further on, in the equally beautiful Kylemore Valley, stands Kylemore Abbey, a fantastic turreted mock-Tudor castle perched on the edge of a lake. The Benedictine nuns who live here run a cafeteria and crafts centres, worth stopping at for its beautiful location. The solitude and sense of peace that is so typical of Ireland's west is particularly strong here: another perfect day on the edge of Europe.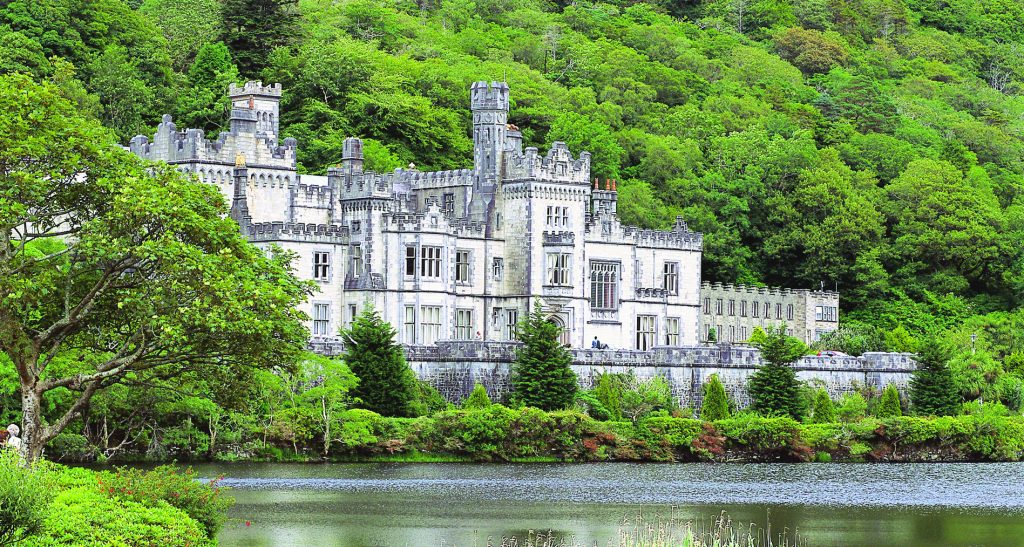 Image courtesy Tourism Ireland