The words luxury and trekking are not often found in the same sentence, however trekking isn't all about mud, sweat and tears. Booking your trekking holiday through a local tour company means you can enjoy all the natural surroundings have to offer – without having to rough it! Emma Lovell has trekked around the world and put together a list of her top destinations that combine unique experiences with luxury.
Peru
Trekking to Machu Picchu – the wonder of the world hidden deep in a mountainous jungle – is high on people's wish list. Altitude and the arduous, narrow path can deter many people, but there are many ways to reach the amazing peak, including a combination of rail, bus and on foot. The Inca Trail is the most popular trekking route, but why not try the more serene and secluded Lares Valley? On any one day you may only see five other people on this trail – all Quechuan natives – providing the chance to feel truly connected to this richly cultural country. Local tour operators send a crew of knowledgeable guides, cooks, horses, porters and camp attendants with you. Your tent will be ready each night, with warm water to wash and a hot beverage the following morning at your tent door. There is even a stop to swim in hot springs. Now that's the way to end a day of trekking.

Blue Mountains
The famous mountains in NSW are so named for the blue hues seen across its vast, gaping valleys. It is the perfect playground for nature lovers and trekkers alike, with waterfalls, caves and native bushland to explore. Choose from 30-minute walks, to full day hikes; this area caters to all levels of trekker. The best thing about the Blue Mountains region is the wide range of B&B and charming hotels. After a big day of walking, you can come back to a cosy room, warm shower and, in the cooler months, a blazing fire in the dining room. Don't miss the flower-pot scones in Leura – best eaten with a lovely cup of tea. This is trekking with a touch of class.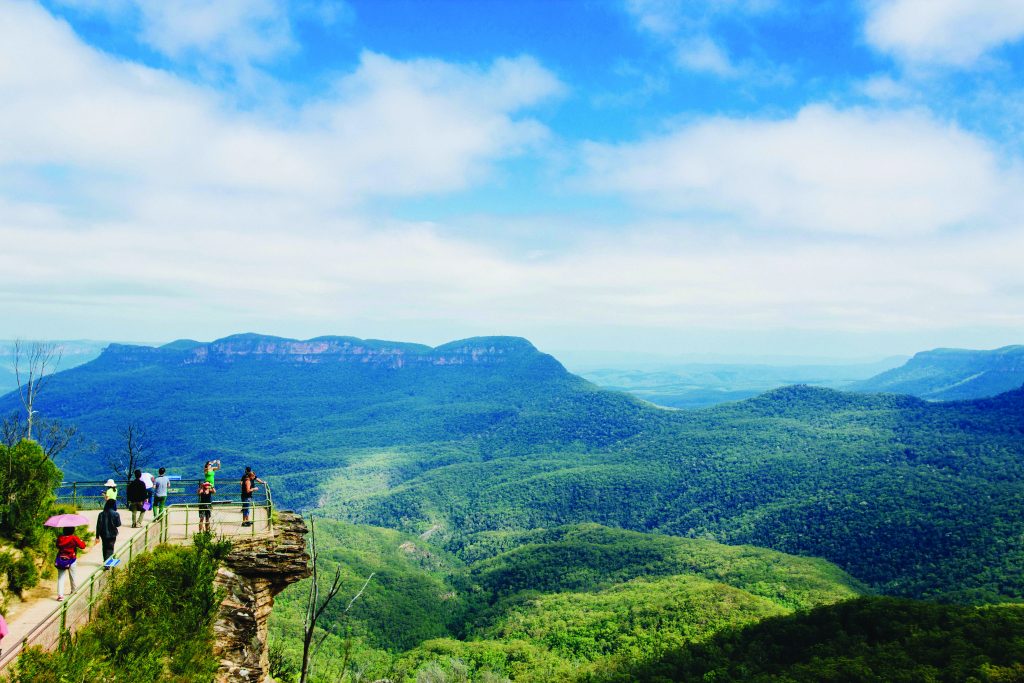 Nepal
The Himalayas of Nepal is another popular bucket list choice. The highest mountain range in the world is not to be missed. Of course Everest is the ultimate mountain to trek, but Nepal offers so many amazing areas to challenge your fitness and see these magnificent peaks up close. For those worried about camping, Nepal's hospitality is evident in the lovely little tea houses dotted along the trekking routes. Take your time along the Everest Base Camp route, stopping at villages such as Phakding and Tengboche to rest and acclimatise. Here you will be able to order pizza at 4,200m above sea level – definitely a luxury for this avid trekker. You'll no doubt feel inspired by the strength of the Sherpa people as they carry the bulk of your luggage on their backs and arrive hours ahead of your group to prepare the accommodation. All you'll need to carry is a day pack. If you forget to bring something don't worry, the path is decorated with little villages that cater to every trekker's need – and the shopping enthusiast's desires. Enjoy a cake and coffee at one of the many German bakeries in Namche Bazaar while gazing out over the sheer magnificence of the Himalayas before you.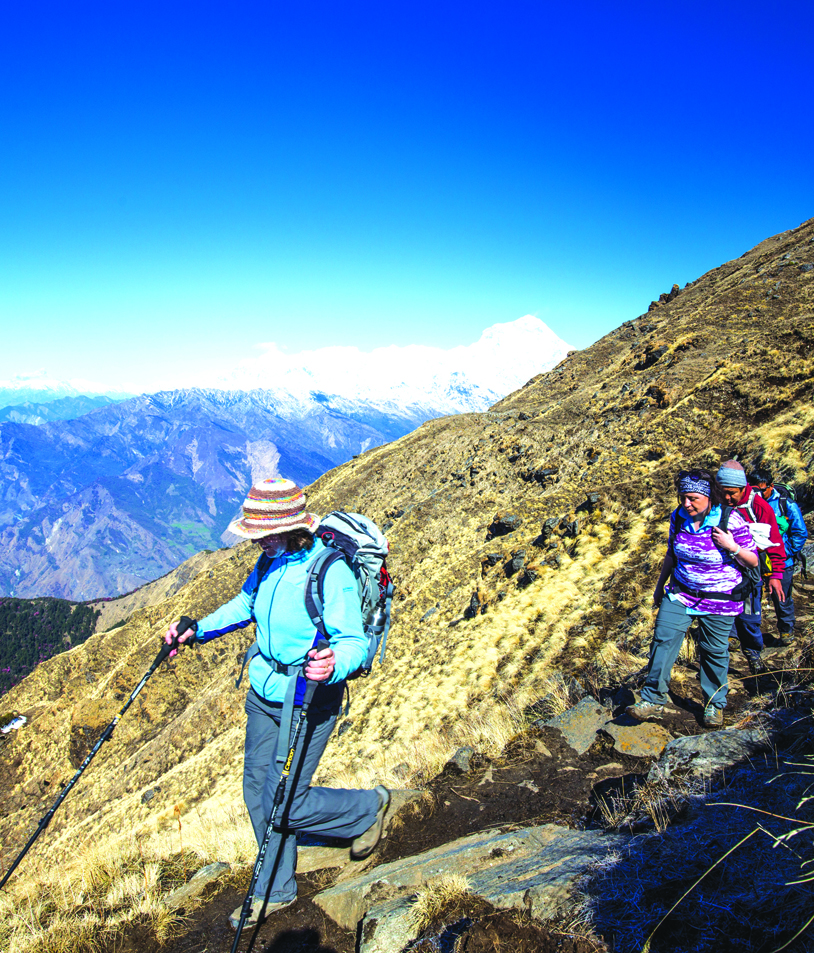 Bhutan
The land of happiness is not known to many but if there is one country you need to add to your list, Bhutan is it! Home to the Tiger's Nest monastery – situated high up in the cliffs of Paro – this Buddhist nation will leave you with an ultimate sense of calm. Trekking starts from 3,000m and offers a diverse scenery of forests, lakes, rivers, fields and mountain peaks. By day you're walking in sunshine and the next, you may wake up to a blanket of snow, turning your campsite into a winter wonderland. The Bhutanese guides are extremely dedicated to their guests – going above and beyond to ensure your comfort by building fires for warmth, catering to your dietary needs and even holding your hand on tricky parts of the path. Ultimately, the views make it worth every step with breathtaking mountain sides seemingly draped in a patchwork quilt of rich oranges, reds and yellows. Bhutan is best described as aesthetically pleasing.
Wherever it is in the world you choose to take a trek, don't be put off by the hard work. The amazing local tour companies have the experience, knowledge and wonderful hospitality to make your walking holiday a dream. You can never experience a country better than by foot – the sensation of truly connecting to a place is the beauty of trekking; a luxury not many of us get to indulge.