By Brian Johnson
A hundred wildebeest hoofs rumble across a dry riverbed. The cavernous pink mouths of hippos open in yawns on the river. Stately giraffes, long-legged as supermodels, blink lush eyelashes. Lions stretch, and warthogs snuffle. Black hornbills with white wings and bizarre red faces watch you curiously from the roadside.
Each day on an African safari brings new wildlife encounters which you can enjoy at luxury lodges. As the sun sets, you can soak off the dust in a claw-foot bath, or sit with a cocktail as zebras nibble below. At night, the display of stars is extravagant, and your lodge fire crackles. This combination of fabulous landscapes, wild animals and tip-top accommodation makes a safari-lodge stay in Africa one of travel's best experiences.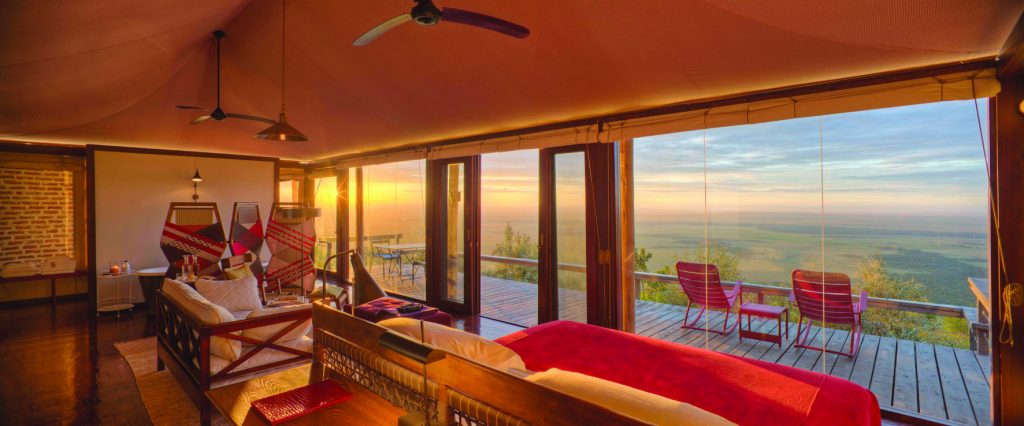 Each lodge offers its own particular combinations, all different but equally rewarding. The best generally include two daily safaris, accompanied by guide and tracker. These leave early in the morning and just before sunset, when wildlife is most active. Some lodges also have night safaris, which offer a particular thrill.
Nearly all safari lodges promote the 'Big Five' – lion, leopard, elephant, rhino and buffalo. Don't set too much store by this legacy of hunting days, since spotting other animals is just as exciting. Other large mammal species include cheetahs, baboons, zebras and giraffes. Birdlife is also spectacular, from red-chested cuckoos to impossibly ugly marabou storks.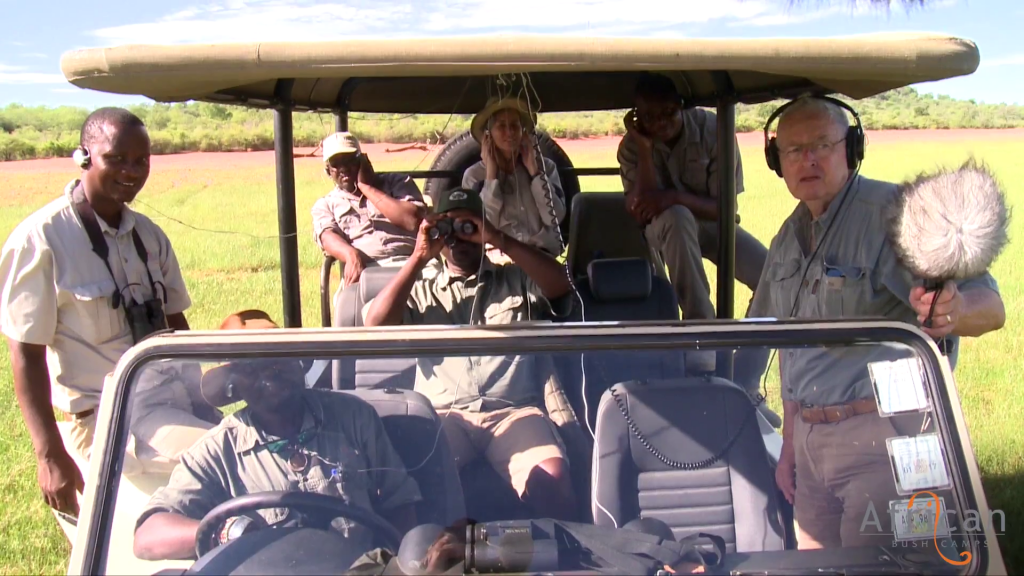 While most of us link safaris with the classic savannah of East Africa, alternative destinations can provide quite different wildlife experiences. The floodplains of Botswana's Okavango Delta change dramatically with the seasons, and in the June-to-September flooding period are alive with shimmering dragonflies and kingfishers, eagles swooping on fish, and wallowing hippos. You'll also see elephants and big cats, as well as more unusual creatures such as honey badgers and sable antelopes.
A top spot to stay is Sandibe Okavango Safari Lodge, right on one of the delta's permanent water channels and adjacent to a wildlife reserve; the decks of its eight thatched lodges look right over the wetlands. A less well-known alternative to the Okavango, however, is the recently reopened Ruckomechi Camp in Zimbabwe. It sits in Mana Pools National Park, where significant floodplains provide a habitat for diverse wildlife such as elands and elephants.
In startling contrast, Sossusvlei Desert Lodge in Namibia is surrounded by a parched, haunting desert landscape of huge red sand dunes and rugged mountains, home to unusual creatures such as mountain zebra and oryx. You can watch evening animals at the waterhole below your deck as you sip on a whiskey by the fireplace. Look up and you'll be rewarded with spectacular stars.

These are particular niche landscapes. Phinda Private Game Reserve in South Africa, though, provides one of the most varied habitats of any lodge. You can paddle along the river to spot hippo and crocodile, scuba-dive among shoals of fish off the nearby coast, turtle-spot on the beach, and bird-watch in World Heritage wetlands. You can even go on an unnerving, specialist white-rhino safari with a tracker and armed ranger.
Even the truly indolent can have wildlife encounters at South African lodges. At Ngala Safari Lodge adjacent to Kruger National Park, you can spot animals from glass-walled showers that overlook the river: it's hard to know whether visitor or passing zebra is the most startled. At Makakatana Bay Lodge you can hear hippos snort out of the darkness from the restaurant terrace, and at Ulusaba (owned by Richard Branson) you have to barricade your windows against marauding baboons. Elephants and rhinos sometimes wander through the lodge area; an elephant once devoured half the garden flowers.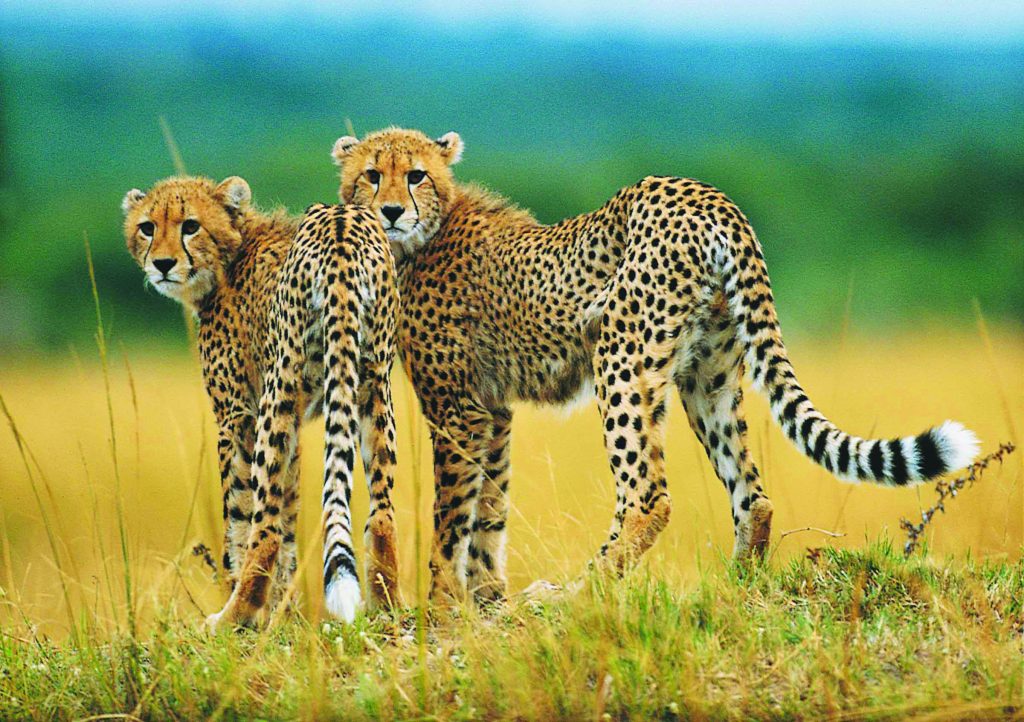 The wildlife is of course the chief attraction, but some lodges supply landscapes that can be a match in magnificence. It's hard to beat Ngorongoro Crater Lodge in Tanzania, which clings right to the edge of the famous crater, gazing over a vast spread of the Serengeti. The buildings might be in Masai mud-and-brick style with banana-leaf ceilings, but guestrooms are cluttered with antiques and chandeliers. A private butler draws your bath and stokes your winter fire. Unusually for African lodges, you can even get a massage or indulge in aromatherapy. Outside flamingos strut on soda lakes and giraffes lollop across the savannah.
In Kenya, Masai Mara is another famously scenic destination. Between June and October, a stampede of wildebeest and zebra on their migration offers one of the world's most stunning wildlife sights. One of its newer lodges, Angama Mara, captures the views across the Rift Valley so romantically captured in the 1985 movie Out of Africa. Alternatively, Bateleur Camp offers hot-air balloon rides or walking safaris accompanied by a Masai warrior. Bateleur has just 18 tents, though 'tent' doesn't quite describe the leather and wood ambiance, elegant 1930s writing desks, and bathrooms with glass-walled showers. Proof once more that you certainly don't have to rough it to have wild experiences in Africa.