From lush wetlands teeming with wildlife to historic, UNESCO-protected gold rush towns, much of Brazil's true beauty lies beyond the famous Rio de Janeiro, writes Dilvin Yasa.
Sitting atop a horse, covered with millions of mosquitoes across my chest so that I'm left looking like a sweaty and shirtless Tom Selleck look-alike, I'm contemplating our first activity – a sunset horse ride through the jungles of Pantanal, the world's largest tropical wetland just south of the Amazon. Not having been on a horse before, I am nervous, but as the guide tells me, if you're going to ride a horse anywhere, it's in Pantanal, Brazil.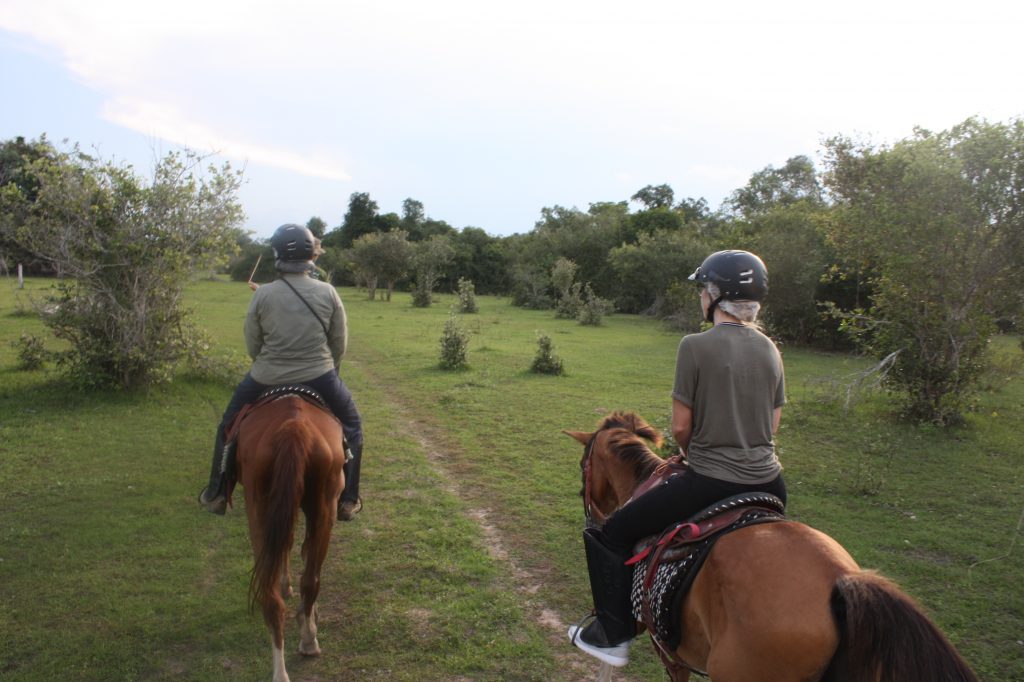 From first glance at my surrounds, she appears to be correct, but it also needs to be noted that it's taken me a long time to get to this point. I have endured four flights, plus a 2.5 hour road journey from Cuiaba's Marechal Rondon International Airport to get to Pousada do rio Mutum, the ecological lodge located on the banks for the Mutum River (north side of Pantanal) from which our ride has departed. Perhaps it's testament to the region's beauty, but I'm far from alone in my endeavours. Tourism to the Pantanal wetlands has been increasing steadily over recent years as people abandon the Amazon in search of more varied and easier-to-spot wildlife in the wetlands a little further downstream and people will go to extraordinary lengths to get here.
As horsey and I begin to travel the dense green, I discover that not only do I appear to have the most docile equine in the country (albeit one who clearly views hitting every single branch as a personal goal), but that there truly is no better place to ride. Everywhere we look, bright pops of colour, by way of a flapping scarlet macaw or swallow tanager, swoosh above us, as lightning in the distance bathes everything in a spectacular purple glow. It's even far more magical than it sounds.
With dawn, comes a whole new activity – a five-hour cruise along Pantanal's waterways. As my guide ushers me into The World's Tiniest Dinghy (hardly a buffer from the assortment of wildlife such as piranha and anaconda teeming in the waters below, methinks), she swears that that they will not hurt us and that all will be fine. And you know what? It is and more.
Over the next five hours, we meander through endless canals, lakes and rivers, watching as families of otters and capybara (the world's largest rodent) frolic alongside us, while monkeys jump from tree to tree and scores of colourful birds such as Zigzag Herron and Jabiru sweep across the waterways. Back on shore, we fish for piranha, stopping to eat them in a tasty soup for dinner and for the first time in a long time in what often feels like a world gone mad, I go to bed thinking how beautiful the world can be.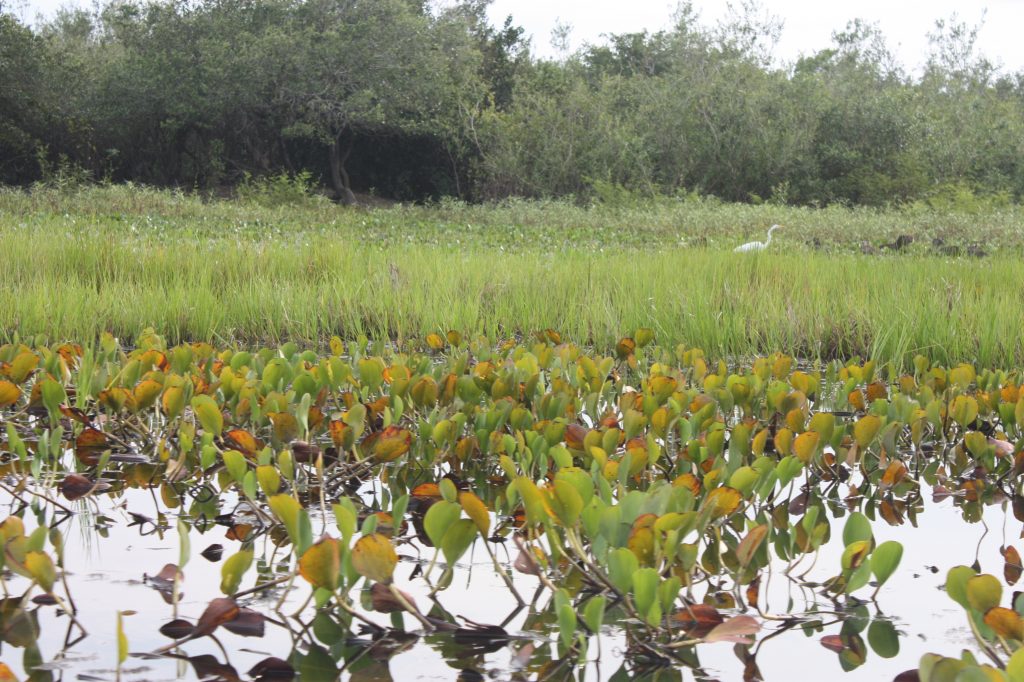 Two more waterway tours and another horse-riding session later (it's all about nature-based activities here), and I'm on my way to Ouro Preto (Black Gold), a cobble-lined, UNESCO World Heritage-listed town in the state of Minas Gerais. Again, it's must be noted that you don't end up here by accident; flying to Belo Horizonte involves a two-hour stopover in Brasilia, plus a 100km transfer from the airport, but the silver lining? The luxurious Hotel Solar do Rosario, which is to be my base throughout my stay.
Formerly the site of the nation's gold rush, by the early 1700s, it was one of the world's biggest, and most populous cities, her glorious golden finds funding the construction of 13 churches and eight chapels that line her narrow, winding streets today. Protected by UNESCO's strict rules to retain the town's character, homes can only be painted in accents of vivid red, yellow, blue, green or brown, and thus treat travellers to a kaleidoscope of colour as they navigate the steep hills on which they sit.
Each one of Ouro Preto's churches, I'm told, is not to be missed, but everyone's got their limits. I draw my line at three, visiting Nossa Senhora do Pilar (a decadent building which features over 500kg of gold leaf), Nossa Senhora do Carmo, and Sao Francisco de Assis, before sitting down to refuel at Restaurante Contos de Reis, an underground restaurant which at one point used to house slaves. Standing in line at the buffet to get my fill of local dishes such as chicken cooked in its own blood, and beans with cassava flour (you can either pay by the kilo, or buy the all-you-can-eat package), it's hard not to notice the chains still shackled to the walls, and the ceiling's low, exposed beams, but before a sad melee can fall over the table, I'm calling, 'bill please!'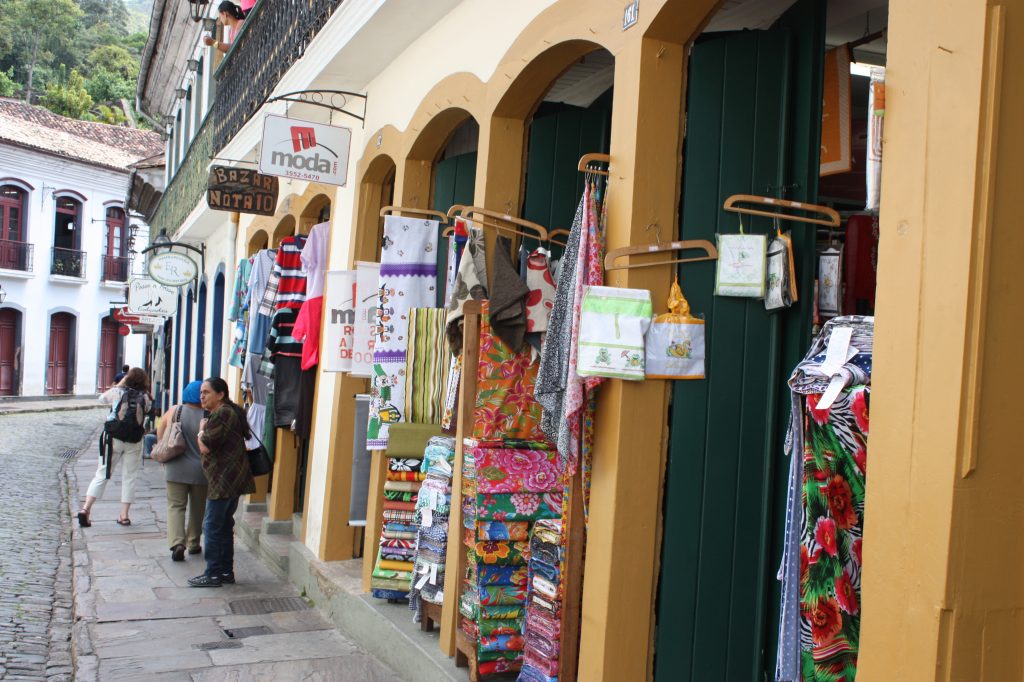 The gold rush may be long gone, but Ouro Preto's mines are still rich in pretty minerals such as hematite, tourmaline, topaz, and imperial topaz (a stone that is only found here), and the town's stores do a roaring trade in selling gems cheaply. I'd heard the rumours you can get a ring designed and made with the gemstone of your choice within three hours for next to nix, but before I get my hopes up, I spend some time wandering Bobadela, a picturesque strip filled with quaint cafes, quirky boutiques, ice cream parlours, and yes, many a jeweller. In the end I buckle and I purchase earrings and two large, loose stones for my daughters. They are beautiful and I will enjoy looking at them for a lifetime, but they're not a patch on the memories of my time here. They're the truest gem of all.